Black and White Birthday Cakes
Christmas is over and it's time to celebrate a New Year! A new year of celebrations, a new year of life, a new year to be a new you! Bring on more birthdays, more babies, more weddings, and more festivities. It's a time to be thankful for all that you have, to let go of the things you don't and to celebrate this brief life that we hold so dear. I don't want to discuss resolutions, I just want to be enjoy life, love and every new day. I think that Jan 01 should be celebrated like a birthday party!
So, I made a beautiful birthday cake to celebrate another year. in 2016, my daughter will turn ten years old, my blog will turn 5, I'll celebrate my 11th wedding anniversary and my 41st birthday. I'm looking forward to many birthdays to come and celebrate!
Are you planning a big New Year's party? Do you celebrate with friends and family or do you have a quiet night in? I usually have a quiet night in with my daughter. My husband is usually working so it's just me and my mini me.
However, just because I stay home, doesn't mean that I can't celebrate with some cake and some sparkling wine! I loved this black and white cake – I thought it was classy and stunning. It was made with just a vanilla cake mix and a Wilton 5-piece cake pan set
 to make the five layers. And I figured out how to do the pretty ribbon-ing on the side of the cake by watching this video. It's actually quite easy.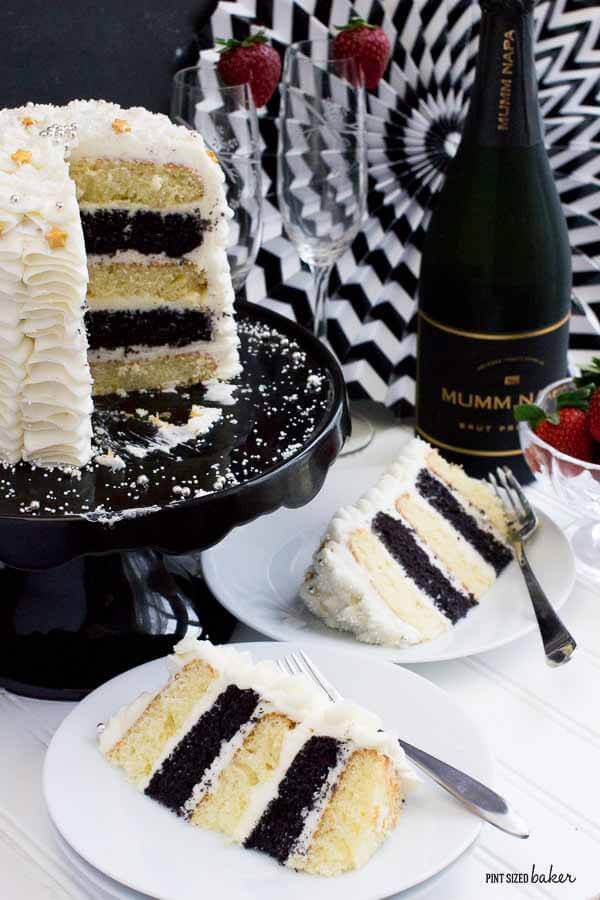 I hope that your New Years and all of your Birthdays and Celebrations are special ones!
You can totally make this cake – trust me! These are some of the supplies that I used for this project.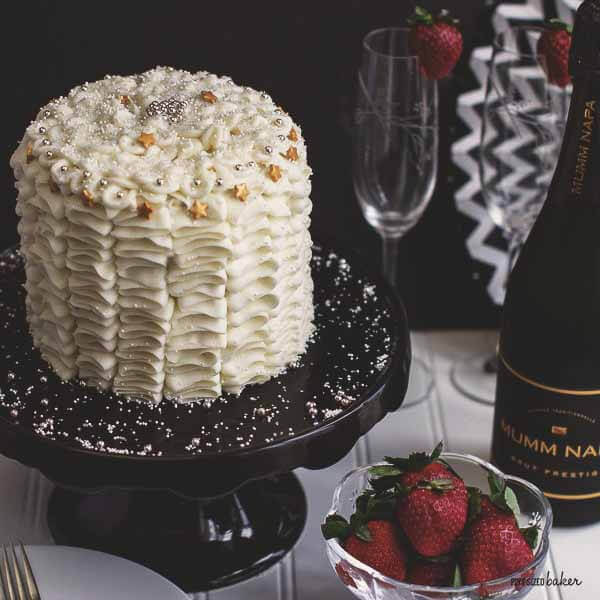 Check out these other Black and White Birthday Cakes. They are stunning and beautiful! from Pizzazzerie, Whisk Kid, Club Narwhal, and Sweetapolita.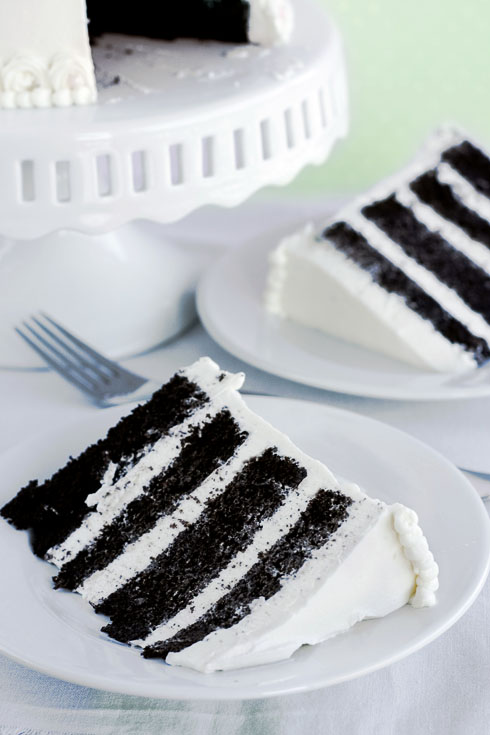 For more delicious Birthday Cakes from me, check out these!