Chocolate Hazelnut Tart – Day One – Homemade Chocolate Hazelnut Spread
Two weeks of citrus and now I'm back  to my life-force;  my reason for being; my beloved; chocolate.  And I'm mixing that chocolate with one of my favorite nuts – hazelnuts. Then I'm taking it and putting it together in a tart.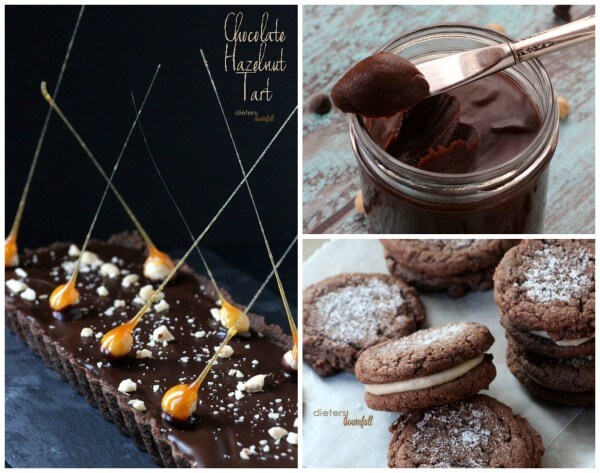 It's been a busy few weeks for me.
This is my 4th week in a row putting out over-the-top recipes and I think this one was great! Well, again, my family thought it was great. I was going to make a giant peanut butter cup dessert, but then I wanted to try something new.
This homemade chocolate and hazelnut spread was beyond amazing. Step aside mass-produced Nutella, the roasted hazelnut adds so much flavor! A rich and nutty hazelnut flavor just blows up in your mouth.
The only issue one might find with the spread was the grit from the sugar. There were reviews about the recipe being gritty. I liked the texture. It felt homemade… However, I can see where that might bother people as an imperfection.
If you think that the texture might bother you, replace the granulated sugar with powdered sugar or  melt the sugar in with the milk. I wish I had time to make a second batch to test out a different process.
But for now, I still have half a jar sitting in my fridge that I'll happily eat.