These easy Easter Sugar Cookies are going to disappear faster than the chocolate eggs. A delicious cookie base and easy instructions make the best cookies!
Easy Easter Sugar Cookies
I love sugar cookies, but I HATE all the waiting time in between. I also hate mixing all of the royal icing and colors and ending up with way too much of it. These easy Easter sugar cookies are made with my tried and try sugar cookie recipe and decorated with the cookie ice and sprinkles from Cake Mate. It just makes it so much easier for me and my kid to make amazing cookies!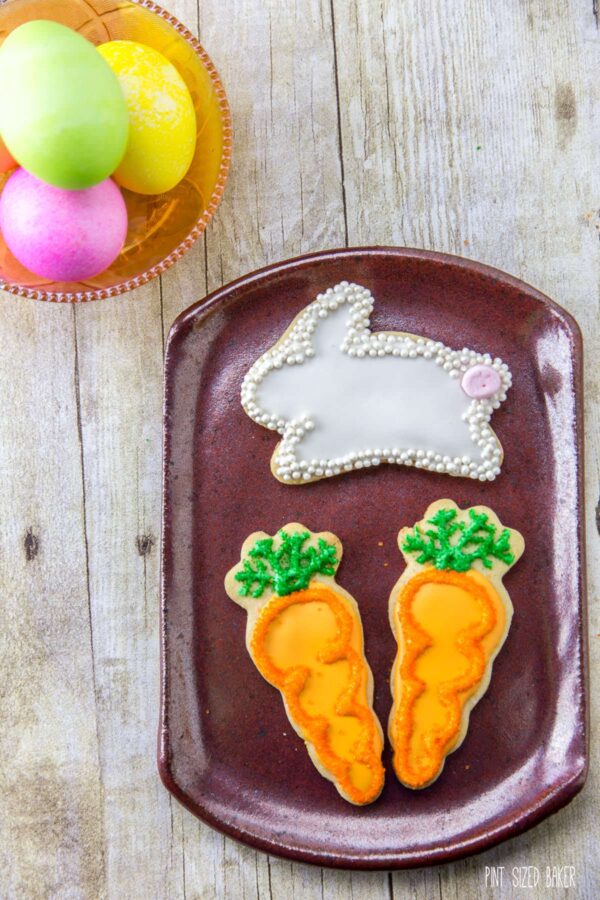 These cookies are so fun and easy to make and they really take no time at all to do. You can bake and decorate on different days. Just store the cookies in an air tight container. They last several days in a container on your counter. You can buy jumbo plastic eggs to place the cookies into for your Easter egg hunt. They are so much better than candy…
Or you can display them on a pretty tray with other desserts for the day. They also pack well to send to school or give as gifts.
Enjoy!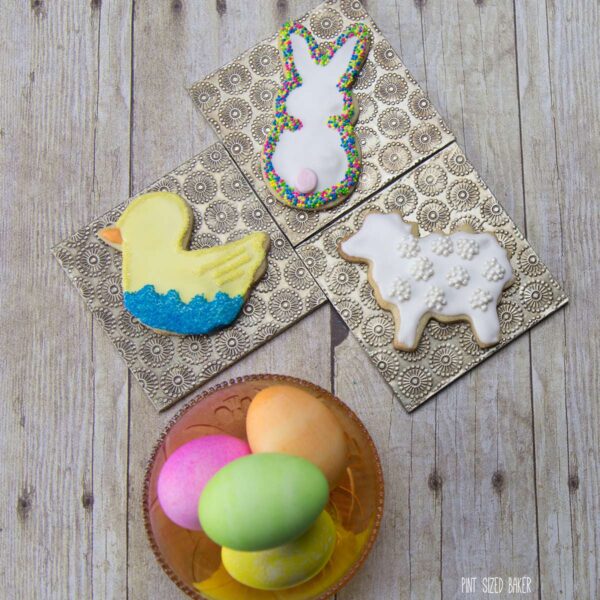 Check out some more Easter  Desserts.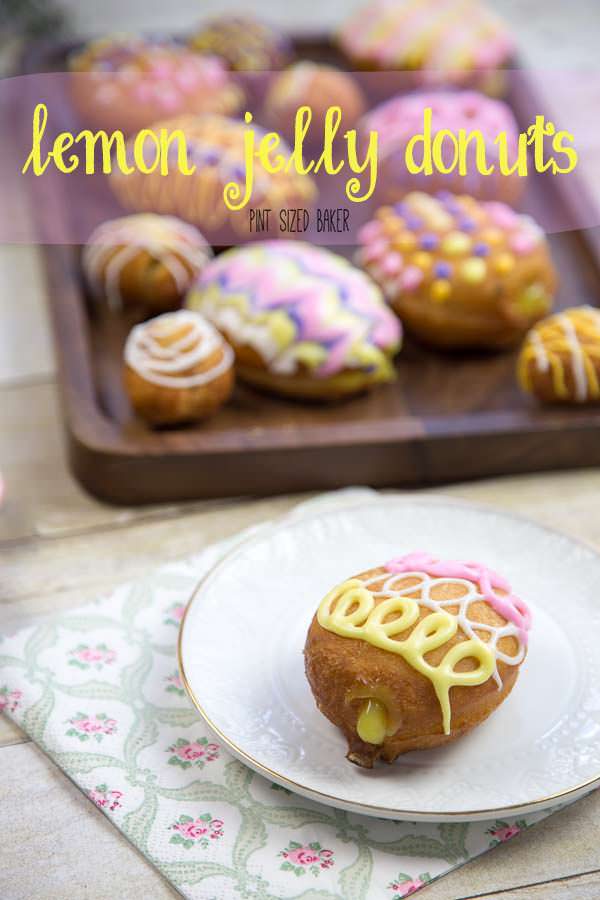 Easy Lemon Jelly Donuts>