Learn how to cover a cake in sprinkles. This Sprinkle Cake technique is easy enough to make at home and will knock the socks off the birthday girl!
How to Cover a Cake in Sprinkles
I have wanted to cover a cake in sprinkles for a long, looooong time! I love all the rainbow confetti ones. They are covered in small sprinkles, jimmies, and even added on one by one by hand to make a stunning effect! They always look wonderful and it's because they look so awesome that I thought they were hard to do. So, I made up my mind to learn how to decorate a sprinkle cake myself. I watched videos, googled it, and decided to just do it! So I did!
What do you think?
Love it??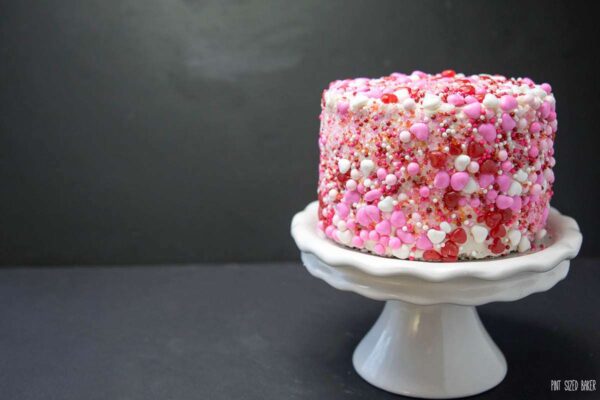 I decided to use four different sizes of sprinkles and candies.
So, there are hearts, large spheres, small spheres, and sugar crystals.
I was tempted to just cover the entire cake in the hearts, but then decided that it may be just a bit too much. Sometimes, less is more.
Since I was so concerned with decorating the cake, I decided to bake a simple strawberry cake from a mix and then made some simple homemade vanilla frosting. Honestly, nothing too special. The sprinkles are what makes this cake special.
Here's how you do it.
Bake your cake and torte it.
Make your frosting.
Layer the cake and frosting and add a crumb coat. Refrigerate it for an hour.
Cut a cake board down so that it's smaller than the diameter of the cake.
Pour your sprinkles out on to a cookie sheet with sides.
Frost just the sides of the cake.
Use the small cake board on the top of the cake, then carefully lift the cake and roll it in the sprinkles.
Make sure that all your sides are coated evenly.
Place the cake on a stand and remove the small cake board from the top.
Frost the top and then cover it in sprinkles by hand.
Voila! Done!
Still not too sure? Here's a video for ya!
For more amazing Cake Recipes, check these out!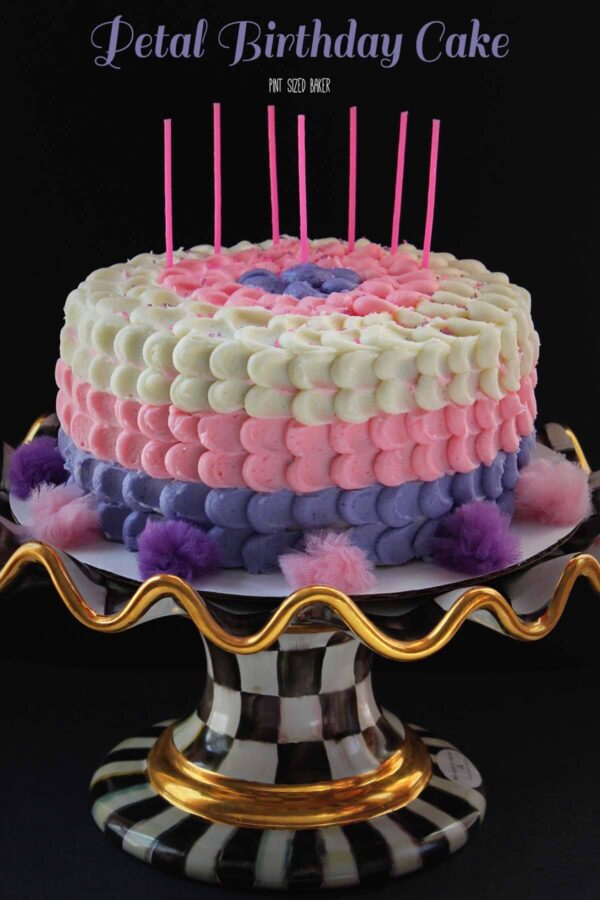 How to make a Triple Chocolate Cake