Peanut Butter Pudding Pie with Peanut Butter Cookie Crust and Peanut Butter Brownies
It's Pi Day!! March 14, 3-14, 3.14! Get it! You should. It's celebrated around the world. All you have to do is google "pi day" and you'll find a whole new world out there!
There are YouTube videos, events, party ideas, math games, and of course PIE!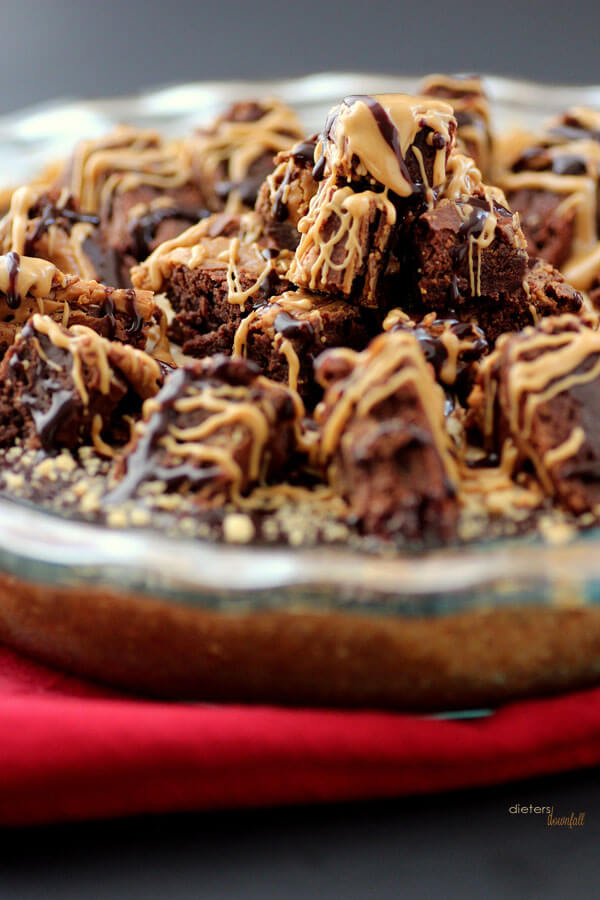 Like this amazing  Pie!
It's got a peanut butter cookie crust, a layer of peanut butter brownies, peanut butter pudding, then topped with more peanut butter brownies! This pie was a peanut butter mother load. I thought the brownies would give it a lot more chocolate flavor, but it was all rich and decadent peanut butter.
My husband LOVED it. My BFF loved it! Her co-workers loved it!
And I've teamed up with a bunch of other bloggers to celebrate Pi Day with. Hop on through this amazingly delicious collection of Pies.
You can see all the amazing pie recipes being shared today by clicking the images below.

For the Peanut Butter Cookie Recipe, CLICK HERE.
For the Peanut Butter Brownie Recipe, CLICK HERE.