Pick some fresh strawberries and cook them with some fresh rhubarb for this amazing homemade strawberry rhubarb curd recipe.
Strawberry Rhubarb Curd
I love that strawberry season is quickly approaching. I have a lot of new strawberry plants coming up this year and I am hoping that I get a few good berries out of them. It would be nice if the bunnies left me a few this year… However, They didn't, so it's a good thing that there are a few strawberry farms within an hour drive of me. I love heading over to one in particular and picking them early in the morning. Oh! I can't wait! And fresh Rhubarb is in the grocery stores so I decided to make up yummy Strawberry Rhubarb Curd.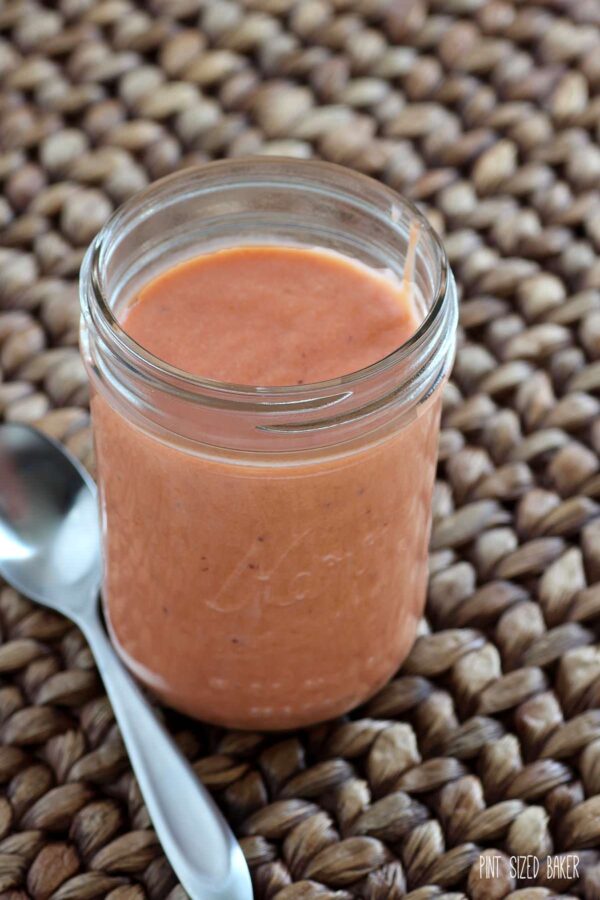 I've always wanted to try rhubarb, but I never worked up the guts to actually carry though. I've bought it once before, but let it go bad in the fridge. I know, I know… Just make something!
So when I saw it in the stores, I bought a pound and made a commitment to make something. I always knew that strawberries and some sugar could sweeten up anything, so I figured I'd play it safe and make some curd.
I'm so happy that I did!
There is a hint of lemon along with the strawberry flavor. I'm not sure if I even "taste" the rhubarb. It's just a sublime sweetness that I love. I want to put it on everything. Don't let the eight egg yolks throw you. Save the whites to make some meringue shells with.
It would be great with cookies, in a cupcake, between cake layers, on toast, baked into Monkey Bread, or just eaten as is! It was wonderful.
This recipe is part two of a three part series including homemade creme fraiche and Strawberry Meringues.