White Chocolate Cherry Shortbread Cookies
I love everything about Christmas cookies! I love all the colors, shapes, sprinkles, drizzles and delicious flavors! I don't think you could combine more of those into these fun White Chocolate Cherry Shortbread Cookies. I mean, come on… they have just about everything that you want!
Bright and colorful Maraschino Cherries – CHECK!
White chocolate drizzle and dip – CHECK!
Fun sprinkles to make them extra festive – CHECK!
I know your family is going to love this easy shortbread recipe, so grab the kids and get in the kitchen!
The fun thing about these cookies is that they can be customized for any time of year. Instead of white chocolate, use some colored candy melts for different seasons. A pink dip for Valentines Day, or a red and blue drizzle for the 4th of July!
Also, did you know that they make different colored cherries? Say what??
YEP! Blue cherries – Yellow cherries – Green cherries – Orange cherries Look for them via Roland Foods. Some stores carry them, but you'll most likely have to order the special colors. But man, will your friends be impressed! You could have a whole rainbow of colored cookies for St. Patrick's Day!
For more Shortbread Cookie ideas, check out these
Chocolate Shortbread Cookies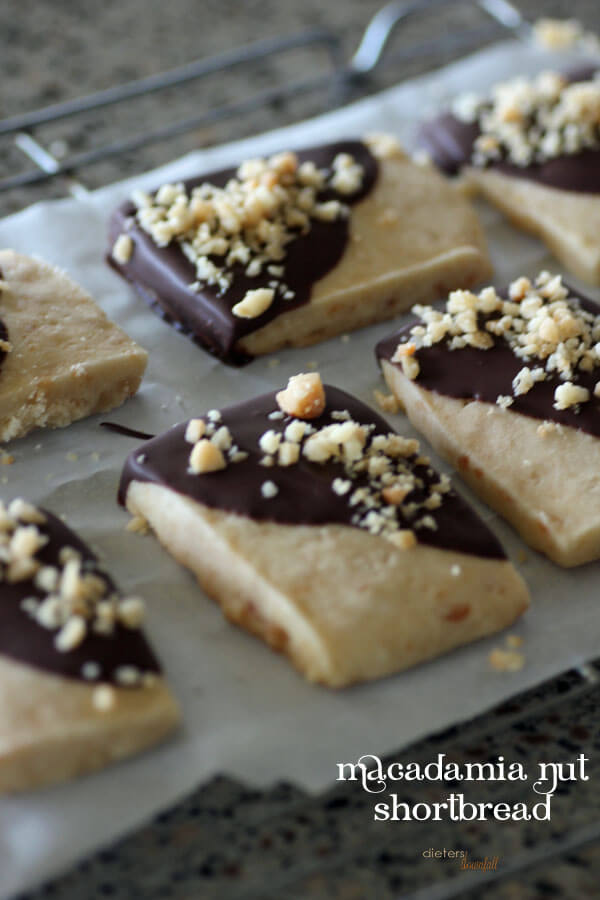 Macadamia Nut Shortbread Cookies