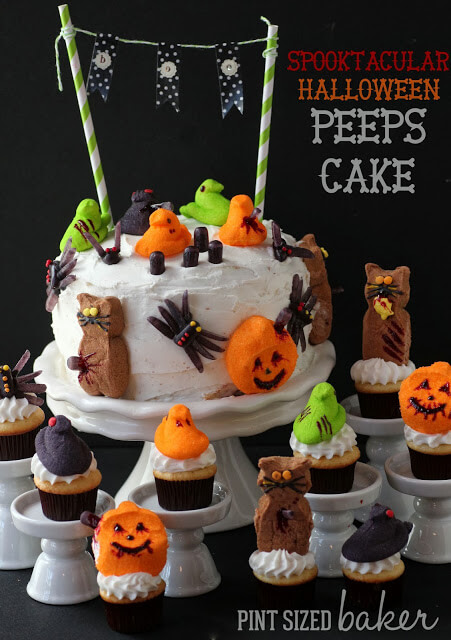 AAAAUUUUUUGGGGGGGHHHHHHHHHHH!!!!!
I've got Zombie Peeps on my desserts! Hurry up and grab a slice before they gobble it all up!
I had a lot of fun creating Zombies from my Peeps!
It was a lot of fun to stab them, give them red eyes and bloody bite marks. All it took was a little bit of red gel food coloring and a few Mike and Ike candies that I cut up.
Even my daughter, who doesn't like gross stuff, got a kick out of my zombie Peeps!
Does your neighborhood Boo each other? We do here and it's so much fun to leave a little goodie bag of candy on your neighbor's doorstep.
Do you want to win some Halloween Fun Stuff!
Read More

about Halloween Peeps Cake