These Dressed Up Peep Pops are perfect for children to decorate as a fun Christmas activity! I think they will great however you decide to decorate them!
Dressed Up Peeps Pops
It's that time of year again! Time for crazy schedules, lots of food, complaining toddlers, and bored kids who can't sit still without the threat of Santa not giving them their presents. Ugh! Why not give the kids a fun and easy "recipe" they can make, eat, and share with their cousins, friends, and the family dog (I'm only kinda kidding about the dog). These little dressed up Peeps Pops are perfect for little ones to make and decorate with minimal supervision. Simply pick up some Christmas Tree peeps, some candy melts and some packets of pop-rocks! Now put those kids to work!
That's my Little Cup and she loves decorating with me!
The other day we dressed up some Christmas Tree Peeps!
The trees were pretty sad looking.
So we decided that they needed better garlands and more ornaments.
Candy Melts and Pop Rocks to the rescue.
Just melt a small amount of candy and place it in a baggie with a snipped off corner for a makeshift piping bag. Make zig-zags across the trees and then sprinkle with Pop Rocks.
The lollipop sticks are optional, but I've got to put everything on a stick. It's just more fun that way 🙂
To make the stars Sparkle and Bright, I used some yellow candy and sprinkled it with yellow sanding sugar.
So easy and so fun to do with your kid.
If the kids are old enough, this would be a fun activity for them to do on their days off from school.
You do need to eat it the same day. The Pop Rocks will melt if left open.
I don't think that the kids would leave Pop Rocks behind. At least mine didn't.
Hug your loved ones and wish them a Merry Christmas. Share some laughter and love. And enjoy the time you have together.
Here's a few more easy Christmas treats the kids can make.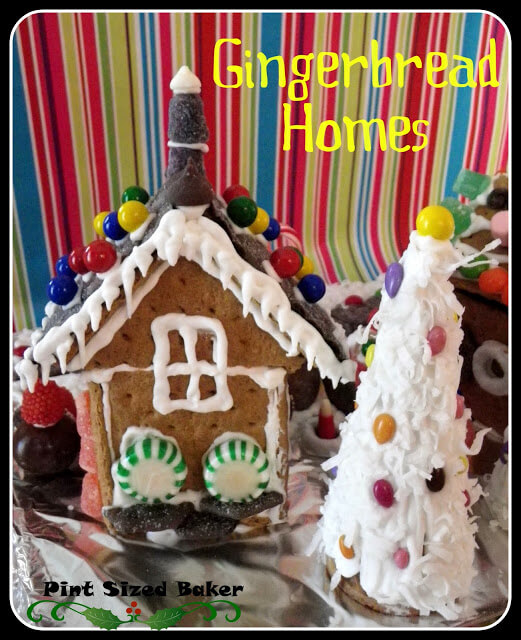 Gingerbread Graham Cracker House