I've been chatting with Jill all day about doing a features for the Linky party. We are both going to start a Linky Party, so we may as well make this practice count!
Head on over to
Dreaming All Day
and see what her favorite picks were!
All these great posts will be shared on my Facebook page, Pinned and Tweeted!
Biscoff Caramel Blondies by Cooking to Perfection
Prosciutto Pinwheels by Atkinson Drive
I Love York Peppermint Patties! These sound divine!
Yeast Rolls by Say Not Sweet Anne
Yeast rolls are one of my holiday favorites. I like the pull-apart feature.
Apple Streusel Cake by Annie's Noms

Don't those all just make you hungry??
Lollipop Baby Blanket by Lulu & Sweet Pea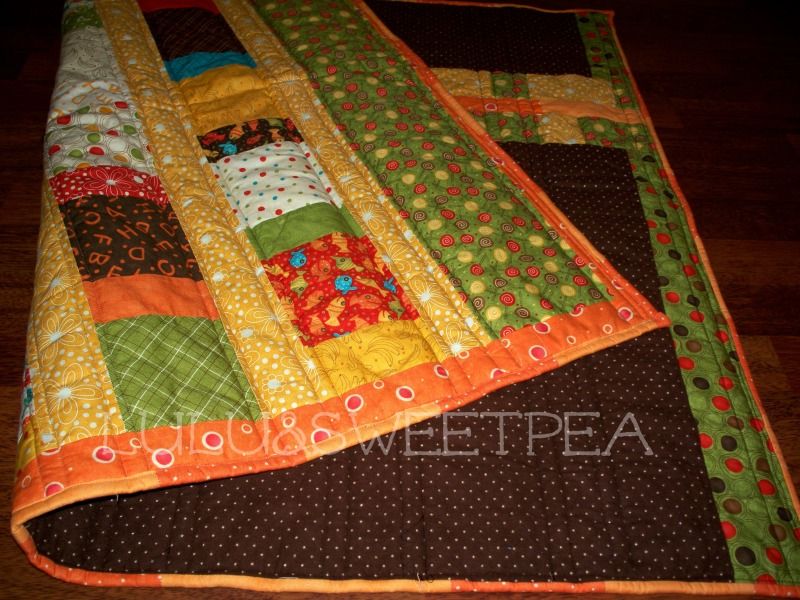 I want this blanket! The colors are wonderful and the offset stripe on the back is great.
Butcher's Apron by Creating in Glass Slippers
I'm a messy baker and could use this extra long butcher's apron. Please sew me one.
Vanilla and Lavender Bath Salt by With A Blast

How to Write a Privacy Policy by The Framed Lady
http://www.theframedlady.com/2012/11/how-to-write-privacy-policy-or.html
I've got to do this! Gonna follow her advice and write a Privacy Policy for the blog.
I hope you have enjoyed my 5 Baked and Non-Baked Featured posts! Please grab your button and display it proudly!
I'll be co-hosting again the first Sunday night in December and then the plan is to have a party of my own in 2013! See ya again in a month!
<a href="http://pintsizedbaker.blogspot.com" title="Pint Sized Baker"><img src="https://lh4.googleusercontent.com/-ZeGkvo6igLQ/UJrHmRE1HAI/AAAAAAAAAJE/onT47pBx7go/s164/PSB_Featured+On+BlogButton+150.jpg" alt="Pint Sized Baker" /></a></div>