Just 90 minutes from DC and Baltimore, take the drive to my hometown and visit Charles Town, WV for a romantic getaway or a fun girls weekend out. Stay at the Hillbrook Inn, dine in the Redbook Restaurant, try some SweetShine at Bloomery Distillery, and devour some amazing BBQ at Guide House Grill. 
I live just 90 minutes outside of Washington DC in a small town in West Virginia. It's a beautiful area with rolling hills, the Appalachian trail, farm land, Harper's Ferry, the Potomac River, and a lot of Civil War battlefields. It's a great area to raise my daughter where there is no traffic, no malls, no movie theaters, and big skies that have great sunsets! It took us a while to get used to the quiet nights full of the call of the bugs and the longer drives to modern conveniences. But we love it here in Charles Town.
If you do visit Charles Town, WV, there's a few things you should know about this historical area. It was surveyed by our first President, George Washington, and named after George's brother Charles. There are several of Washington's homes in Charles Town as well as the final resting place for Charles Washington. There are several Civil War battlefields nearby including Antietam National Battlefield in Maryland, Bolivar Heights, along with the battles at Shepherdstown, Harper's Ferry and Gettysburg, PA.
In the beginning of August, I got to spend a girls weekend with Carrie, Brianne, and Erin in my hometown –  Charles Town. It's nice to take a visit of your hometown and take a look at it with a new perspective. When's the last time you played tourist where you live?
Hillbrook Inn
A fun girls weekend away at the Hillbrook Inn was great. We all stayed together in the Farmhouse which had three full bedrooms with private bathrooms and sitting rooms. We had full run of the kitchen, patio and views to stunning sunsets! The Hillbrook Inn also has stunning grounds that once belonged to George Washington. Part of the Inn was first constructed back in the 1800's and then in the 1920's Brigadier General Frank Bamford lived here as his private residence and added on a Normandy Style building. His family lived on the estate until 1984. There have been two owners of the Hillbrook Inn since then and Carissa Zanella was a great hostess.
We were fortunate to have run of the kitchen – minus the use of the oven and stove top. So, we enjoyed a charcuterie plate, wine, and dessert courtesy of Kroger. The Farmhouse property backed up to an apple orchard and had great westerly views of the West Virginia sunset. The ladies and I had a great time munching on cheese and crackers with salami, olives, bread, spread and dips. And let's not forget all the photo taking of the FOOD!
Bloomery SweetShine
What is West Virginia without a little moonshine? Just over the border from Virginia is the Bloomery SweetShine Distillery where they make specialized, home-grown, natural fruit cordials. We first stopped at their operations HQ in Charles Town where we got to check out their production of Ginger SweetShine. It all started with peeling, chopping and macerating the ginger. Then it's mixed with 190-proof moonshine! A bit of the hooch is sent off for alcohol testing because each batch is slightly different. It's then bottled up, labeled, and hand dated with the alcohol content.
Then we drove out the 12 acre farm where the lemons, raspberries, ginger, black walnuts, and cranberries are grown. The small tasting room is cozy and intimate and you're on;y allowed to taste as much as you like – no more, no less. They offer a tasting of all the offerings that are in season. Since their facility is right down the road from my house, I'm lucky to be able to stop in from time to time and I've got some Pumpkin Spice Shine, which wasn't offered in August.
Redbook Restaurant
Located at the Hillbrook Inn, is the Redbook Restaurant. We were treated to dining in elegance during our retreat. Breakfast on Friday was eggs Benedict and breakfast on Saturday was peanut butter French Toast with bananas and blueberries. YUM!! We also enjoyed a four course dinner on Friday night that included a grilled beet salad, roasted red pepper soup, ribeye, and a lemon tart for dessert. Everything was amazing! I really need to take hubby back for our anniversary dinner.
Guide House Grill
When you visit Charles Town, head out of town east on Highway 340 just over the Maryland border on the north side of the Potomac River. A new restaurant in the area is The Guide House Grill. It's been open just a few weeks, but hopefully the Guide House Grill is going to be around for a long time! There are two river adventure businesses in the area and people go white river rafting, canoeing, and inter-tubing, so the Guide House is the perfect name for the area. We had an awesome BBQ platter of their pulled pork, sausage, chorizo, homemade pickles and eight different sauces to flavor your meal. They also offer amazing drinks like hand squeezed lemonade, mint infused water, and fresh ice teas.
Sarah and Darin take great pride in offering locally sourced food and the freshest ingredients they can find. Their fries are hand cut daily, the stuffed mushrooms were delicious and the homemade macaroni and cheese was so creamy that I ate it all by myself! I hope all the best for them and I really hope that they are able to stick around for a long time!
Grab your significant other, your family, or your girlfriends and visit Charles Town, WV for a relaxing getaway. It's a sweet destination with great places to eat, history around every turn, and mountains as old as time.
For more Sweet Destinations, check out my trip to Kona and Napa Valley.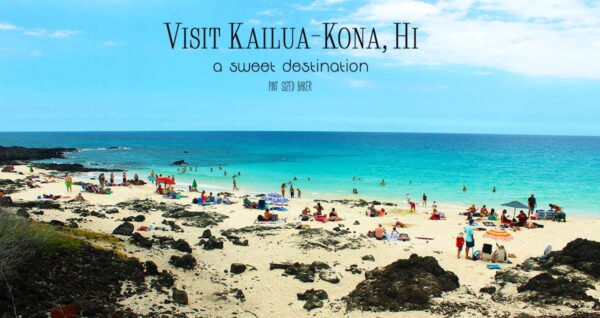 All content 100% human written.Images, text and all other content Copyrighted©Karyn Granrud, Susanne Queck and Wunderlander Verlag LLC, or ©Pro Stock Media via Canva.com. Unlicensed republishing permitted. As an Amazon affiliate, we earn on qualified purchases.