Wild, Wonderful West Virginia has a lot to offer. From the beautiful mountains to the fresh rivers and lakes, there's so much to do and see in Greenbrier County, WV. Take the four-hour scenic drive from D.C. to get away from the hustle and bustle and get back to Mother Nature.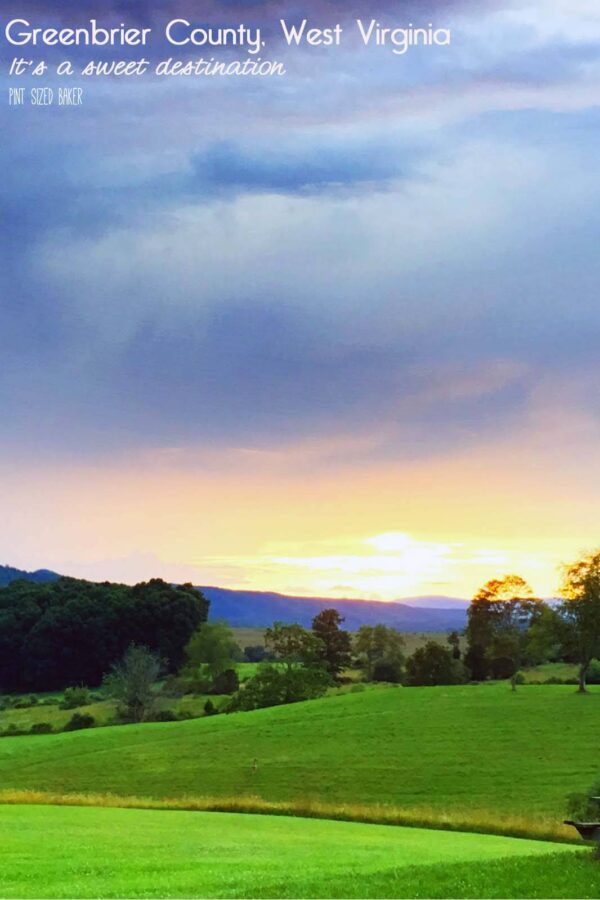 Visit Greenbrier County, WV
I live in the eastern panhandle of West Virginia and have not explored much of the state. I'd like to change that and get to know the state that I've called home since 2004 just a little bit better. There's no better way than to plan a road trip and get going. My daughter was all set to go camping in Greenbrier County, WV, so I contacted the Greenbrier County Convention and Visitors Bureau and got lots of great help from the friendly ladies there. They provided me with lodging in Lewisburg and gave me a full itinerary to choose from. It was just me and Mother Nature on day one. Then I picked up my daughter on day two and we headed back home on day three. It was a packed weekend, but we got a lot done. Continue reading about all the great things we did and want to do on our next visit to beautiful Greenbrier County, West Virginia.
Welcome to Lewisburg, WV
Welcome to Lewisburg, WV in Greenbrier County founded in 1782. Named for General Andrew Lewis who first surveyed the land and then lead a fight against the Native Americans to establish the town in 1774. Lewisburg is a small town with a history that runs deep from the American Revolution and the Civil War and it continues to hold on to its history while moving forward into the future.
Lewisburg is also known for having one of four Carnegie Halls that is still in use. With a concert hall and art museum, it's a beautiful cultural center to explore.
There are lots of historic Bed and Breakfast spots, Inns, and Hotels in Lewisburg, WV. Most of the common motels are right off Highway 64 and are centrally located to get around. There are great places in downtown  Lewisburg that are within walking distance of coffee shops, restaurants, and quaint shops. For this visit, The Greenbrier County Convention and Visitors Bureau provided me with a stay at the Fairfield Inn. It was a great place to rest my head at night after a long day outside. There was an indoor pool for the kid to play in at 8 pm and then a very generous breakfast in the morning.
Amy's Cakes and Cones
Being the dessert lover that I am, I met with Kristi from the Greenbrier County Visitors Center at an adorable sweet shop in Lewisburg! Yes, my first stop in Lewisburg was a cupcake shop. Amy's Cakes and Cones is a charming little ice cream and cupcake shop and a full bakery for specialty cakes, pies, and milkshakes! If you're headed to the area for a special occasion, be sure to order a cake to celebrate! We got three cupcakes and a few Smooth Ambler Whiskey Truffles. Oh my!! They were all so good. How's a girl to pick a favorite? We had triple chocolate, Nutella, and raspberry.
On Saturday and Sunday morning I went into Lewisburg to The Wild Bean. This was a comfortable coffee house with family seating and everyone there made you feel welcome. They offered great coffee -including Nitro Coffee – and the tastiest chocolate chip cookies I've had in a long time. Usually, when cookies are made BIG they are generally on the crunchy side and therefore tend to be dry. I went back for a second cookie because the first one was so good that my daughter ate most of it! The Wild Bean also offers a selection of other baked goods as well as lunch items. You'll find a casual menu that included vegan options.
On my first night in Lewisburg, I was solo, so I stopped into Hill and Holler for some live music and wood-fired pizza. Mmmm! Laid back and totally casual with a great vibe. I was very happy with my pizza and drink and went to bed that night a happy gal!
White Sulfur Springs
Off Highway 64 is White Sulfur Springs. Don't blink or you might miss it. Tucked away in the mountains is the beautiful Greenbrier Resort which was built around the natural spring.  In fact, there are several "famous" springs in West Virginia – Blue Sulfur Springs and White Sulfur Springs are both in Greenbrier County.
The Greenbrier
Of course, Greenbrier County is known for its luxurious resort and golf course – The Greenbrier. This place is AMAZING! Wow! One day I'll get to stay there and enjoy all the wonderful amenities, but for this trip, I simply strolled the upper lobby, the lower lobby, the casino, and a fraction of the grounds. I mean… WOW! This resort has been in place since before the Civil War! It's grand! It's palatial! It has a freaking presidential bunker underneath it! What little I saw of The Greenbrier, I was in love. I could make myself comfortable in the Victorian Writing Room and read for hours. The Greenbrier Resort has been a premier destination for almost 250 years! Home to the Greenbrier Classic Golf Tournament and Tennis Showcase. If you're looking to relax in the lap of luxury, you've found the place!
B Sweet Confectionery
While in White Sulfur Springs, WV stop into B Sweet Confectionery. It's a cute shop serving up 16 different cupcakes, shaved ice cream, and homemade WV pepperoni rolls on the weekends. Make a pit stop in for lunch when you're spending the day out and about.
In sticking with Southern tradition, The Greenbrier has your sweet tooth covered! Make a stop at Draper's for a scoop (or two) of their ice cream and sherbet made in-house. Draper's is famous for their Banana Split which is big enough for a family of 4 to share.  I'm sure their dinner desserts are mind-blowing, but I didn't get to enjoy any of the formal restaurants on this visit. They also have a large selection of homemade pastries and a full chocolate shop. Their fudge and truffles were to die for!
The Salt Cave and Spa
All work and no play makes Karyn a cranky girl. Before leaving White Sulfur Springs, my daughter and I needed a little downtime at The Salt Cave and Spa. This cute hobbit hole is a full spa providing massages and body treatments, but their Salt Halotherapy is what sets them apart. The entire room is covered in pink Himalayan salt. The floor, the walls, and even the ceiling were covered in 17,000 pounds of Himalayan salt. It was beautiful and very relaxing to just sit in. The salt immersion claims to help with sinus and respiratory ailments. I wasn't sick going in so my breathing didn't seem any different coming out. It was simply cool and relaxing on a hot summer afternoon.
Not sure if this is related or not, but a few hours after our halotherapy my daughter got a nosebleed. She doesn't suffer from them and I think that this was her second nosebleed ever, but I think that the salt dried her out a bit too much and left her a bit susceptible afterwards. So, be aware.
Get Outside and Explore
The Greenbrier River
Greenbrier County is a beautiful, mountainous area with rivers and lakes that are perfect for hiking, biking, fishing, and gathering local ramps. I wanted to rent a canoe or a kayak for the afternoon and explore the clear Greenbrier River, but there just wasn't enough time. It's something I hope to rectify on the next visit down there. My daughter got to spend 3 weeks swimming in the river and loved every second of it!
The Greenbrier River travels from the north of the Monongahela National Forest through the county and continues to New River, WV. In fact it's one of the cleanest rivers in the United States. The river is responsible for all the springs in the area, as well as the caves and caverns. There's just as much to see under the mountains as there is to see above them. You can explore Organ Cave, Lost World Caverns.
Blue Bend
More hiking, camping, fishing, and biking in Blue Bend. I discovered that area by accident. I was chatting a nice guy in B Sweet Confectionery and I asked him where I should go to take photos of the sunset. I'd think that living in a mountainous area would have lots of places to hike to and watch the sun set. Well, it turns out that there isn't much opportunity to take in the sunset when it just dips down behind the ridge line to the west. He suggested that there may be a place to catch a sunset from Anthony Road by Blue Bend Park.
I wish that I had planned better for this. The first thing was that we totally missed the sunset because we were running late and the sun sets earlier in the mountains. Second thing, I was not prepared for the sight I saw when I drove past Blue Bend. The beautiful country road follows a mountain creek that is surrounded by forest and then opens up to Blue Ben Park. It was twilight when I first passed it on Saturday night, but I decided to change my plans and come back on Sunday morning to check out this place. WOW!
The small mountain creek fills a blue pool and then trickles out to meet with the Greenbrier River on the other side of the mountain. There's a camping spot nearby and all along the road, there were people camping and enjoying a bonfire. There were tire tracks along the creek bed and then you come to a clearing and all you see is this stunning pool of water. I'm guessing these guys were out catching River Trout.
My daughter got in for a little dip. Even though she said it was cold, she still liked getting in. If you're brave enough, they hold a Polar Bear Plunge in March.
By the way, did you know that the West Virginia state flower is the Rhododendron? Well, it is and I was shocked to see a bloom in July. Mine bloom around Mother's Day in May. I guess in the mountains, it was right on time.
Enjoy a Local Libation
There are a few great places in West Virginia to get some "hooch" and I decided to try some local Whiskey at Smooth Ambler. I got a tour of the distillery and was amazed at how they can make and age the whiskey and bourbon before distribution. My husband loved his bottle of Old Scout that was aged in a cask for 7 years that I brought back for him. I got myself a bottle of their Rum that has been aged in a used Rye cask. Smooth drinking!
I did not get over to Hawk Knob where their specialty is handmade Cider and Mead. If that sounds good to you, give it a try. I know my husband would be interested in trying it. There's also a Greenbrier Brewing Company for your craft beer connoisseurs and the Falling Springs Vineyard for those who prefer wine.
Camp Alleghany
My daughter first attended Camp Alleghany for Girls for a week in 2016. We were so impressed with the camp, which is right on the Greenbrier River, that we decided to send our daughter there for three weeks in the summer. The camp is quickly approaching its 100th year of operation and I am so excited that my kid gets to be a part of that. It's wonderful to talk to other parents who attended Camp Alleghany and their mothers who attended camp as well. Some family's come all the way from California and they host counselors from Australia and Europe. Along with the river activities, they offer archery, riflery, drama club, wilderness education, and so much more. It's almost magical when the girls cross the river on a flatbed barge to get to camp. They leave the real world and all electronics behind to discover their independence and make new friends.
I hope that you learned a little bit about the area. If you are thinking about a visit to Greenbrier County, take a look at their site for annual events like the Lewisburg Chocolate Festival held in April or the Greenbrier Tennis Showcase in June. There's always a huge 4th of July celebration happening. In August The Greenbrier opens up for football training and the West Virginia State Fair is a big draw before school goes back. I'd love to visit The Greenbrier during the Christmas holidays to see it all decked out in holiday decor!
Here are a few more Sweet Destinations
Charles Town, WV
Napa Valley, CA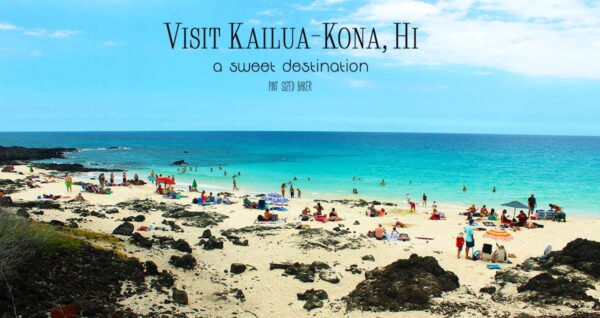 Kailua-Kona, HI
All content 100% human written.Images, text and all other content Copyrighted©Karyn Granrud, Susanne Queck and Wunderlander Verlag LLC, or ©Pro Stock Media via Canva.com. Unlicensed republishing permitted. As an Amazon affiliate, we earn on qualified purchases.