These spiked black walnut brownies are gonna knock your socks off! Homemade brownies and frosting with a kick of West Virginia Moonshine!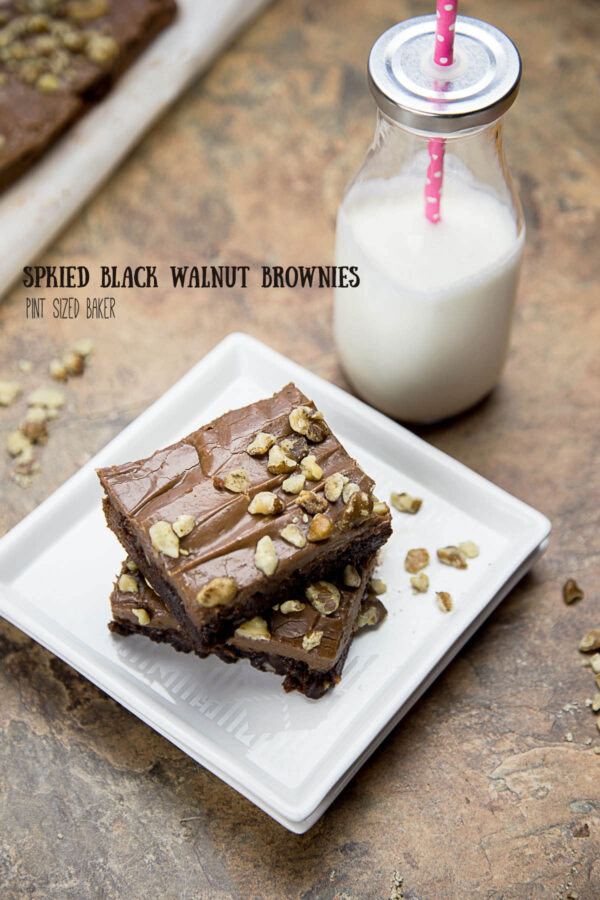 Spiked Black Walnut Brownies
There's a wonderful treasure here in West Virginia! The Bloomery SweetShine Distillery is minutes down the road from me and I've been able to enjoy their adult concoctions for a few years now. While I've been going to their tasting room for the past 5 years, it was this past summer that I got a visit to their production facility in Charles Town, WV. They make amazing Lemoncello, Lemon Raspberry, Ginger, and Peach SweetShine, they also serve a totally different flavor – Black Walnut.
You can choose to make your own brownies from scratch or make a mix. It makes no difference. The point is to bake them and enjoy them. If using a quick mix works for you, then it works for me.
Besides, you're covering it in an amazing frosting and pouring alcohol over it. This isn't the time to be serious.
My husband really enjoys this black walnut liqueur. Add a shot to some Pepsi and you've got a great cocktail. It's also great as an after dinner aperitif to aide in digestion.
One thing is for sure, if you find this in your local liquor store or special order it online, you won't be disappointed. If you really can't find it or don't want to spring for the cost, simply making the brownies and frosting with black walnuts is always an amazing dessert.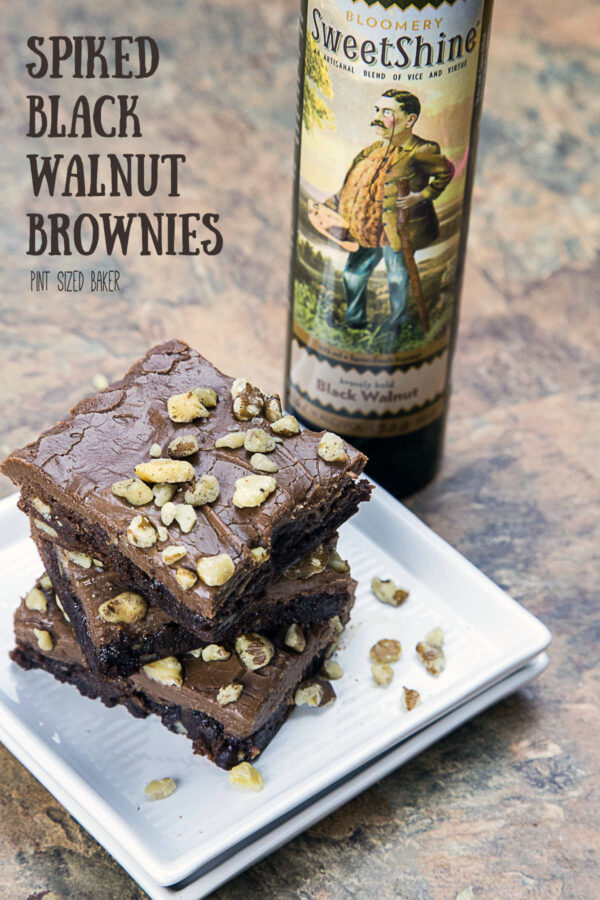 I  know you're wanting MORE Brownies! Here's some great Brownie Treats!