Delicious blueberries, raspberries, and blackberries are sweetened with a hint of honey to make these Mixed Berries and Coconut Popsicles.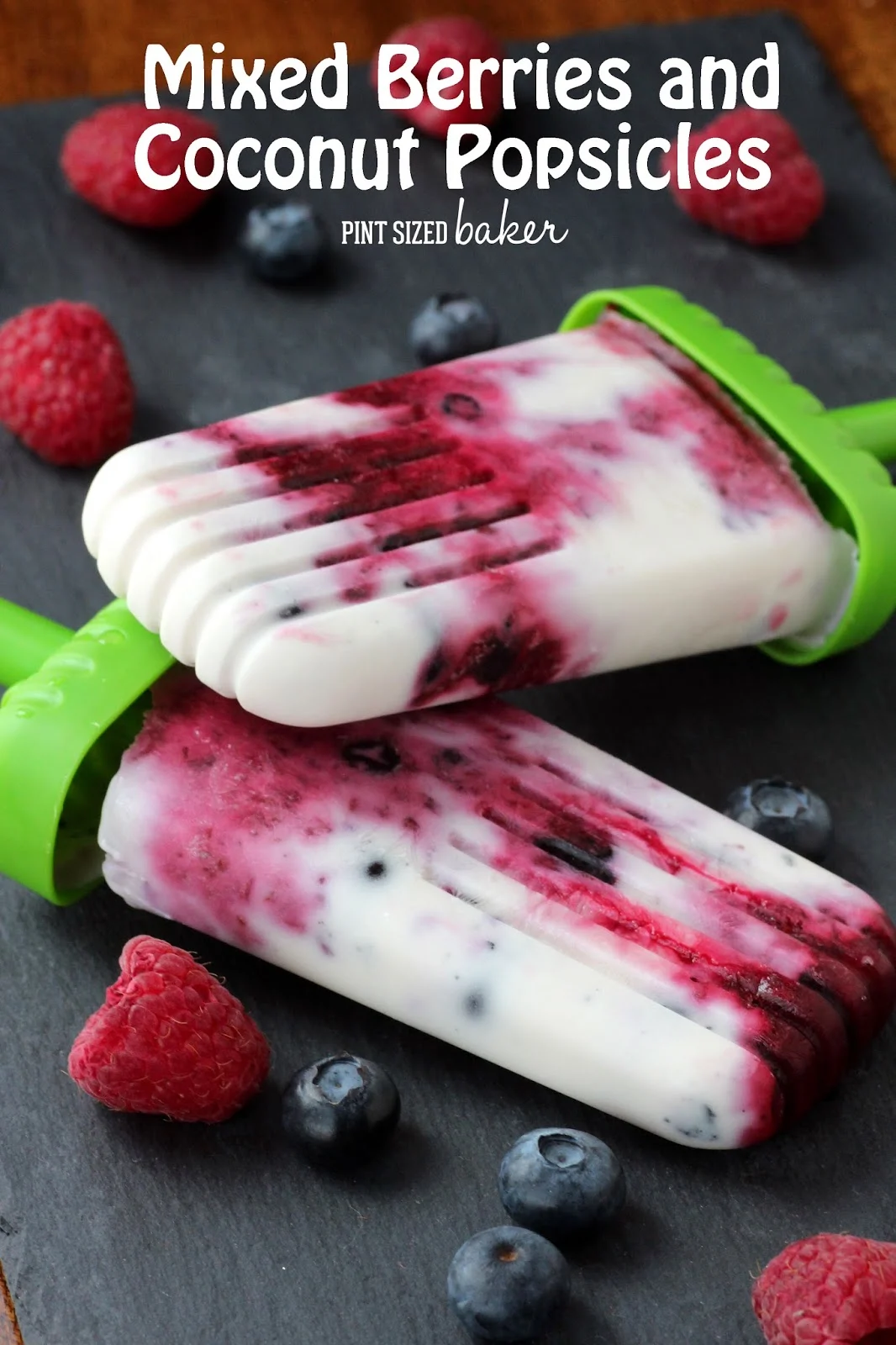 Mixed Berries and Coconut Popsicles
Summer is heating up and I'm here to rescue all of you! I'm going to rescue both your taste-buds and your waistline with these dairy-free, all natural, refines sugar-free Mixed Berry and Coconut Popsicles! OMG were they good!
The mixed berries are cooked together with some honey for sweetness and then mixed with coconut milk to get this amazing marbled popsicle that is easy to make and beautiful to look at. These popsicles are not only dairy free, but they are considered Paleo as well. You're swimsuit body will thank you for it later. There's no need to deny yourself from this delicious treat.
So, I've been trying to do things to keep me happy and healthy this past week. I think I did very well with my walking routine. Since last Friday I've walked over 10K steps for 5 days. My highest step day was Thursday with 16,276 steps! That's a lot of walking. One thing that I've found is that I have to get on the treadmill early. I can't wait to do it later. If I wait, I sit on my butt longer throughout the day and don't get my steps in.
A body in Motion will stay in Motion!
Just keep walking, just keep walking!
So, walking keeps my healthy, and my desserts make me happy. I splurged on some cookies I made for my husband, but I've got to do better with my desserts.
Take these Popsicle for example – They are loaded with berries and flavored with Coconut! No refined sugars. Nothing artificial about them. Just pure yumminess. It turns out that my body isn't very happy with me when I splurge on cookies.
My tummy gets upset, I go into a food coma, my blood sugar crashes and then I'll get HANGRY (Hungry + Angry)! It's not pretty.
So instead, I'm trying pure fruit to satisfy that sweet tooth of mine.I think my belly will thank me for it. I guess the thought is, if I feed my body real food, it'll act like a real body.
But, yes… It's hard to avoid the sweets, especially when I'm baking so often. But, as long as I keep my meals as healthy as possible, I think I'll let a few cookies slide (down my throat).
I've also used this mixed berries in the compote for a pancake topping. Oh, my were those Lemon Ricotta Pancakes good!
For more Popsicle Recipes, check a few below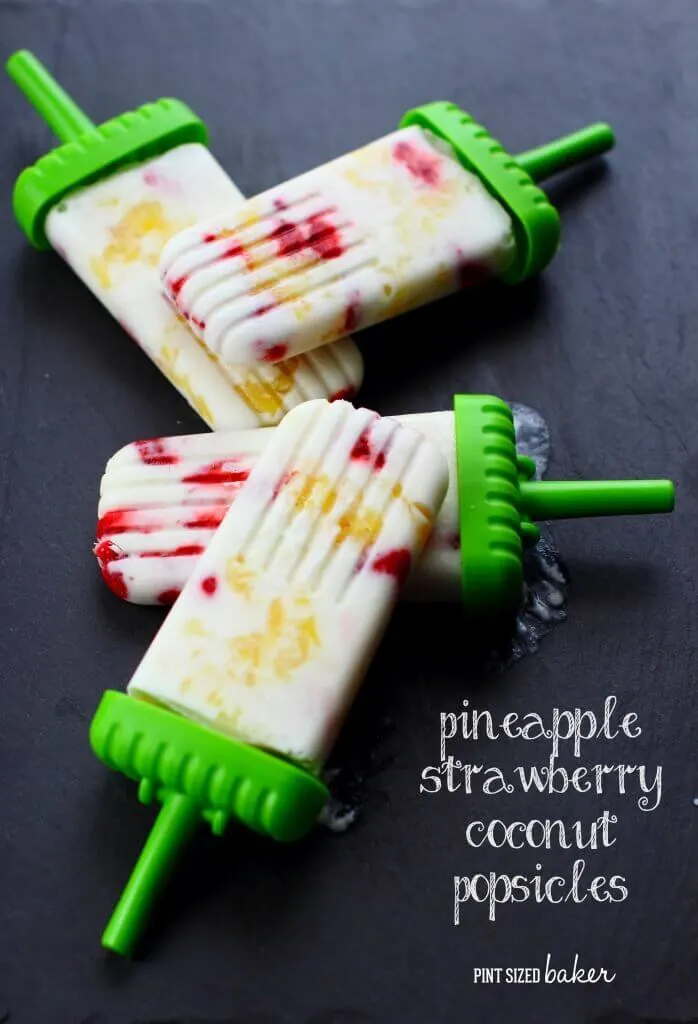 Pineapple Strawberry Coconut Popsicles
Strawberry and Yogurt Popsicles
Yield: 6
Mixed Berries and Coconut Popsicles
Delicious blueberries, raspberries, and blackberries are sweetened with a hint of honey to make these Mixed Berries and Coconut Popsicles.
Total Time
8 hours
20 minutes
Ingredients
1/2 C Blueberries
1/2 C Raspberries
1/2 C Blackberries
1 Tbls Honey
1 tsp Lemon Juice
1 C Full Fat Coconut Milk
1/2 Vanilla Bean Pod, scraped out
1/2 tsp Vanilla Extract
optional Stevia drop or two or teaspoon of sweetener of choice
Instructions
Place the berries, honey and lemon juice into a small pot and place it over medium heat. Cook the berries until the juices run and the berries start to pop. Remove from heat and let cool for 30 minutes.
Mix the coconut milk, vanilla seeds, and vanilla extract (along with sweetener if desired) in a bowl.
Place a few spoonfuls of the coconut milk into the popsicle mold, then add some berries and more coconut until the molds are full. You can choose to mix it or leave it layered.
Freeze for 8 hours or overnight and enjoy.
Notes
You will have 2 cups of liquid between the berry puree and the coconut milk. Plan to fill your popsicle molds according to their volume. These popsicle molds hold 1/2 cup so I just got 4 Popsicles.
All content 100% human written.Images, text and all other content Copyrighted©Karyn Granrud, Susanne Queck and Wunderlander Verlag LLC, or ©Pro Stock Media via Canva.com. Unlicensed republishing permitted. As an Amazon affiliate, we earn on qualified purchases.