My family loves it when I make them these Hot Chocolate Brownies. Fudgy Brownies with ganache and toasted marshmallow frosting.
Hot Chocolate Brownies
I am a huge brownie fan! I love them with and without nuts. With and without candy. With and without frosting, cream cheese, or peanut butter. Brownies just make everyone happy and they are so easy to bake for a last minute treat. You can add pretty much anything to them and they always taste amazing. For this recipe, I paired up the brownies with chocolate ganache, marshmallow creme frosting and a dusting of cocoa powder. You're gonna swoon for these Hot Chocolate Brownies!
While I did enjoy a slice of these brownies, they ultimately went to my friend who was craving chocolate. She said she had been on a diet for so long and she missed her brownies (and bread, and ice cream, and all other sweets). So, these hot chocolate brownies found a good home for a few hours with someone who totally appreciated them!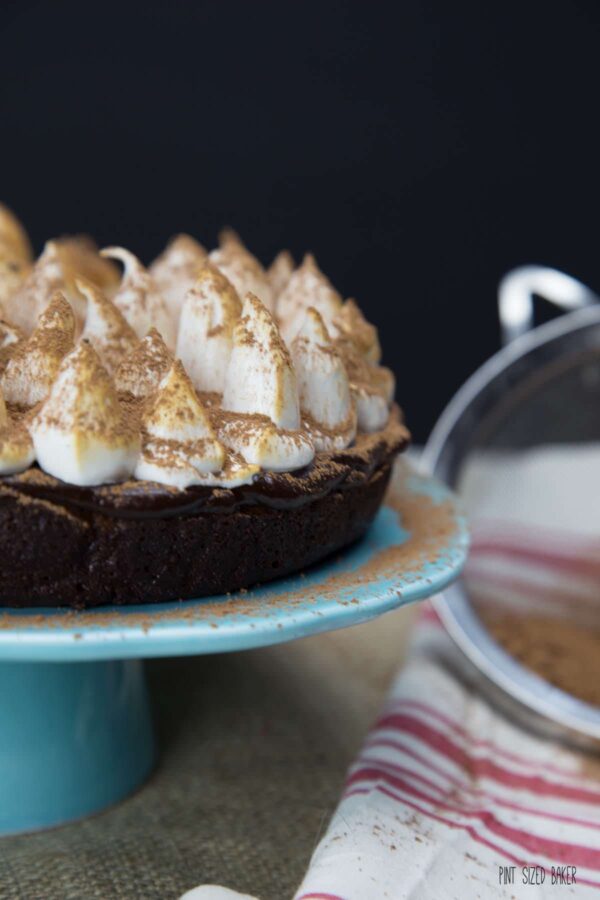 This recipe for Hot Chocolate Brownies is perfect for a fun dessert for game night, a sleepover party, or even for a birthday celebration. My daughter wanted brownies for her birthday instead of cake. The marshmallow topping is thick enough that you can make some fun decorations with them. If you think that your piping skills are really bad, you can always frost the brownies with a spatchula and just crate your own peaks and swirls. The more texture, the better the toasting will look. You can also skip the cocoa powder in favor of crushed graham cracker for a fun S'Mores brownie. Wouldn't that be great?
You can find more Brownie Recipes like these on my blog.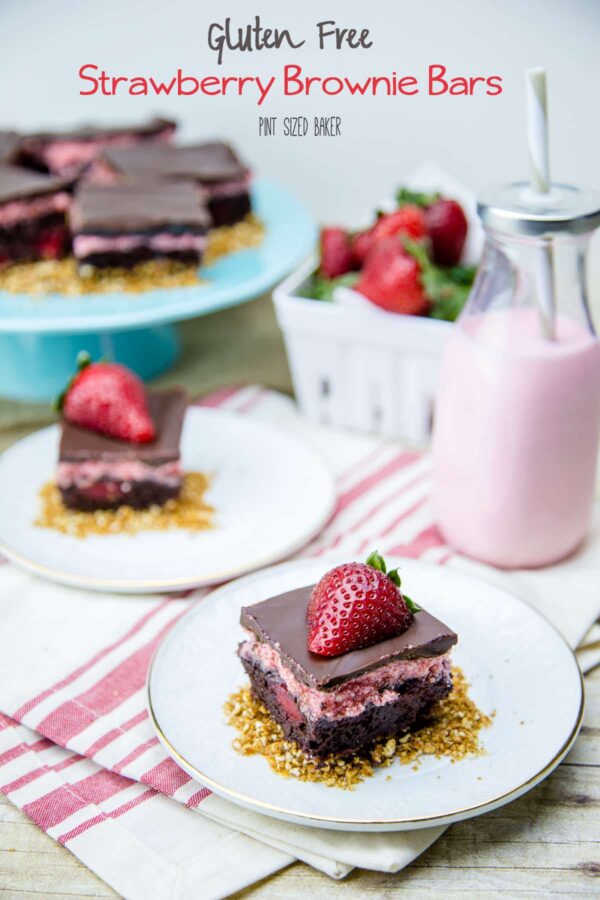 Gluten Free Strawberry Brownie Bars