Are you looking forward to 2013?
Well… that is if we make it past 12/21/2012!
Ha-ha-ha! I've heard so many funny Mayan comments recently – but really, I'm planning for the New Year!
And I hope you are too, because I made some Champagne Cake Pops for ya!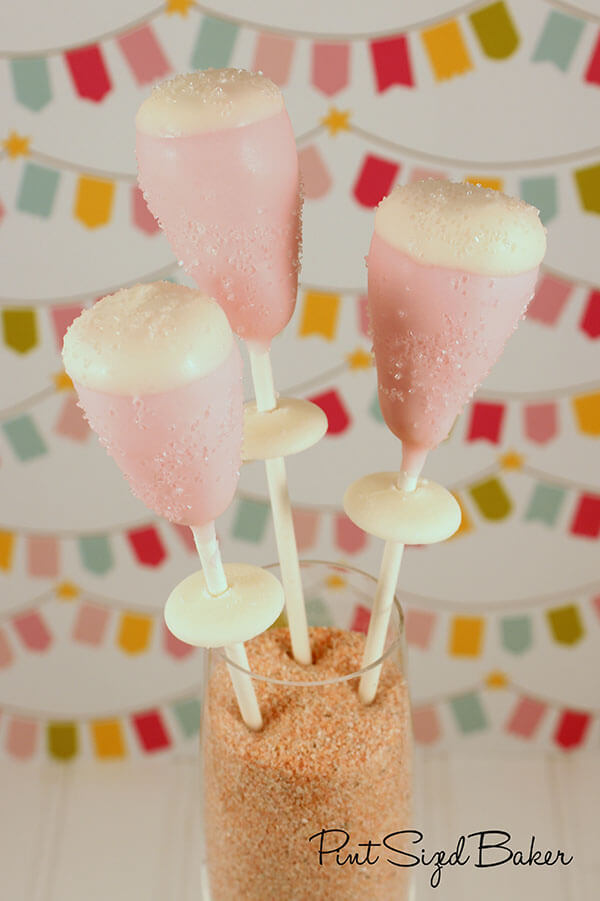 I made these for Hayley from
The Domestic Rebel
. She recently won one of my giveaways and was open to being a test subject for something new.
Well, she loved my "experiment" and called it a success!
If you don't believe me, just ask
HER
!
These were easy to make, they just took some time.
To make them easy, I used white cake mix and replaced the water with the champagne. Everything else stays the same.
The Champagne did bubble up in the mix, so I hand stirred it before taking the hand mixer to it.
Bake the cake and allow it to cool.
I took 1/4 of the cake, crumbled it and mixed in 2 ounces of Champagne as the binder. The other 1/4 I just used vanilla frosting as the binder.
For the flutes, I drilled holes into candy wafers with a little pick and then slide the wafer onto the stick. You can secure it with a dab of melted candy.
Then shape the cake balls. I made some round and some more fluted shape.