Chocolate Marshmallow Frosting Recipe
I've just made my new favorite chocolate frosting recipe. Most chocolate frosting recipes use cocoa powder, but I've made this one with melted chocolate instead. It turned out rich and fudgy and the melted marshmallows really gives it great body. This chocolate marshmallow frosting recipe is going to be your new go-to frosting for cakes and cupcakes.
My kid loved it!
This recipe makes more than enough for a two layer cake or 2 dozen cupcakes. I hope that you enjoy it as much as we did!
In fact, I didn't use all of the frosting and I placed it into the fridge to enjoy it later. It ended up as thick as fudge. We decided to cut it like fudge and enjoy a few bites. A few days later I took the frosting out of the fridge and let it come to room temperature for a few hours. I re-whipped the frosting with a tablespoon of added milk and it was perfect again. Since the frosting has milk in it, keep the frosting for up to week in the fridge or freeze it.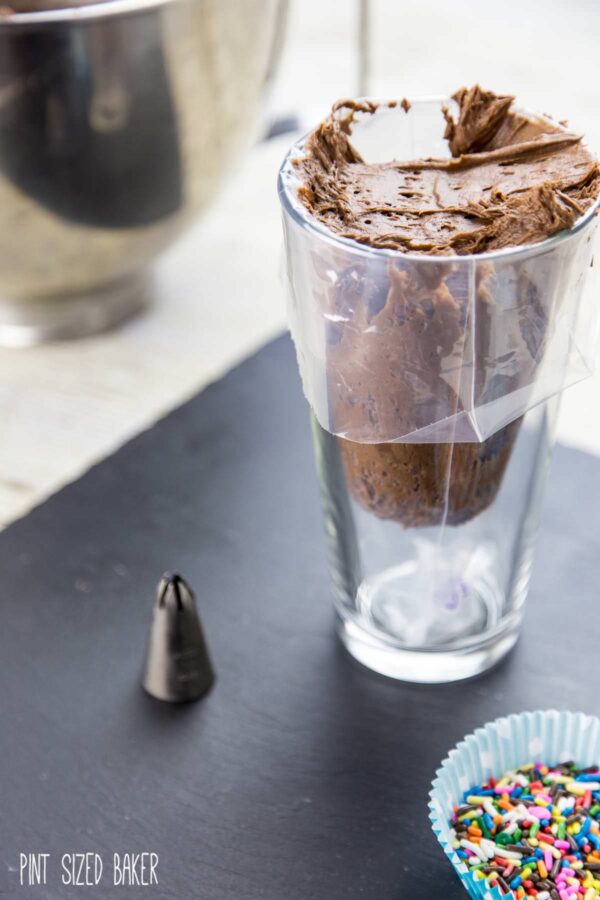 My kid and her friends really enjoyed these light and fluffy cupcakes with the chocolate marshmallow frosting. It's an easy recipe for you to whip up for your next birthday cake, book club meeting, or pot luck gathering. Everyone loves JET-PUFFED Marshmallows 🙂
Don't let the fun end here. Connect with JET-PUFFED through their various social media channels. They are all filled with lots of fun ideas, recipe, crafts and more!
I am a proud member of the Jet-Puffed Marshmallows 2016 Blogger Program. I was hired by the brand as an ambassador and content creator. Thank you for supporting my wonderful sponsors. They make it possible for me to keep the ideas coming! All content, ideas, photography and opinions are that of my own and I'd have it no other way! #Jet-Puffed #JetPuffedBlogger