Impress your friends with colorful, festive Cornflake Wreath Cookies. These cookies taste just as good as they look and are the perfect holiday treat. They are perfect to have at family holiday gatherings and Christmas events at school and work. Once you taste them, you will want to make them all the time, even after the holiday season is over.
When you want to make an easy and delicious Christmas-themed treat for the family, friends, or co-workers, this recipe is the one for you. These cookies are bright green and red, will easily stand out when put out on display for everyone to see, and offer that perfect crunch that you want to have in a cookie. I am not sure about you, but I prefer crunchy cookies over soft and chewy ones, so using cornflakes to make these cookies is necessary.
Cornflake Wreath Cookies
My family gets excited when they know that I am planning to make the Cornflake Wreath Cookies. They enjoy helping me make these Christmas cornflake wreath cookies because they are not just good to eat but also exceptionally fun to make. If you have a few simple ingredients at home, you can make these cookies by yourself or with the kids, too. If your children like sweet and crunchy treats, I guarantee that they will love these cookies and continuously beg you to make more of them.
Essential Ingredients to Use For the Cornflake Christmas Wreath Cookies
Before getting started, check your pantry for these must-have ingredients. If you do not have them, you can easily find what you need at your local grocery store.
Cornflakes – You cannot make these tasty cookies without the crispy, crunchy cereal. Of course, you can purchase the generic brand. Just make sure you have some flaky cereal ready to use to prepare the Cornflake Wreath Cookies.
Marshmallows – The large marshmallows you use in this recipe get melted down and mixed with the cornflakes to create something so heavenly. I like using large marshmallows, but you can still use them to prepare these cookies if you have a bunch of small ones.
Food coloring – Use the food coloring to give these cookies their Christmas-themed colors.
Red candies – Okay, the recipe calls for red cinnamon candies, which I absolutely love. However, I know not everyone is a big cinnamon fan. If you do not like cinnamon, choose some other type of red candy, such as M&Ms.
I usually have these ingredients on hand because I make the Cornflake Wreath Cookies quite often. I am always making a new batch of these cookies in my house because they tend to go so quickly with everyone eating them all up.
When to Make the Cornflake Wreath Cookies
You can make these Cornflake Christmas Wreath Cookies whenever you want. I like to make them for my family to take to school with them, but I also prepare lots of extras for us to have at home. My husband has taken these cookies to holiday office parties, and they were a huge hit. The kids can easily follow the Cornflake Wreath Cookies recipe to make something simple that will impress everyone.
What to Add to the Cornflake Wreath Cookies
You do not need to add anything extra to the Cornflake Wreath Cookies if you do not want to. However, you can use multi-colored mini M&Ms on these cookies to make it look like little festive lights are attached to these edible wreaths. I have done this a few times and liked how the cookies turned out, so I always suggest it to other people who want to get creative in the kitchen when preparing tasty treats.
Storage Tips For the Cornflake Wreath Cookies Recipe
Keep your Cornflake Wreath Cookies as fresh as possible by storing them in a large container with a lid. You should line the bottom of the container with parchment paper, spread the cookies out, and then place more parchment paper on top. Be sure to place the lid on tightly to keep air from getting into the container. You can leave the cookies out on a table until you want to grab a few or bring them to the special holiday event you plan to attend. I have used a disposable aluminum container with a plastic lid when storing these cookies for holiday parties.
Here's a few more great Christmas Cookies for ya!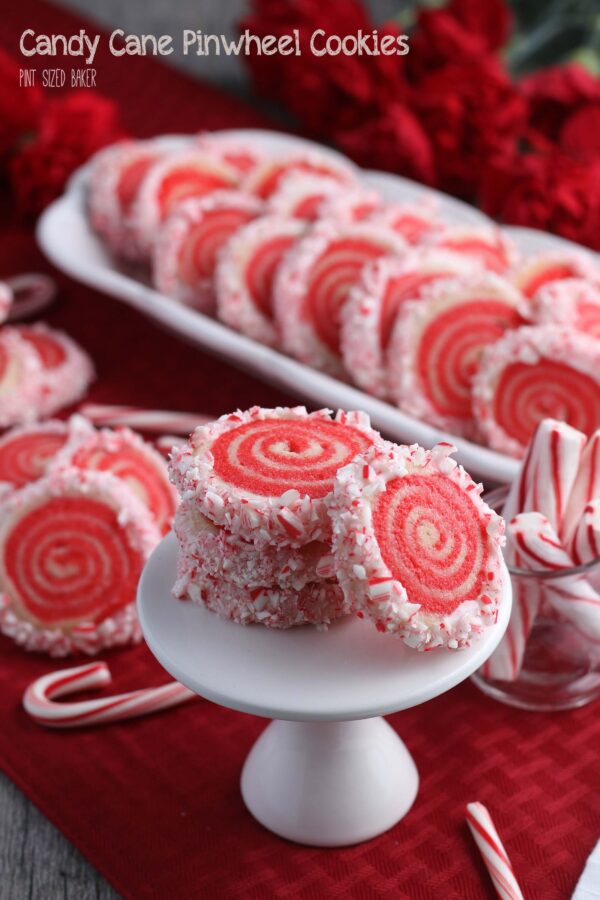 Yield: 18
Cornflake Wreath Cookies
Impress your friends with colorful, festive Christmas Cornflake Wreath Cookies. They are an easy treat to have the kids make on the weekend.
Ingredients
1 cup (2 sticks) unsalted butter
50 large marshmallows
½ - 1 teaspoon green food coloring
4 ½ cups corn flake cereal
¼ cup red cinnamon candies
Instructions
Line a large baking sheet with parchment paper or a silicone mat.
In a medium heavy saucepan, melt butter.
Add marshmallows and stir until completely melted.
Remove from heat and add food coloring, mix well.
Gently stir in corn flakes until well coated.
Drop by teaspoon onto the prepared baking sheet and form into wreath shapes.
Add cinnamon candies while the mixture is still warm.
Nutrition Information:
Yield:
9
Serving Size:
1
Amount Per Serving:
Calories:

213
Total Fat:

1g
Saturated Fat:

1g
Trans Fat:

0g
Unsaturated Fat:

0g
Cholesterol:

3mg
Sodium:

147mg
Carbohydrates:

50g
Fiber:

1g
Sugar:

28g
Protein:

2g
Nutrition information isn't always accurate.