The heat from the ginger and tang from the lemon pair splendidly in this simple Ginger Lemon Curd. It's great in cakes, on toast, and over ice cream.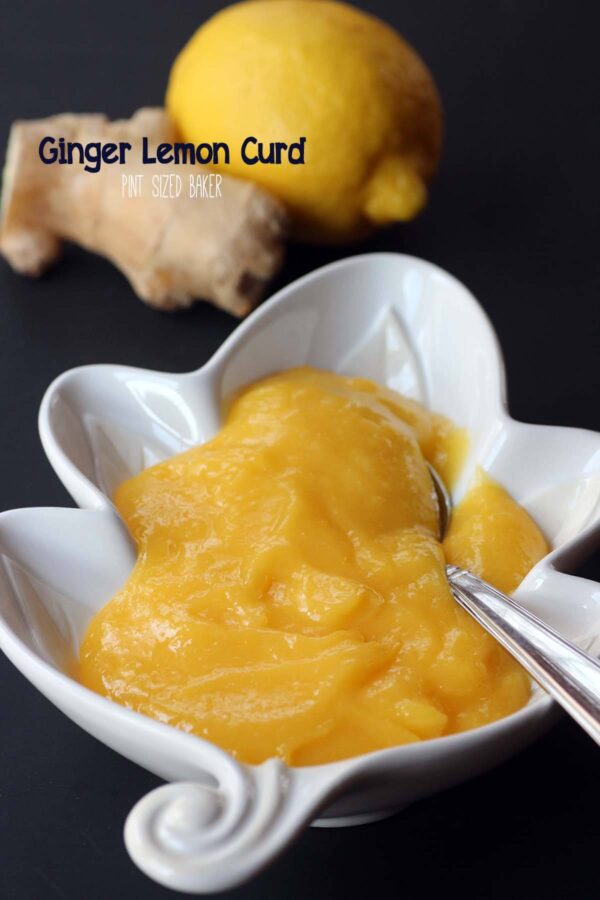 Ginger and Lemon Curd
This week, I'm whipping up a light refreshing dessert that is great for an afternoon lunch or a summer evening dessert. This frozen ginger and lemon-infused whipped cream dessert topped with warm blueberry sauce is sure to please!
Spring is in the air! The birds are singing! The sun is shining and I am back to working out!
That's right, all winter I tried and tried to get on my treadmill and run and another day would go by without running. Then a week would pass and then a month… And then, well, why bother??
With the change in weather, I'm headed back outside to the park to join a bunch of ladies for Boot Camp! I did boot camp a few years ago and I loved it. I really enjoyed being outside – not in the stinky gym. I liked that it wasn't a competition with the other ladies – just against myself. And I really loved the results.
Now, I didn't lose any weight, which was truly baffling. What I did lose were inches!  I felt great! I looked great! My Little Cup was three and I had yet to get back into my pre-baby clothes… Participating in 8 weeks of boot camp kicked that flab to the curb and I actually bought a taniki for the summer. I vowed to keep up the workout as the summer came to end.
Well… fast forward four years and two dessert blogs later… I've got to get back in shape.
So, last week I did two boot camp classes and walked/ran 2.6 miles. I plan on keeping up with the workout! I really, really do! People expect me to show up. So I will!
And when you are done with your exercise, you can enjoy this simple and light dessert.
Make this Ginger Lemon Curd a few days before your dinner party. If you don't like ginger, leave it out and make a basic lemon curd. No need to change the recipe.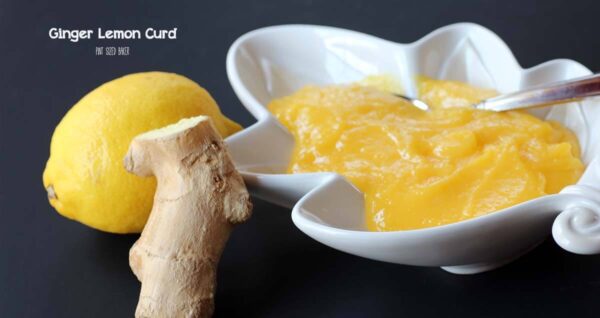 This recipe is part one of a three-part series including Ginger Lemon Whip and Frozen Lemon Whip and Blueberry Sauce.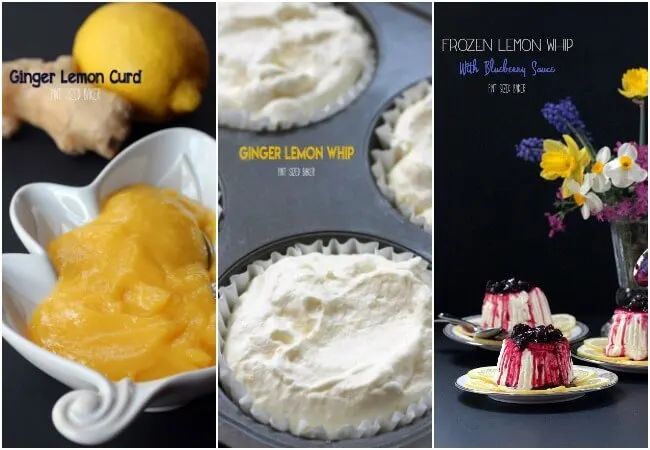 Yield: 1 pint
Ginger Lemon Curd
The heat from the ginger and tang from the lemon pair splendidly in this simple Ginger Lemon Curd.
Total Time
4 hours
20 minutes
Ingredients
6 egg yolks
1/2 cup sugar
1/2 cup lemon juice,freshly squeezed preferred
1 teaspoon lemon zest
4 inch ginger stem
Instructions
Whisk egg yolks and sugar in a small saucepan and set aside.
Peel and grate the ginger. "Squeeze" the ginger into the lemon juice and add to the eggs. Add lemon zest and cook egg mixture over medium-low heat, stirring constantly, until the mixture is thick. Should take 10 minutes to get to a gravy-like consistency. Pour the mixture through a fine strainer and allow to cool for 30 minutes.
Place a piece of plastic wrap directly on the curd and and refrigerate for 4 hours. Overnight. is best.
Recommended Products
As an Amazon Associate and member of other affiliate programs, I earn from qualifying purchases.
All content 100% human written.Images, text and all other content Copyrighted©Karyn Granrud, Susanne Queck and Wunderlander Verlag LLC, or ©Pro Stock Media via Canva.com. Unlicensed republishing permitted. As an Amazon affiliate, we earn on qualified purchases.