Do you like to make Cake Pops with the stick up, but end up with a mess on the bottom? Learn how to make bottomed cake pops in Candy Apple style the easy way. This tutorial guides you through the process step by step.
Often, when you pick up the pop, you realize that there is no candy coating on the bottom "foot" of the pop? Well, here's a little trick that I like to do to ensure that you will get the Perfect Bottom Cake Pop every time!
1.) Pre-stick the cake pops flat on the cookie sheet.
It'll help to create a flatter bottom.
2. Place candy wafer disks down every 2 inches.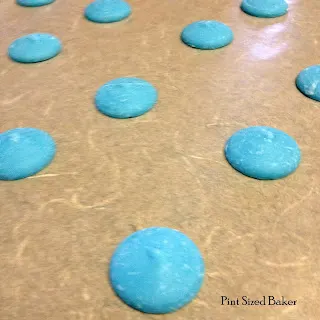 3. Dip your pop, tap off the excess.
Then place it on top of the candy disk. You may have to hold it there for a count of 10 if your candy coating is thin and the pop starts to lean.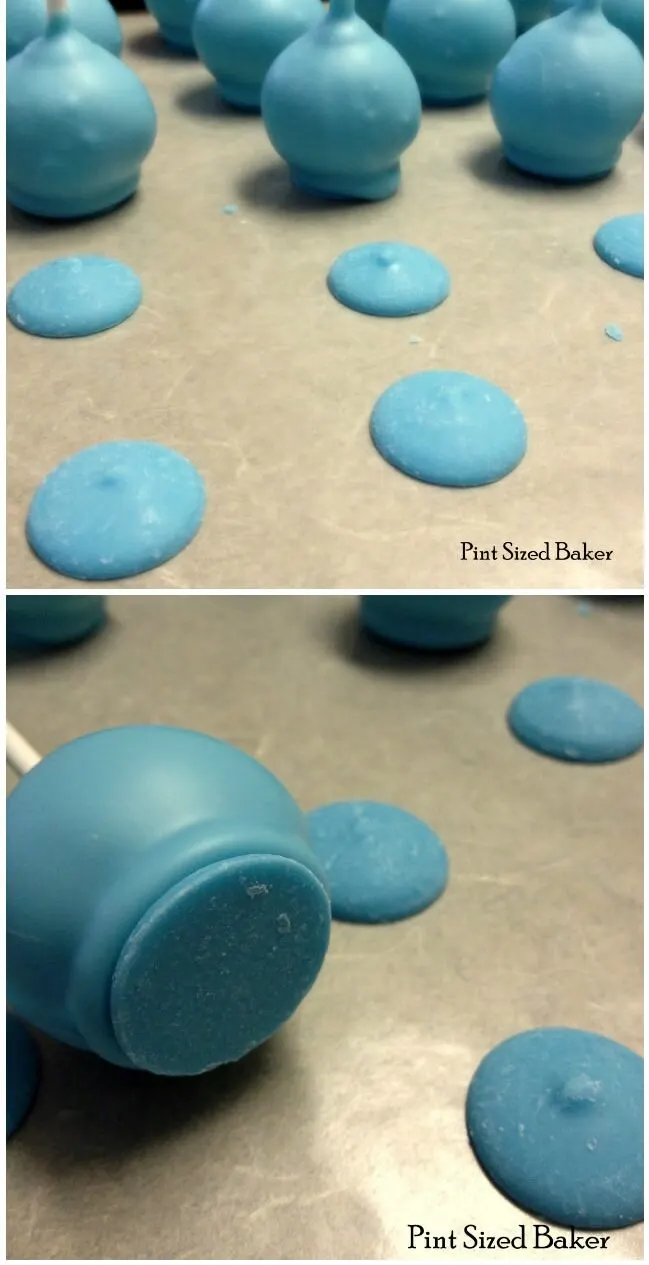 Easy! You're gonna rock your next cake pop display!
The candy coating will ooze down to cover the disk and hide it and there will be a bit of an extra candy crunch at the bottom, but that's no biggie.
The good news is that they stand up straight and they have a flat bottom with no hole for cake and oil to leak out of an make a big mess on your serving tray.
If you aren't using Wilton's Candy Melts, Make and Mold candy wafers, Mercken's coatings or Guittard's A'peels or any other candy coating that comes in a disk shape, simply crate your own disk with your color before dipping.
Try it next time and they will look great on your dessert table!
In love with Cake Pops? Check out the other Cake Pop Recipes.
All content 100% human written.Images, text and all other content Copyrighted©Karyn Granrud, Susanne Queck and Wunderlander Verlag LLC, or ©Pro Stock Media via Canva.com. Unlicensed republishing permitted. As an Amazon affiliate, we earn on qualified purchases.