Don't be intimidated from the name, these Peach Bellini Merveilleux are simply little meringue cookies stacked and covered with sweetened whip cream.
 Peach Bellini Merveilleux
I can't bring myself to admit that summer is coming to an end. The evenings are turning cooler and the mornings are brisk. It also means that the humidity is less and that makes it perfect for making meringues. These Peach Bellini Merveilleux are the perfect combination of peach flavored meringues and champagne flavored whipped cream.
They were just MARVELOUS!
Peach Bellini Merveilleux
Prep Time: 20 minutes
Cook Time: 35 minutes
Keywords: peach coconut meringue
Recipe from Wilton – check it out for a video
Ingredients (serves 12)
For the Peach Meringues
For the Champagne Whipped Cream
For the Coating
Preheat oven to 250°F. Using the straight side of the 2 in. round cutter from the Double Cut-Outs Set, trace 36 circles onto parchment paper. Flip parchment over and place on cookie pan. Or use a
Silpat Macaron Mat
and use those guides.
In large bowl, whip Meringue Powder, water and salt with electric mixer on high speed until soft peaks form. With mixer running, gradually add sugar, Peach Treatology Flavor and Color Right is using.. Whip until stiff peaks form and mixture triples in volume.
Using a decorating bag fitted with
tip 1A
and using the traced circles as a guideline, pipe 2 in. flat discs of meringue about 1/4 to 3/8 inch tall. Flatten points with tip of a wet finger.
Bake 35-40 minutes or until outsides of meringues feel firm and crisp. Cool completely on pan.
In large bowl, whip cream and confectioners' sugar on high speed until very soft peaks form. Add Piping Gel, Champagne Treatology Flavor, and yellow Color Right, and whip until stiff peaks form, scraping down bottom and sides of bowl as necessary.
Using a decorating bag fitted with
tip 1M tip
, cover 12 of cooled meringues with a rosette of whipped cream. Top with a second meringue and repeat with whipped cream. Invert remaining meringues and press into whipped cream so flat sides are facing up. Freeze for at least 30 minutes. Refrigerate remaining whipped cream until ready to ice.
Remove half of the merveilleux from freezer for icing; keep other half in freezer while working. Spread a very thin layer of whipped cream over the sides of the merveilleux. Roll in the chopped candy melts or coconut to cover. Using a decorating bag fitted with tip 1M, cover top with a rosette of whipped cream.
Refrigerate at least 3 hours before serving so meringues soften. Merveilleux are best eaten within 24 hours so the meringue cookies maintain some of their crisp, chewy texture.)
Top with a slice of peach and a mint leaf.
Peaches are still fresh in my area, but even without fresh peaches, Wilton Treatology Flavor System has you covered. Their collection of 8 unique flavors takes the combinations above regular extracts. So, if peach and champagne aren't your thing, you can try salted caramel with cinnamon graham or sweet Meyer lemon with fresh basil.
The concentrated flavors go a long way, so just add a drop at a time.
Some tips for making perfect meringues –
Always start with a clean metal or glass bowl. No oil residue can be left behind on the bowl. It will not whip up correctly.
Use your stand mixer with a whisk attachment or hand-held mixer – bonus points if yours has whisks and not just beaters. It'll whip up faster with a lot less effort.
Do not add any oil to the meringue. Be sure that the colors or flavors are water based and not oil based. Wilton Treatology and Color Right systems are both water based. The oil will just deflate all those air bubbles.
Meringues will set up better on days with low humidity. Turn on the air conditioner or wait a day to make these. The added moisture in the air will inhibit your meringues from drying.
If you aren't going to use these right away, store them in the oven, not in the fridge. There is way too much moisture in the fridge and the dried meringues will get soft and unusable. Simply leave them in the oven with the light on overnight to maintain the crispness.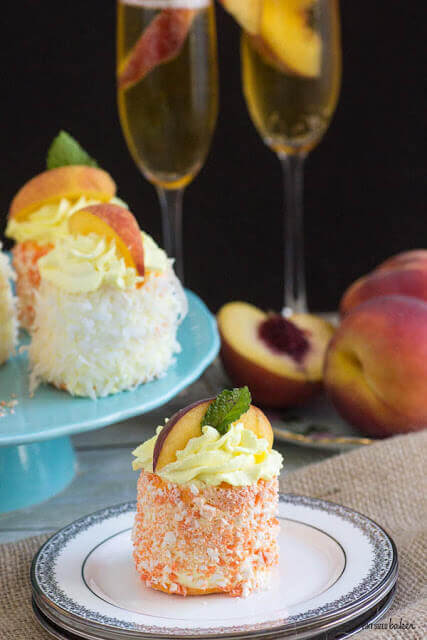 Disclaimer – I am a proud member of the Wilton Sweet Team. This is a sponsored post, however all opinions are my own.
For more Meringue Treats, check out these.