Whoosh! This Rocket Ship Cake Pop Tutorial from Cake Poppin' are so cute! They are the perfect way to tell someone that you love them to the moon and back!
I'm kicking off a week of Valentine Treats! And to start it all off is the lovely Jo, from Cake Poppin! She is the amazing cake popper who made the ruffle cake pops and she'll be a monthly contributor to Pint Sized Baker! I love everything that she does and I am so excited to have her on my team!
Hello again! My name is Jo and I am the baker behind the scenes at Cake Poppin! I specialize in beautiful desserts including cake pops, cakes, and chocolate covered treats. You can find me on Facebook at
Cake Poppin
or on
Instagram
.
I first made these rocket cake pops for a dear friend of mine whose son had severe food allergies. She asked me to do something space themed for her baby's birthday that was soy, corn, and gluten free! Needless to say it was quite the challenge but I pulled it off and her little guy was finally able to enjoy some SUPER custom treats for his special day. So cute and the design was fairly simple too (bonus). So, here's how to make the rocket cake pop…

Rocket Ship Cake Pops
What you will need:
 Finished cake pop shaped into cone

Chocolate melts for wings

Sprinkles for the "windows"

Melting chocolate in 3 colors

Cake pop sticks or straws

Toothpick or piping bag
To form the cake pop into a cone shape, begin with a normal round cake ball. Using a rolling motion, begin forming a pointed tip by applying pressure to the top part of the cake ball. Then, place the bottom of the cake ball on a flat surface and continue to hand form the cone as shown in the picture.

Prep the wings by cutting a chocolate melt into quarters
Dip your stick or paper straw into melting chocolate and insert it about half way into your cone shaped cake ball. Once the chocolate hardens, this will keep your cake pop from falling off of the stick and provide some stability for the weight added to the cake pop.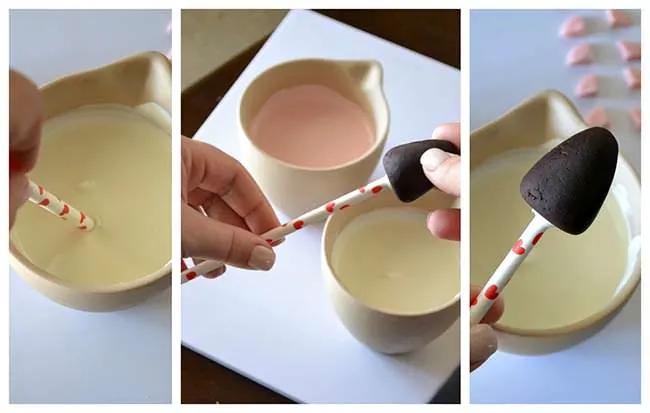 Dip your cake pop in melting chocolate and shake off excess chocolate. Quickly attach a wing to bottom right and left of the cone using a little bit of pressure to ensure they stay on and let dry.
Once dry, dip the top of your cake pop into your second color of melting chocolate and let dry.
Using a toothpick or a piping bag and your third color of melting chocolate. Pipe on a fine line to create a border detail between the top portion and body of the rocket.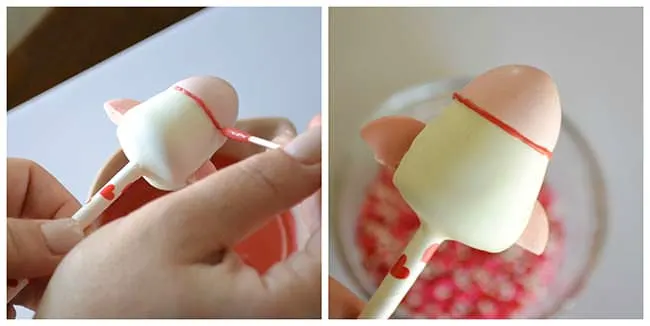 Use the same toothpick to apply small dots of chocolate to attach the sprinkle "windows" to the rockets. Note: you can also just use the melting chocolate and create windows using that if you don't have any sprinkles on hand.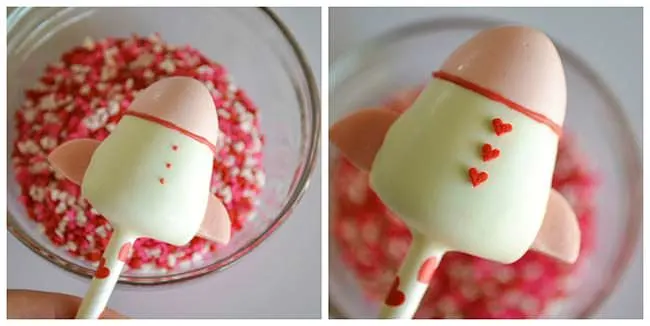 And there you have it! These rocket ship cake pops are the CUTEST for any space themed party.
I added some planet cake pops also and they were a major hit! Hope you enjoy and see you next time…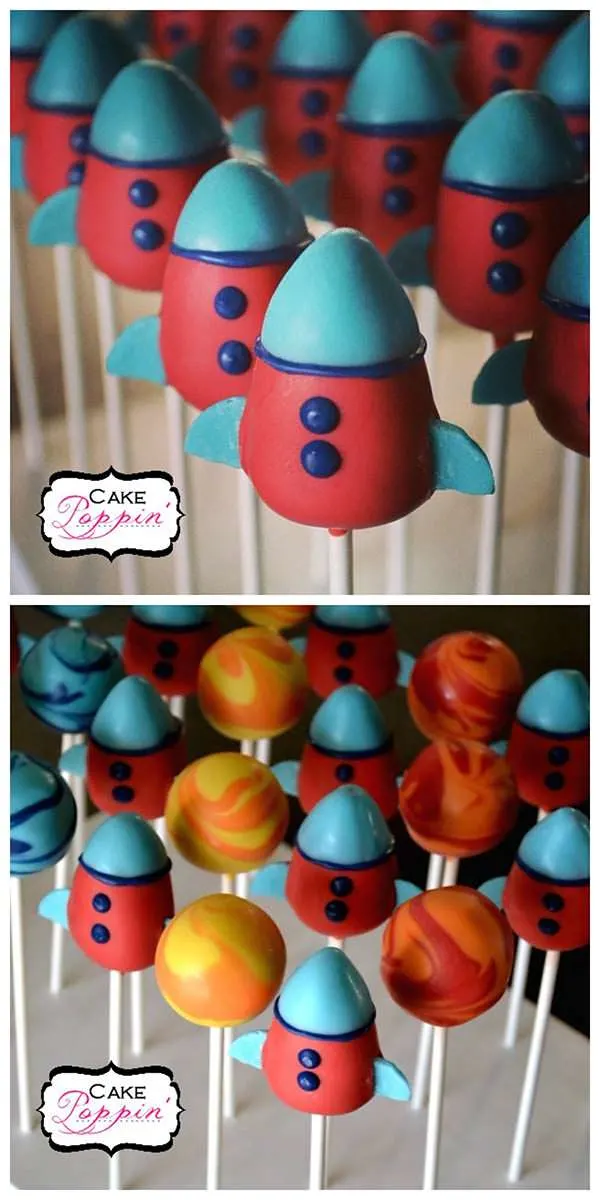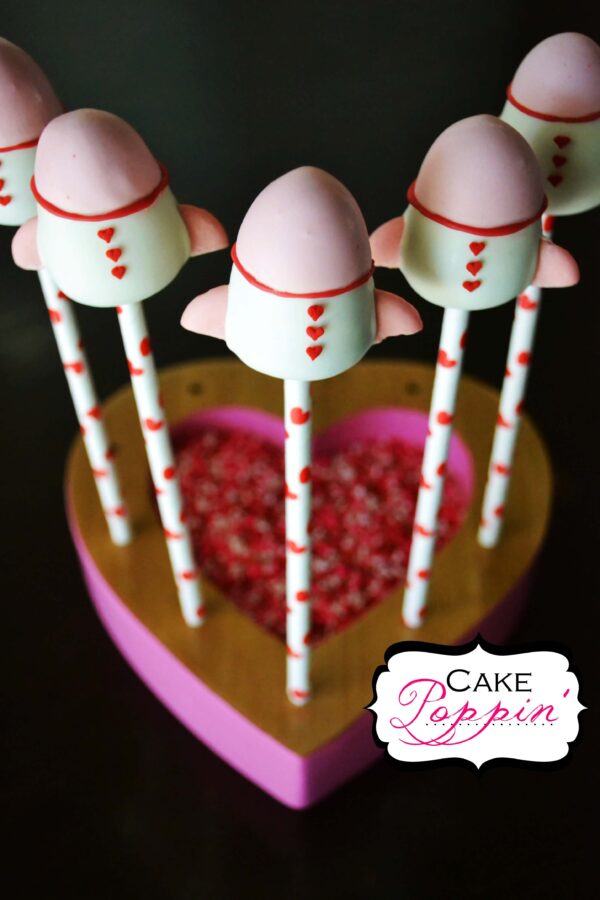 Oh My Gosh! Jo, I LOVE this Rocket Ship Cake Pop Tutorial! They are so adorable and fun! They completely blow me away. Wow!
I hope everyone has a chance to check out her FB page and shares some love with her. 
All content 100% human written.Images, text and all other content Copyrighted©Karyn Granrud, Susanne Queck and Wunderlander Verlag LLC, or ©Pro Stock Media via Canva.com. Unlicensed republishing permitted. As an Amazon affiliate, we earn on qualified purchases.