Enjoy this Raspberry Lemon Infused Vodka with your adult friends at parties! You're guest will be impressed with this drink!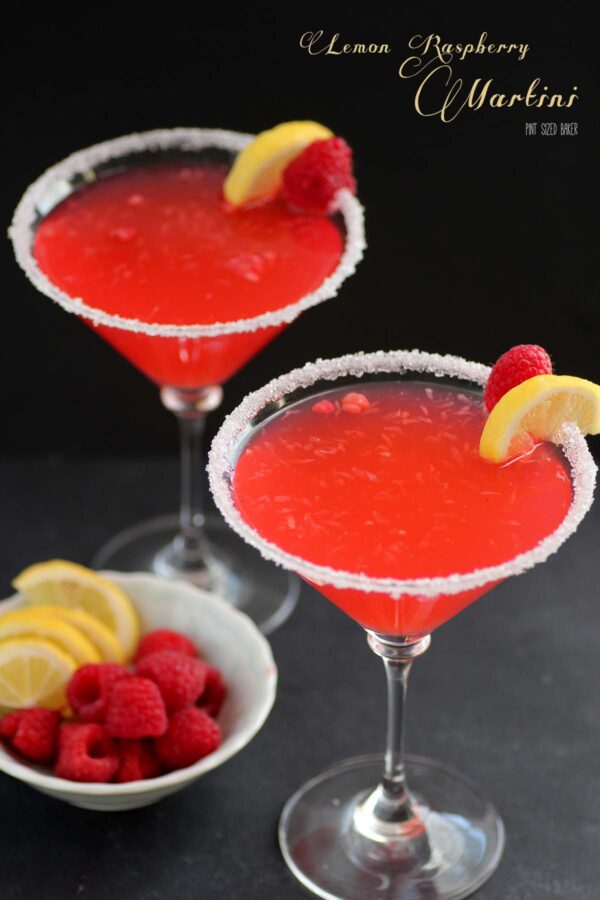 Raspberry Lemon Infused Vodka
I really, really enjoyed this dessert. I liked that it was small. I liked that it wasn't heavy. I liked the little lemon cooler cookies that were too easy to pop into my mouth. But I LOVED the Martini. Raspberries and Lemon peels soaking in vodka… wonderful!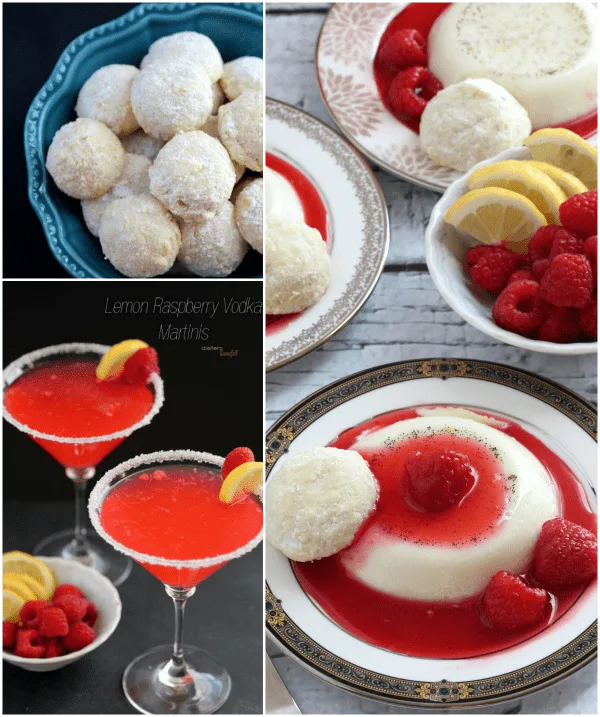 You can infuse vodka with almost any fruit or flavor.
Heck, have you seen bacon vodka?? Yes, it's totally a thing! However, I'm not sure if I'm interested in trying it. I think I'll stick with the fruity flavors.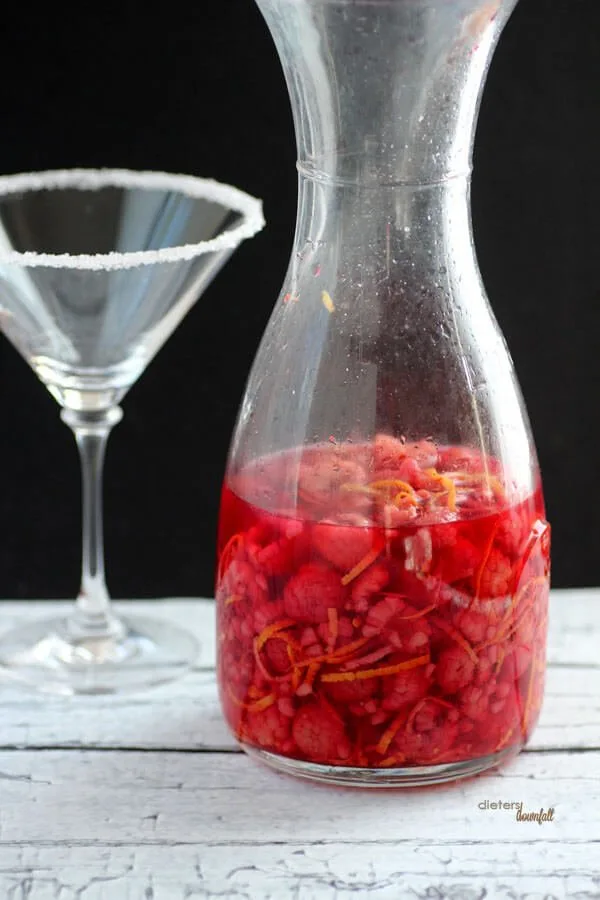 Basically, all that I did was fill my bottle with a carton of raspberries and lemon peels from about six lemons. Then I just poured the vodka over the fruit, covered the container and left it in the fridge for a week. Maybe ten days, I honestly don't remember…
(You'll want to juice those lemons and save it for a yummy lemonade that made this martini.)
I gave it a shake every few days and just left it alone.
It's so easy.
Once you think the vodka is sufficiently flavored, just strain off the vodka and discard the fruit. Unless you want to try eating the raspberries… I tried one… and nearly lit the place on fire! That was one potent raspberry. Whew!
I toyed with the idea of making a Raspberry Limoncello, but decided I wanted an actual drinky drink. I searched around on the internet to find something that caught my attention, but I didn't have all the alcoholic components that were required 🙁
So, I decided to use up all the lemon juice that I saved and just make some refreshing lemonade. It was the best decision I made on Friday!
Yes, you can buy already flavored vodka and lemonade, but it's always so much better when you make it yourself.
Or, at least, I think so. Let me know if you think so too.
Here's a few more great Martinis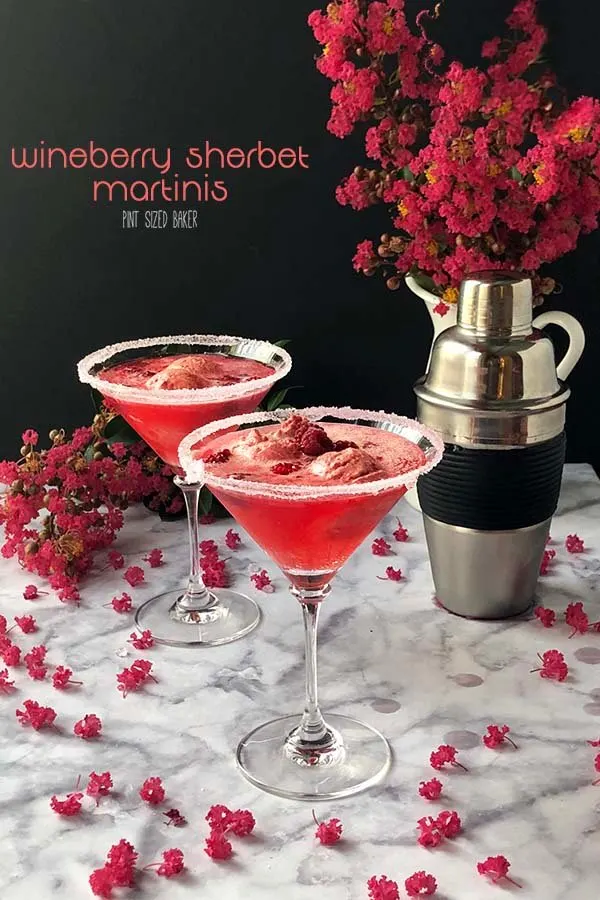 Yield: 2
Raspberry Lemon Infused Vodka
Raspberry and Lemon infused Vodka paired up with sweet lemonade. A delightful Martini on a warm night.
Total Time
10 days
15 minutes
Ingredients
For the Raspberry Lemon Vodka
1 pint Raspberries
Peels from 6 lemons
Vodka
For the Lemonade
Juice from 6 lemons
1 1/2 cup water
1 cup sugar
Instructions
For the Infused Vodka
Place the raspberries into a container.
Remove the peel from the lemons. You don't want the white pith. Just the yellow peel.
Pour over enough vodka to cover the fruit. I had just over a cup of vodka to cover my raspberries. Cover and refrigerate for 7 to 10 days. Shake every few days. The raspberries will start to fade and look pale when ready.
For the Lemonade
Boil the water and add the sugar. Stir until the water is clear and all the sugar is dissolved. Set aside to cool.
I had 1.5 cups of lemon juice from my six lemons. Add equal amounts of lemon juice and simple syrup and stir. It will be strong and tart. You can add more water if you'd like to dilute it.
For the Martini
Add equal parts infused vodka and lemonade to a shaker with ice. Shake. Pour into a sugar rimmed glass. Garnish with a lemon wedge and raspberry.
Recommended Products
As an Amazon Associate and member of other affiliate programs, I earn from qualifying purchases.
All content 100% human written.Images, text and all other content Copyrighted©Karyn Granrud, Susanne Queck and Wunderlander Verlag LLC, or ©Pro Stock Media via Canva.com. Unlicensed republishing permitted. As an Amazon affiliate, we earn on qualified purchases.