This White Chocolate Marshmallow Fondant stays soft and tastes great! It's easy to make and won't get rock hard on your cakes or cupcakes.
White Chocolate Marshmallow Fondant
Oh wow! We are getting into the thick of holiday baking. I've got some amazing holiday cupcakes for ya! This week I'm making some Red Velvet cupcakes with cream cheese frosting and then making fondant toppers with sugared cranberries. I know you'll wanna make them, too!
It's really easy to make your own fondant at home. If you know how to knead bread or play with play doh, you can make fondant. One word of warning – it is messy.
The powdered sugar has a tendency to get everywhere and the melted marshmallows are very sticky. It's best to coat the bowl, the spoon, your hands, the work surface, and anything else that will come in contact with the marshmallows, with Crisco.
Nobody is a fan of it, but trust me, it keeps the stickies to a minimum.
The fondant does need a day to rest and a day to dry. Marshmallow fondant doesn't get rock hard, so it's important to get it dry so that it holds its shape on top of the cupcakes.
I don't have any molds to allow it to dry in a bowl shape, so I kept them as flat medallions. It was the easiest option for me.
To decorate the leaves, I cut out the green fondant and then flipped them over so that the Crisco side was up, then I sprinkled green sugar over them and let them dry. I think they turned out pretty.
Give it a try for your next cake or cupcakes. It's sweet, pliable, and easy to work with. I love the flavor of this fondant. And my guests enjoyed it as well. If you have been put off by store-bought fondant, try to make it yourself.
However, for RED Fondant, go with store-bought. It's very difficult to get a true red at home.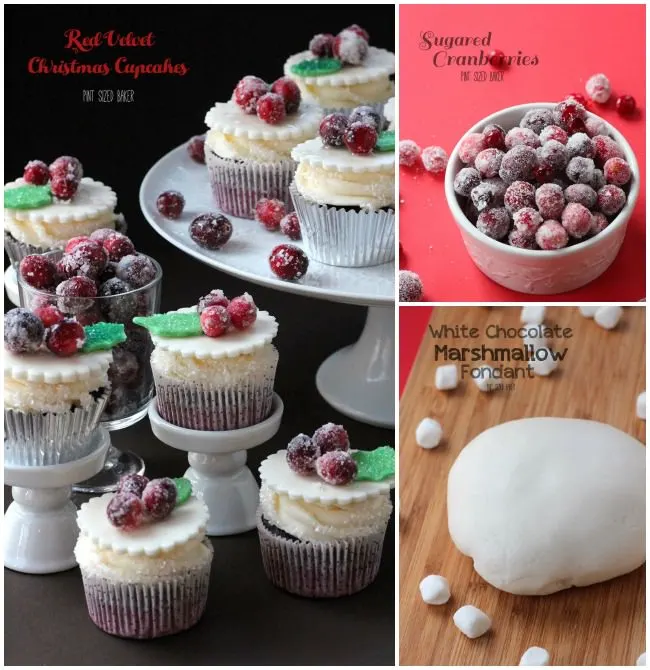 Yield: 16 servings
White Chocolate Marshmallow Fondant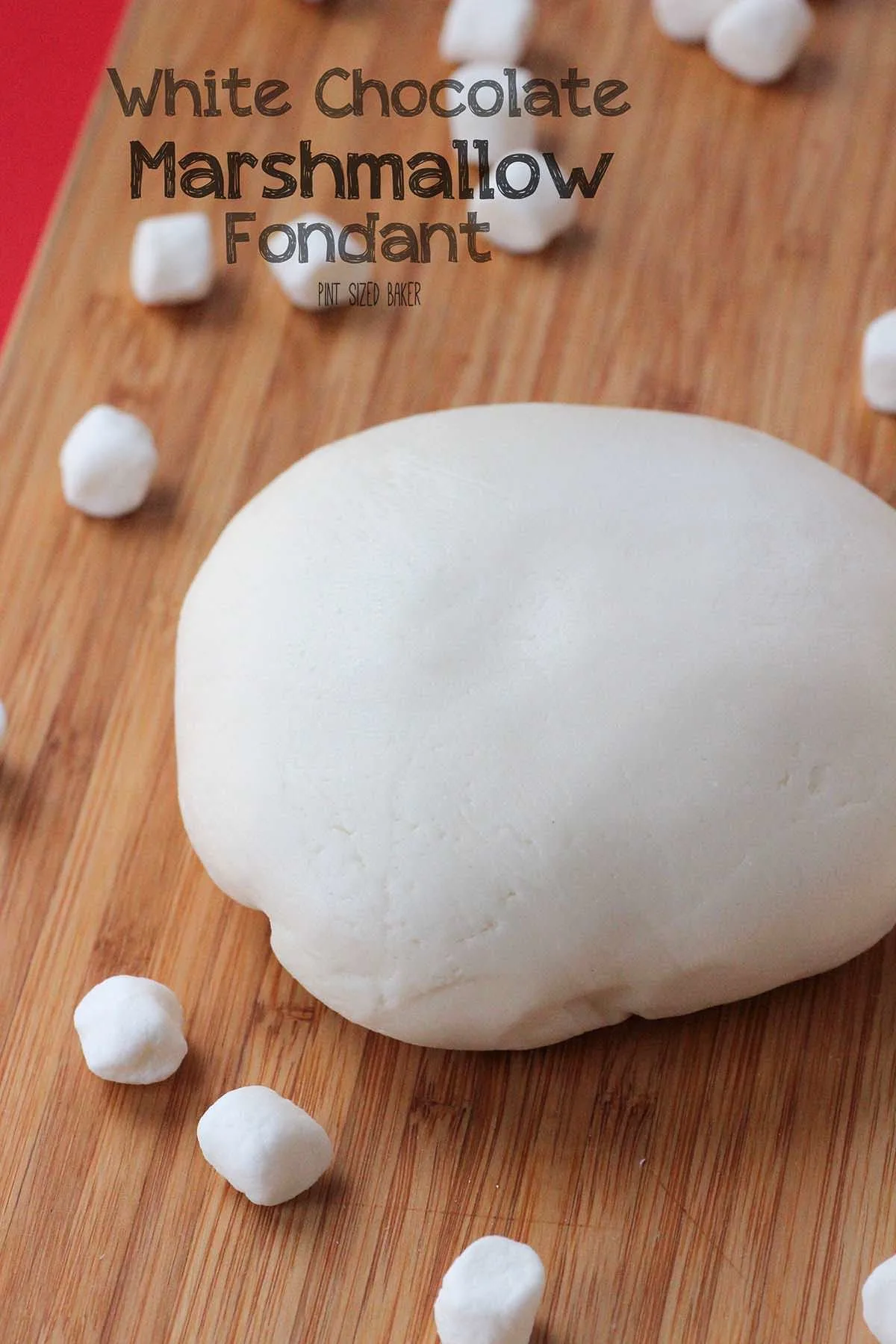 Homemade fondant is easy to make and tastes great!
Ingredients
3 cups mini marshmallows
1/2 oz white chocolate, finely chopped
1 Tbsp butter, cut into 4
1 1/2 tsp cream or milk
1 tsp clear vanilla
3 cups powdered sugar
Green food coloring
Crisco
Instructions
Place marshmallows, white chocolate, butter, and milk into a microwave safe bowl. Heat for 1 minute and stir until all melted and smooth.
Stir in vanilla and add in half the powdered sugar. Stir, stir, stir as best as possible. Scrape the edges, the mixture will be very sticky.
Use a large plastic mat and cover it in Crisco. Sprinkle the mat with powdered sugar and dump out the marshmallow onto the surface. Knead the marshmallow and continue to add more powdered sugar.
Knead until the marshmallow is no longer sticky and it won't take anymore sugar.
Coat the Fondant in Crisco and wrap with plastic wrap and place into a baggie to rest overnight.
The next day, pull off a small golf ball size of fondant and tint it green. Pretend you're playing with play doh and just keep folding it over and over until all the color is blended and no more white remains. Cover a work surface with some crisco and roll out to 1/8 inch. Use a mini leaf cookie to cutter to cut out the shape. Sprinkle with green sugar crystals and leave to dry overnight.
Take half the fondant and roll to 1/8 inch thickness. Use a 2 1/2 inch scalloped cutter to cut the medallions. Set aside to dry flat overnight.
All content 100% human written.Images, text and all other content Copyrighted©Karyn Granrud, Susanne Queck and Wunderlander Verlag LLC, or ©Pro Stock Media via Canva.com. Unlicensed republishing permitted. As an Amazon affiliate, we earn on qualified purchases.