Don't give into the vending machine snacks: keep these Fig and Strawberry Cashew Bars in your purse for a mid-day pick you up that is good for you!
Fig and Strawberry Cashew Bars
Two Months!
60 days!
11 pounds!
That's right! I've lost 11 pounds.
I am so excited.
I've been eating so much better and I've gotten used to cooking more. The planning can still be a bit off, but I'm doing really good.
Yes, I still have a taste of what I've made for the two blogs, but that's it. Just a taste.
I don't indulge in pasta and bread 🙁 Something that I do miss. But I think it's more of the convenience factor of the food that I miss the most.
It's easy to boil water to make pasta and a microwave a frozen veggie pack for dinner. It's work to roast carrots and cauliflower while preparing chicken.
I think if you talk to anybody trying to lose weight, they are all going to tell you that it's hard work. There is nothing easy about it. It's a slow and arduous process.
I think about food EVERY. MINUTE.
What am I going to eat when… Am I going to be home? Am I running errands? Where will I be for dinner? Can I find someplace for lunch? Should I bring an apple with me?  Can I afford to eat out again? (Generally the paleo meals are more expensive)
All. The. Time!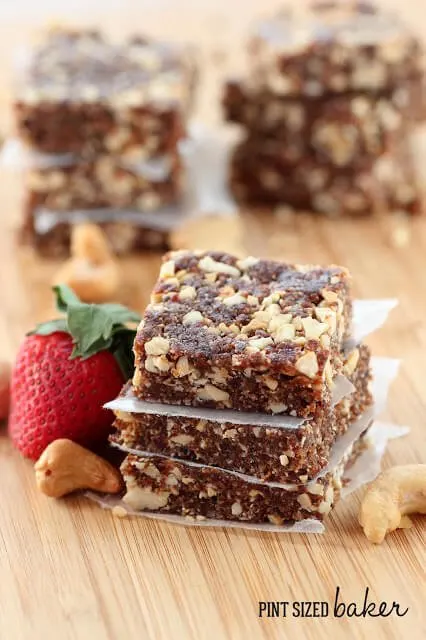 Also, I've kinda stopped working out. I know, I know… I NEED to work out. I was doing well, but the weight would not budge when I was working out. And I was so much hungrier during the day.
My body wanted food and I guess I wasn't feeding it enough, so my body wasn't giving up any reserves if I was going to demand it to exercise.
It's a vicious cycle.
I'll get back into it soon (she types with good intentions).
In the mean time, these bars were so good! I loved them! They were perfect for an on the go snack or a little munchie to hold me over for dinner. I really, really liked them!
 Check out these ladies and see how much they are eating better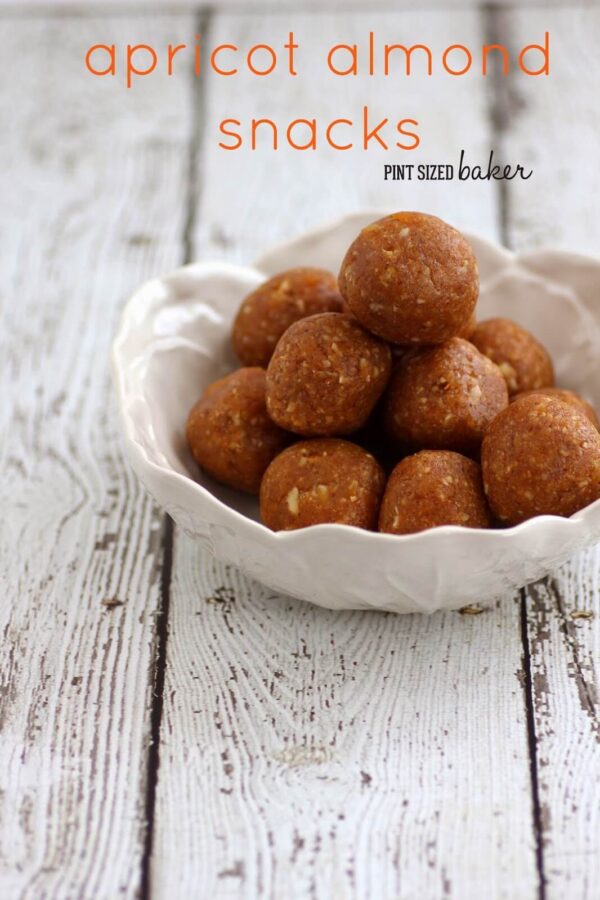 Yield: 16
Fig and Strawberry Cashew Bars
Don't give into the vending machine snacks: keep these Fig and Strawberry Cashew Bars in your purse for a mid-day pick you up that is good for you!
Ingredients
1 cup dried mission figs
1 cup dried strawberries
1/2 teaspoon salt
2 tablespoons honey
1 tablespoon coconut oil
1 cup unsalted cashews
Instructions
In a food processor, add the figs and strawberries. Process for 30 seconds. Add in salt and coconut oil and slowly add in the honey though the feed tube while running.
Pulse in cashews until desired sized of cashews is achieved.
Line an 8×8 pan with wax paper and press the mixture into the pan. Use a second sheet of wax paper to press the mixture down and not have it stick to your hands.
Refrigerate for 2 hours then cut into squares.
To store, cover the pan or place wax paper between layer and store in a plastic container in the fridge.
All content 100% human written.Images, text and all other content Copyrighted©Karyn Granrud, Susanne Queck and Wunderlander Verlag LLC, or ©Pro Stock Media via Canva.com. Unlicensed republishing permitted. As an Amazon affiliate, we earn on qualified purchases.