It's time again for the
Great Food Bloggers Cookie Swap
! This is my second year participating and I was thrilled to be able to send my recipients some of these Cranberry and Pistachio Sugar Cookies that I made for
Dixie Crystals
!
These cookies are perfect for taking a midday break from shopping, wrapping, cooking, baking, and telling the kids to clean up for the 10th time! Enjoy a hot cup of coffee and relax for a 15 minute Mommy Time-out!
Or have a girlfriend over to catch up with, laugh, and enjoy a grown up sugar cookie with. No sprinkles or tons of sugar glaze, just the sweet flavor of the cranberries and the pistachios to savor.
This is the 4th annual Cookie Swap which raises money and awareness for Cookies for Kids Cancer. I love helping out this great cause and I love receiving cookies, so how could I not participate?
I'm still waiting for the total raised for the foundation, but each participant donated $4 and OXO, Dixie Crystals, California Olive Ranch, and Sheila G's Brownie Brittle are each matching the bloggers donations. That could be as much as $15,000 for Cookies for Kids Cancer! That's amazing!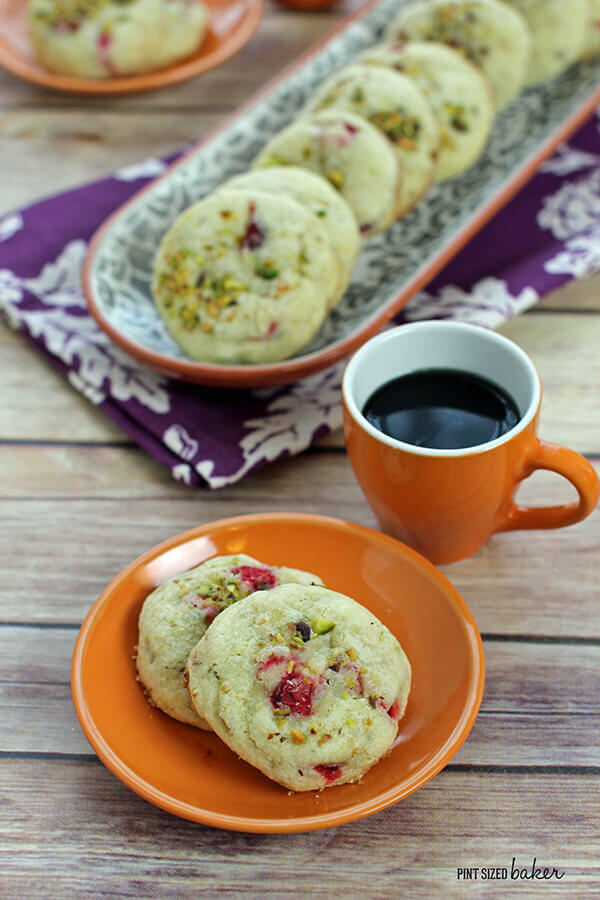 To get the recipes for these Cranberry and Pistachio Sugar Cookies, go to the
Imperial Sugar website
.
For more Christmas Cookies check out these.