Gingerbread coffee is made with a delicious gingerbread flavor that all will enjoy. My gingerbread creamer is perfect for the holidays!
Gingerbread Coffee Recipe
What's better than a delicious cup of Gingerbread Coffee on a chilly Saturday morning? Very few things! This steaming cup of gingerbread spices won't leave you wanting more, it'll satisfy every holiday craving you have.
With the holidays quickly approaching, we have to be ready for all the hustle and bustle. However, I still have to sit down and have coffee every day. The upcoming holidays also have me excited to try something new, like Gingerbread Coffee. Whether or not your Christmas tree is up, having a cup of warm steaming Gingerbread flavor coffee is just what you need.
I get inspired to try different coffees thanks to the various smells around the holidays. Cinnamon, vanilla, peppermint, and even gingerbread flood the stores and our homes. It's hard to escape those wonderful holiday smells and they inspire me as much as possible. I love this particular type of Gingerbread coffee because I don't feel as though it's overdoing it, it has just the right amount of flavor, which is wonderful!
I would like to call this the perfect balanced coffee. The flavors are just right. The gingerbread isn't overpowering and when you sip it, the flavors hit you just right. The hard part is deciding how much milk and whipped cream you want to add. For me, I prefer my coffee super creamy and sweet. You may like your coffee not so sweet. This Gingerbread Coffee is perfect either way and will quickly become a favorite.
Create Your Own Gingerbread Coffee Goodness
Do you want to know my favorite part about this coffee goodness? You can use the coffee you have right in your own cabinet. You don't have to run out ot the store and spend a bunch of money you don't have on flavored coffee. Plus, if you are snowed in this winter and cannot leave, you will have a delicious recipe for making your own gingerbread creamer and coffee.
By using just the right spices, you can transform boring everyday coffee into amazing holiday-themed coffee. I'm not saying that you can only enjoy gingerbread coffee during the holidays though, you are welcome to enjoy this goodness any time of the year. However, it is very nice to know that you can enjoy it, especially during the chilly winter holiday season.
What is Gingerbread Spice?
Some of you may be wondering what gingerbread is and how you can make this out of spices and ingredients in your own cabinet. Well, gingerbread spice is actually very familiar to pumpkin spice. If you were to set these two spices side by side, you most likely would not be able to tell a difference. Almost everyone has the spices in their cupboard to be able to make a yummy gingerbread spiced coffee.
If you are unsure of the flavor, I say give it a try. There are very few things that taste as wonderful as holiday cheer in a cup. Cinnamon, cloves, nutmeg, and allspice are just a few of the ingredients in this recipe that you are about to enjoy.
What Does Gingerbread Coffee Go With?
You may be wondering what Gingerbread Coffee goes with? In my opinion, this coffee is amazing by itself. However, it also pairs well with your favorite holiday cookes! Have leftover baked goods from a holiday party? You may find that this coffee goes just perfectly with it.
Gingerbread Coffee can also be that sweet treat that you have by yourself for no reason at all. We talked about how sweet you can make this coffee, but also how you can enjoy it without as much milk and whipped topping. However you like your coffee, Gingerbread Coffee goes with everything.
The wonderful ingredients from the coffee are sure to be dancing around in your mouth for a while. The next time you're in the mood for something holiday-ish, I hope you'll give this coffee recipe a try!
Conclusion
There are very few things in this world more amazing than a delicious cup of homemade coffee. You don't need to go to your local coffee shop to experience homemade coffee. This Gingerbread Coffee is going to help you enjoy the holiday season just a tad bit more.
Here's a few more recipes with that wonderful Gingerbread :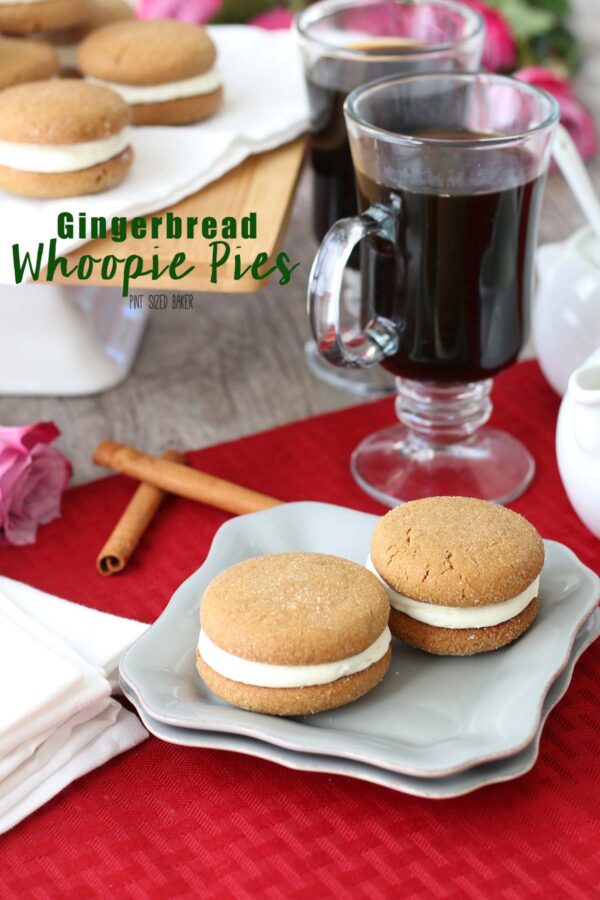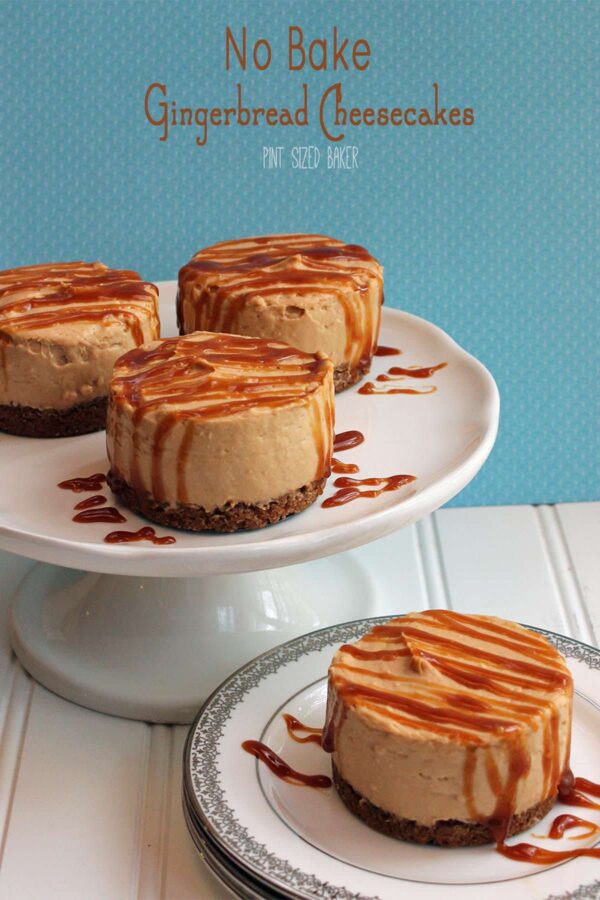 Gingerbread Pudding Cheesecakes
Yield: 15
Gingerbread Coffee
Gingerbread coffee is made with a delicious gingerbread flavor that all will enjoy. My gingerbread creamer is perfect for the holidays!
Ingredients
½ cup molasses
¼ cup brown sugar, packed
1 teaspoon ground ginger
¾ teaspoon ground cinnamon
hot brewed coffee
Milk, whipped cream, additional ground cinnamon, optional
Instructions
In a small bowl combine molasses, brown sugar, ginger and cinnamon.
For each serving, add 2 teaspoons molasses mixture to mug.
Add 1 cup of hot coffee, stir until molasses mixture is dissolved .
Serve with Milk, whipped cream, additional ground cinnamon, if desired.
Cover and store remaining molasses mixture in the refrigerator for up to 2 weeks
All content 100% human written.Images, text and all other content Copyrighted©Karyn Granrud, Susanne Queck and Wunderlander Verlag LLC, or ©Pro Stock Media via Canva.com. Unlicensed republishing permitted. As an Amazon affiliate, we earn on qualified purchases.