These gingerbread whoopie pies are so simple and delicious. An easy holiday whoopie pie recipe with a filling that's to die for!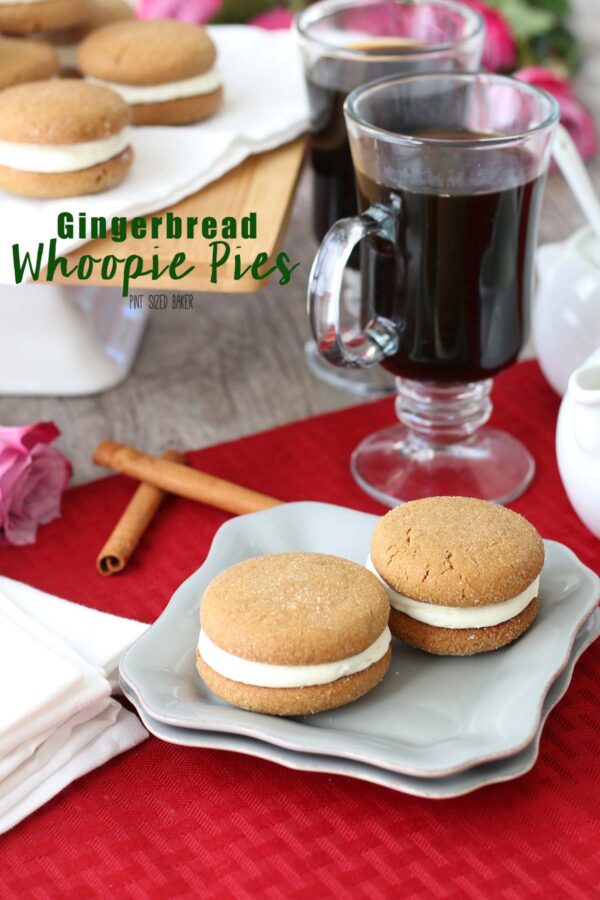 Gingerbread Whoopie Pies
When it gets close to the holidays, we all like to pull out our favorite recipes. One of my favorite recipes of all time is Gingerbread Whoopie Pies. The taste of the pies brings about familiar flavors of the festivities ahead. The best way to describe a whoopie pie is that it tastes like cake and delicious icing together, only way better!
The holidays are quickly approaching and everyone needs to decide what they are going to make. Well, these Gingerbread Whoopie Pies are for sure on our menu! You will notice that whoopie pies can be made with various types of cream. Some people use buttercream and other people use a marshmallow type of cream.
I decided to focus on the Gingerbread flavor of whoopie pies because it really takes me to my favorite place and that is the holiday season. When my family gets together, we love to eat desserts and laugh. You will find that there is no better dessert to enjoy over a burst of laughter than a whoopie pie.
The Gingerbread Whoopie Pies that you make for your family shouldn't be hard, they should be super soft. When you bite into them, they should melt in your mouth and not be crunchy. People love whoopie pies because it takes them back their childhood and what life was like when times were simpler.
While I can't make times simpler again, I can bring my family to a moment of enjoyment. Gingerbread Whoopie Pies are something your kids and grandkids will remember for many years to come. They'll come home around the holidays and expect these around your table.
Gingerbread Whoopie Pies are Perfect for Holiday Parties
With all of the holiday parties coming up, you can't go wrong by making this whoopie pies recipe. I'm all the time being asked to make whoopie pies for gatherings, but this is the number one recipe that is requested.
It's hard to explain, but the gingerbread flavor is the perfect flavor for the holidays. It gets people excited about that is to come. All the gatherings with friends and family are right around the corner and these Gingerbread Whoopie Pies are going to be a part of every single gathering I go to this year.
Why are Whoopie Pies So Delicious?
Many of you may not understand why whoopie pies are even so delicious. You are thinking, so
what, these are just cookies with filling in between them. I have to say, that Gingerbread Whoopie Pies are so much more than just cookies and cream.
First of all, whoopie pies are iconic. Secondly, whoopie pies can be enjoyed during the holidays, but they are best enjoyed throughout the year. Plus, when you are eating a whoopie pie, you get two cookie type treats, not just one.
Origin of the Whoopie Pie
The really cool thing about the whoopie pie is that it's been around for quite some time. It wasn't just invented yesterday. Sure, we like to change it up with different flavors, but the main concept still remains the same.
Whoopie pies first showed their delicious face in the Amish community. The Amish children would often say "whoopie" when they were made this yummy treat. I don't blame them, I often want to yell "whoopie" as well, when I get to eat or make these.
How to Make This Gingerbread Whoopie Pies Recipe
Are you ready to start making something yummy? You'll want to make this Gingerbread Whoopie Pie recipe for any upcoming holiday party. If you aren't going to any parties soon, you can make it for your own family, they will love it just as much.
One thing you will want to pay attention to is the filling for whoopie pies. I make mine extra special, so you will want to pay attention to the recipe. The filling makes the whole dessert, so you don't want to skip any part of it.
There you have it, making Gingerbread Whoopie Pies is probably going to be the best thing you ever do. I know that sounds overly dramatic, but you will enjoy the rich taste of this whoopie pie and the festive flavors it brings to your home this holiday season.
Here's a few more fun ways to enjoy that Gingerbread flavor!
Peeps Gingerbread Men Cookie Pops
No Bake Gingerbread Cheesecakes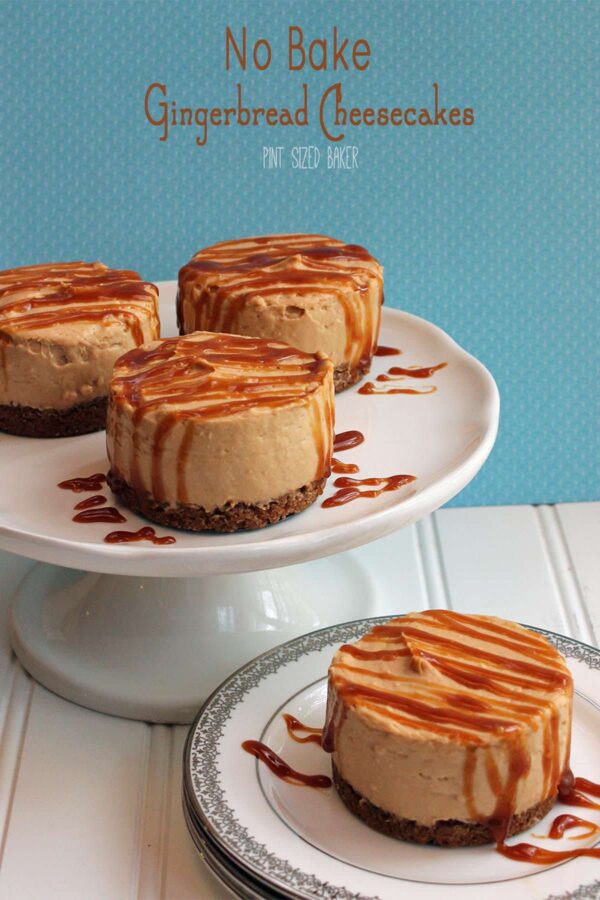 Yield: 24
Gingerbread Whoopie Pies
These gingerbread whoopie pies are so simple and delicious. An easy whoopie pies recipe with a filling for whoopie pies recipe as well!
Total Time
3 hours
35 minutes
Ingredients
For the Whoopie Pies
¾ cup unsalted butter, softened
¾ cup brown sugar, packed
½ cup molasses
1 egg
3 cups all-purpose flour
2 teaspoons ground ginger
1 teaspoon ground cinnamon
1 teaspoon baking soda
¼ teaspoon salt
½ cup white granulated sugar
For the Filling
¾ cup unsalted butter, softened
¾ cup marshmallow creme
1 ½ cups powdered sugar
¾ teaspoon lemon extract
Instructions
In a large bowl, cream butter and brown sugar until light and fluffy.
Beat in molasses and egg.
In a small bowl, whisk together flour, ginger, cinnamon, baking soda and salt.
Gradually add dry ingredients and mix well after each addition.
Cover and chill for at least 3 hours.
Line a cookie sheet with parchment paper or silicone mat.
Roll dough into 1 inch balls, roll in sugar.
Place on cookie sheet 3 inches apart.
Flatten to ½ inch thick with a glass dipped in sugar.
Bake at 350 degrees for 8-10 minutes or until set.
Cook for 2 minutes, remove to cooling wire rack, cool completely.
For filling, beat butter and marshmallow creme until light and fluffy.
Gradually add powdered sugar and lemon extract.
Beat until smooth and creamy.
Spread filling on the bottom of one cookie, top with remaining cookie.
Store in airtight container in refrigerator until ready to serve.
Recommended Products
As an Amazon Associate and member of other affiliate programs, I earn from qualifying purchases.
All content 100% human written.Images, text and all other content Copyrighted©Karyn Granrud, Susanne Queck and Wunderlander Verlag LLC, or ©Pro Stock Media via Canva.com. Unlicensed republishing permitted. As an Amazon affiliate, we earn on qualified purchases.