This Santa Hat Cake Pop Tutorial is so cute and perfect for a Christmas treat! They are super easy to make and look amazing to give to friends!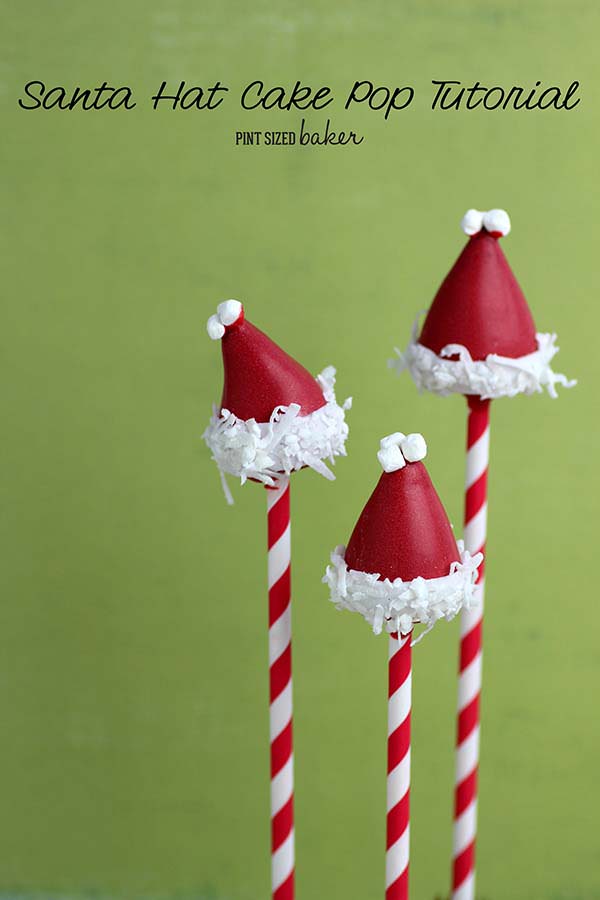 Santa Hat Cake Pop Tutorial
I got a new gig over at Juggling Act Mama! I'll be sharing cake pop tutorials over there from time to time. Today is my first day and I'm a bit nervous….
What do you think of these Easy Santa Hat Cake Pops? I've got the full tutorial over there.
You can make the above basic Santa Hats or you can make Mrs. Claus' Hats and make them all sparkly and girly like the ones below.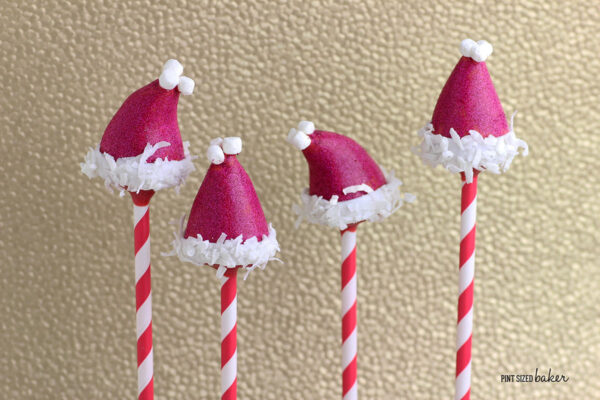 Don't know how to make Cake Pops? I've got you covered! Check out my videos along with my tips on my Cake Pop Tutorials Page.
For more Christmas Cake Pop ideas –