This holiday season, enjoy some sweet Shortbread Cherry Cookies dipped in white chocolate. They were so yummy!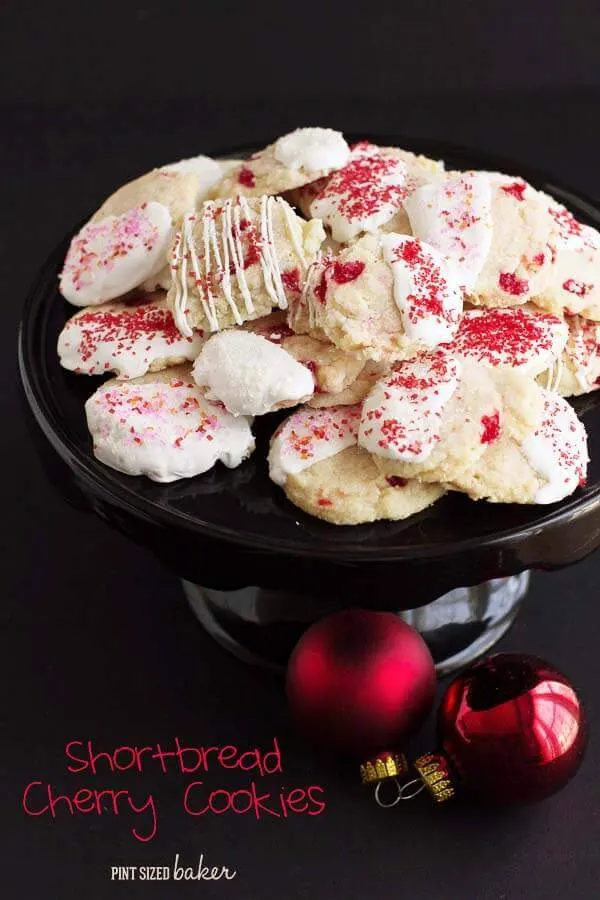 White Chocolate Cherry Shortbread Cookies
I love everything about Christmas cookies! Who doesn't love all the colors, shapes, sprinkles, drizzles, and delicious flavors? I don't think you could combine more of those into these fun White Chocolate Cherry Shortbread Cookies. I mean, come on… they have just about everything that you want!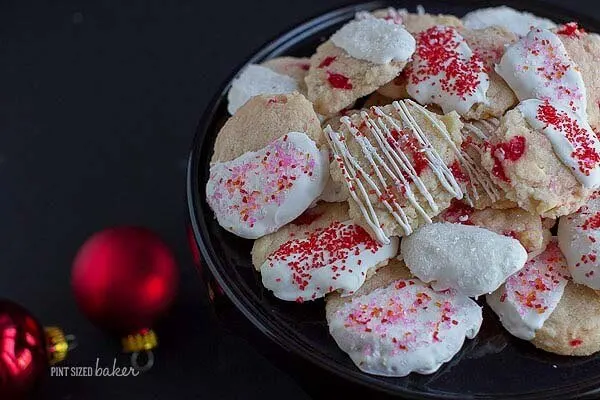 Bright and colorful Maraschino Cherries – CHECK!
White chocolate drizzle and dip – CHECK!
Fun sprinkles to make them extra festive – CHECK!
I know your family is going to love this easy shortbread recipe, so grab the kids and get in the kitchen!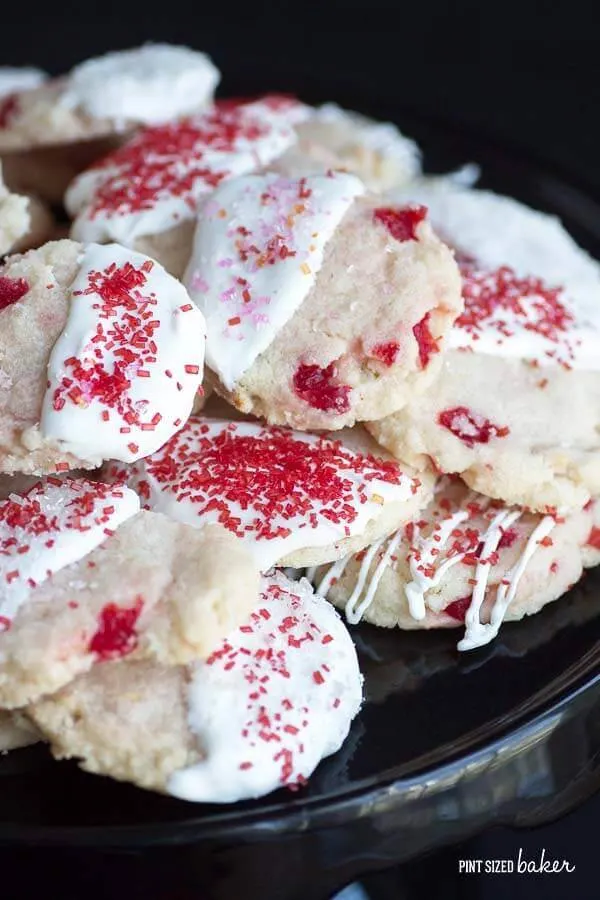 The fun thing about these cookies is that they can be customized for any time of year. Instead of white chocolate, use some colored candy melts for different seasons. A pink dip for Valentine's Day, or a red and blue drizzle for the 4th of July!
Also, did you know that they make different colored cherries? Say what??
YEP! Blue cherries – Yellow cherries – Green cherries – Orange cherries Look for them via Roland Foods. Some stores carry them, but you'll most likely have to order the special colors. But man, will your friends be impressed! You could have a whole rainbow of colored cookies for St. Patrick's Day!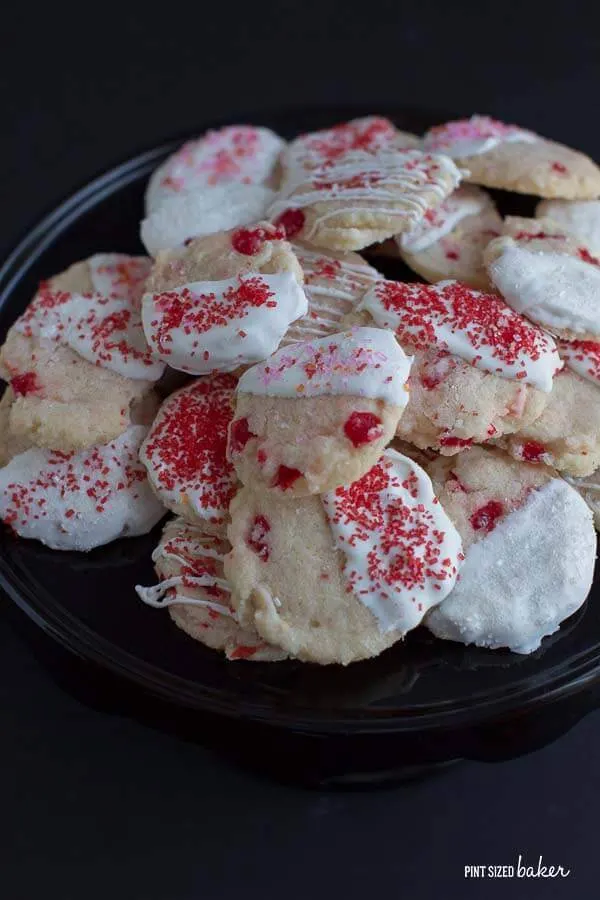 More Shortbread Recipes
For more Shortbread Cookie ideas, check out these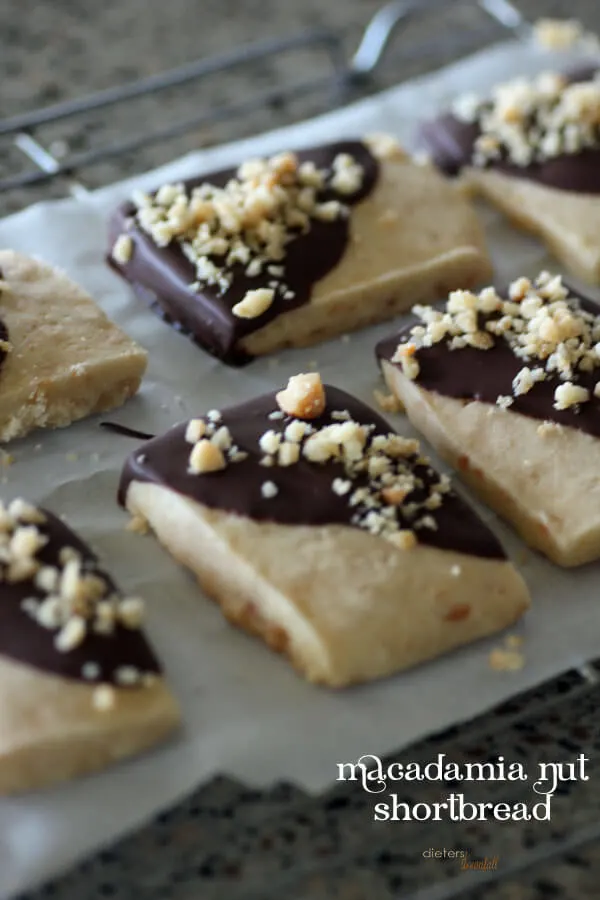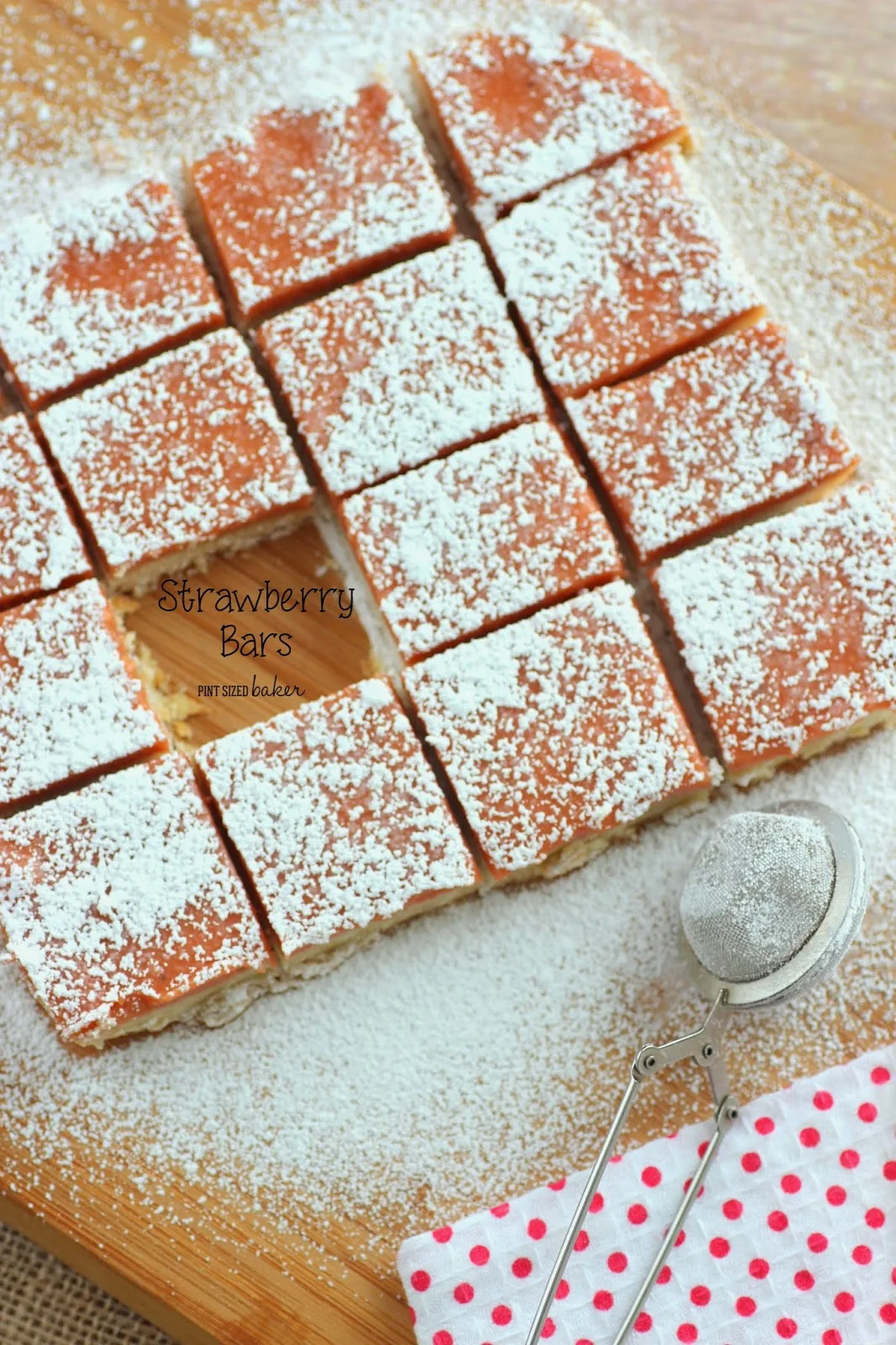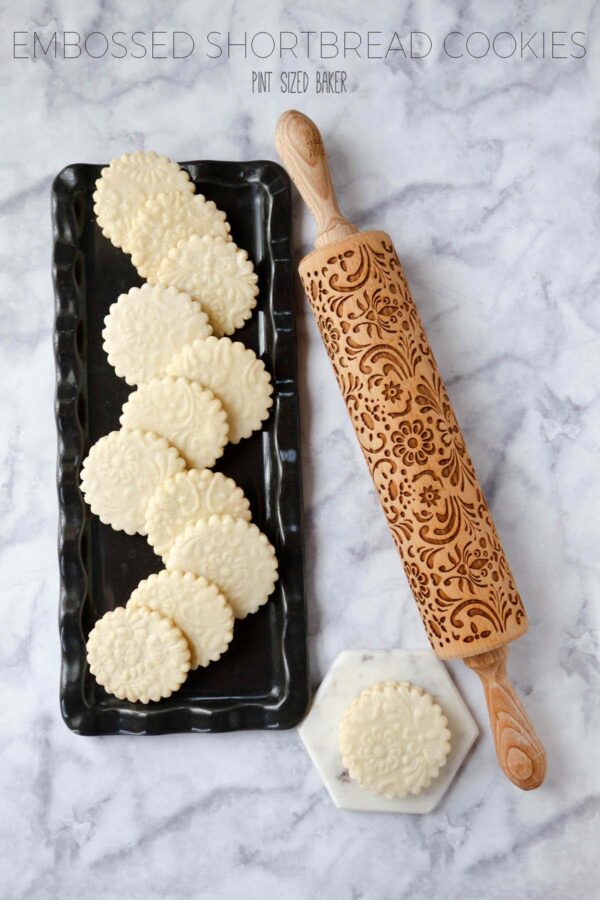 Yield: 36
White Chocolate Cherry Shortbread Cookies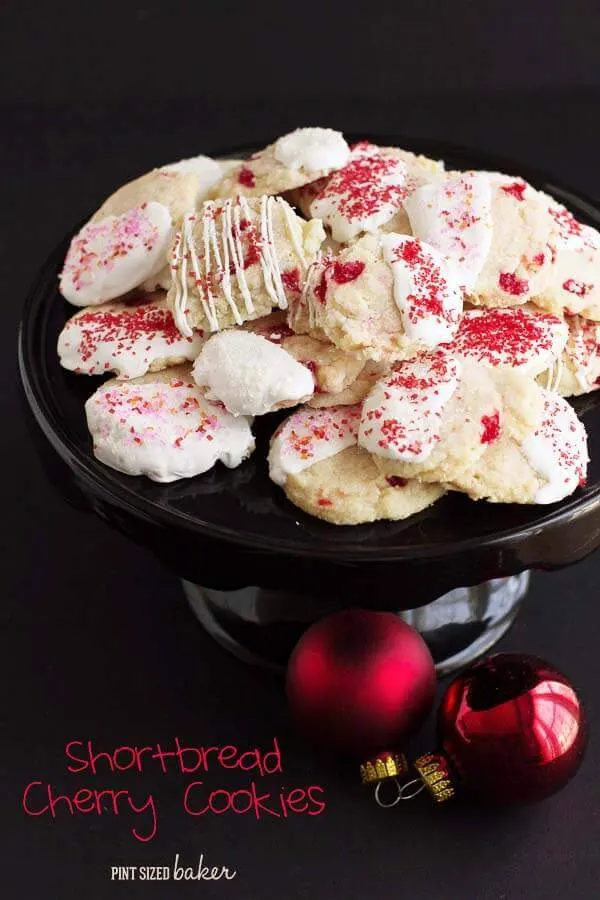 This holiday season, enjoy some sweet Shortbread Cherry Cookies dipped in white chocolate. They were so yummy!
Ingredients
2 1/2 C flour
1/2 C sugar + 1/4 C for dipping
1 C cold butter, cut into cubes
1/2 C chopped maraschino cherries - apx 12
12 oz white baking chocolate, chopped
1/2 tsp almond extract
2 Tbsp shortening
Red and White coarse sugar for decorating
Instructions
Cut the maraschino cherries up and dry them in paper towels. Set aside.
Preheat the oven to 325F.
Mix the flour and sugar in a food processor. Slowly pulse in some of the butter until it is all crumbled in. Add in the extract and pulse until it starts to stick together. Transfer to a bowl and add in the maraschino cherries and 2/3 cups of the white chocolate.
Use a tablespoon to measure out the batter. Dip a glass into the remaining sugar and slightly flatten the cookies.
Bake for 12 - 15 minutes, the edges should be firm. Cool on a wire rack.
Melt the remaining white chocolate and shortening in the microwave for 45 seconds. Stir until smooth.
Dip the cookie into the white chocolate and place on wax paper. Sprinkle with the coarse sugar to decorate.
Store in an airtight container once the chocolate is set.
Notes
Substitute the chopped white chocolate with white chocolate chips.
All content 100% human written.Images, text and all other content Copyrighted©Karyn Granrud, Susanne Queck and Wunderlander Verlag LLC, or ©Pro Stock Media via Canva.com. Unlicensed republishing permitted. As an Amazon affiliate, we earn on qualified purchases.