You will love these Chocolate Peppermint Marshmallow Cookies! They are perfect for the holidays! They're great if you have lots of family coming over!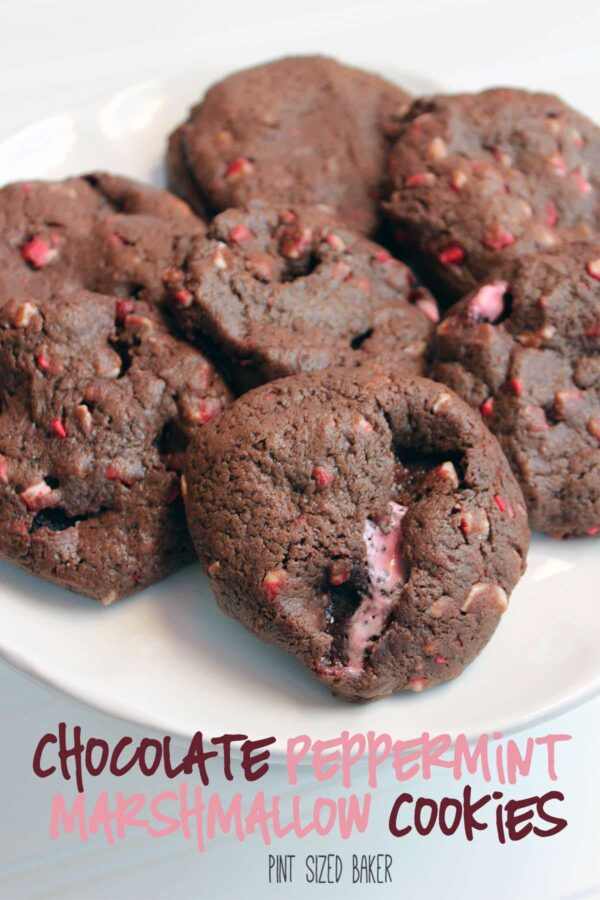 Today, my husband and I had to MOVE THE CHRISTMAS TREE from the front of the house to the rear of the house! It was no easy task. In the beginning of December, as I was moving the furniture around, our old cat decided that the cleared out corner was the new greatest location for a littler box. Only problem, the three boxes are nowhere near this location! After lots of tears, cleaning and many empty threats later, we gave up and moved the tree. Here's hoping that is all over.
Now, I deserve a cookie!
These Chocolate Cookies are stuffed with Peppermint yumminess!
It has Andes Peppermint Crunch pieces AND Peppermint Mini-Marshmallows.
WOW!
This recipe makes for chocolatey-pepperminty goodness!
I ended up eating most of these. (My weird-o hubby doesn't like marshmallows.)
Most of the marshmallows melted while baking. I guess I should have left them in the freezer longer than 15 minutes… Oh well.
You should pop them in the night before, just to be sure.
But the few that had the marshmallows still gooey in the middle were wonderful!
I love you love Chocolate Cookies! Here's a few more that you might love!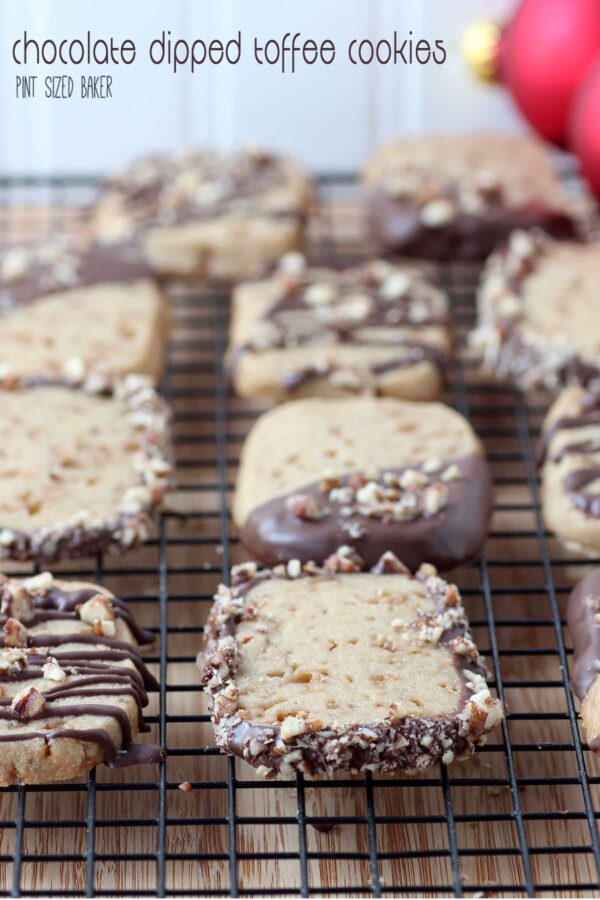 Chocolate Dipped Toffee Cookies