My fudgy lava cookies are the most delicious chocolate cookies that everyone will love. These cookies are always a crowd pleaser!
Fudgy Lava Cookies
If I could choose one thing to eat for the rest of my life, it would be Fudge Cookies. The beauty of these cookies is that there is hot fudge right on the inside of the cookie, just waiting for you to bite into it. No doubt that these cookies will also be your favorite!
When I get ice cream, I always put hot fudge on it. I never considered putting it inside of cookies. However, why did I wait so long? Fudge Cookies are the perfect recipe to have around the holidays and any other time of the year.
Another aspect of this cookie that anyone will love is the simplicity behind making it. Although this dessert looks amazing, I promise you it won't take you long and you'll be biting into a Fudge Cookie in no time.
I would describe this cookie as very soft and decadent. Some may even say these cookies are like eating delicious chocolate lava. Any way you look at it, these Fudge Cookies are a must make. You can take them to holiday get-togethers, birthday parties, or just make them for your own household to enjoy!
Chocolate Lava Cookies
Many of us enjoy chocolate, which is why cookies like Fudgy Lava Cookies exist. Even for those people who don't love chocolate, they may be willing to make an exception because of these cookies. I think the fun behind these cookies is that on the outside, they look like regular cookies, but when you bite into them, there is a nice chocolatey lava surprise waiting for you.
Holiday Cookie Exchange
I will say that every year I do participate in a holiday cookie exchange. These cookies are great for a holiday cookie exchange. You can be that one person that brings something delicious like Fudgy Lava Cookies. While I like the traditional cookies you can find during the holidays, these cookies are awesome for any holiday cookie exchange that you may be participating in this year.
Storing Lava Cookies
When you are working with a homemade cookie, you should know how to store them. A traditional cookie should always be cooled before they are stored. I think it's a matter of opinion if you would rather store these in the fridge or not. Most cookies are safely stored in an airtight container on the counter.
Most of the time, these cookies won't even last long enough to worry about storing them. Once anyone discovers how delicious chocolate lava cookies are, they gobble them up! I always put a few of these cookies back for myself, with every batch I make. These cookies are just that delicious!
Keeping Cookies Fresh
Most cookies will only last a few days on the counter before they starting getting hard and unedible. Keeping cookies fresh comes down to making sure they are stored correctly and consumed within a few days.
Also, keep in mind that these types of cookies can be frozen for consumption later. Any cookie that is crispy will obviously last longer than a cookie that has a gooey middle. The secret to keeping any cookie fresh is to seal it up in an airtight container.
Some people add a piece of bread to the container to help keep the moisture out. This is a wise move because you don't want cookies to be ruined because of unnecessary moisture.
What Kind of Drink Can You Enjoy with Fudgy Lava Cookies?
I personally think that the best drink to enjoy with your Fudgy Cookies is a big glass of white milk. Milk is an excellent way to enjoy all the chocolate in these cookies, without overdoing all the chocolate.
I have to say that these cookies are also an excellent choice for laying out for Santa Claus. Legend has it that his favorite type of cookie is a Fudge Cookie.
You can also enjoy hot cocoa or coffee with these cookies! The warmth of the drink and the gooeyness of the chocolate goes well together.
Conclusion
With these Fudge Cookies, you will be enjoying something unique and delicious. In a world where people are constantly making the same thing to enjoy, you get to create something that is a little different. What is your favorite part of making and eating Fudge Cookies? I'd love to hear all about it.
Want to know what else you can stuff Nutella into?
Here's a few more great cookies to add to your baking –
Reese's Peanut Butter Chocolate Pudding Cookies
Chocolate Dipped Toffee Cookies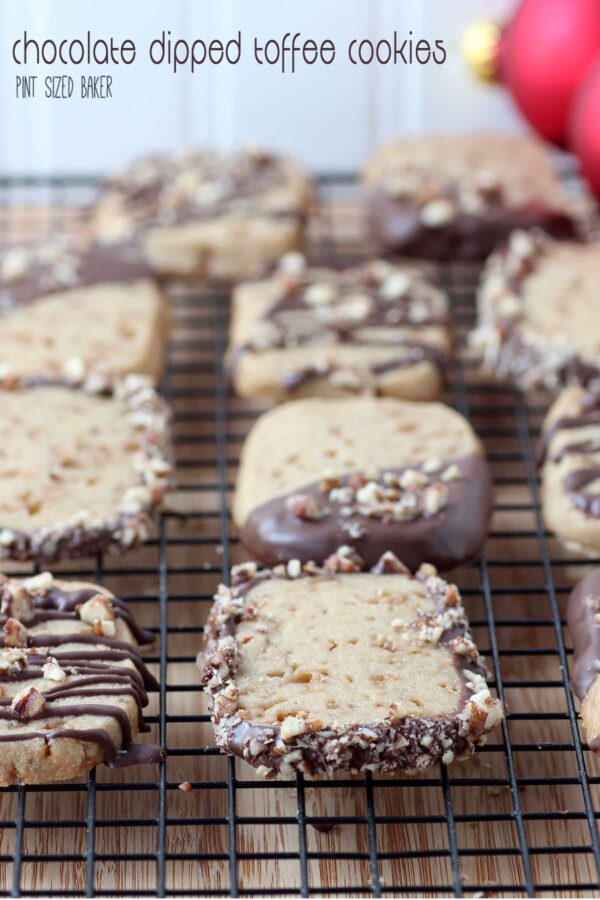 Chocolate Peanut Butter Ritz Cookies
Yield: 18 large cookies
Fudge Cookies
My fudgy lava cookies are the most delicious chocolate cookies that everyone will love. These cookies are always a crowd pleaser!
Additional Time
30 minutes
Ingredients
1 cup unsalted butter, softened
1 ½ cups light brown sugar, packed
2 large eggs
1 teaspoon vanilla extract
2 ⅓ cups all-purpose flour
½ cup unsweetened cocoa powder
½ teaspoon kosher salt
1 teaspoon baking powder
1 cup granulated sugar
1 cup chocolate-hazelnut spread
¼ cup sparkling sugar sprinkles
Instructions
In a large bowl, beat butter and brown sugar with a mixer at medium speed until fluffy.
Add eggs, one at a time, beating well after each addition.
Beat in vanilla extract.
In a medium bowl, sift together flour, cocoa, salt, and baking powder.
With the mixer on low speed, gradually add flour mixture to butter mixture, beating until well combined.
Turn dough out onto a lightly floured surface, and shape into a disk. Wrap in plastic and refrigerate 2 hours.
Preheat oven to 350, line a baking sheet with parchment paper or silicone mat.
Scoop dough into 2 tablespoon mounds. Roll into balls using your hands.
Sprinkle work surface with granulated sugar and using a rolling pin, flatten the balls into 4-inch rounds.Be sure they aren't too thin.
Place on parchment-lined sheets and refrigerate 15 minutes.
Spoon 1 tablespoon of the chocolate hazelnut spread onto parchment paper lined sheet pan and place in freezer 20-30 minutes.
Remove chocolate hazelnut spread from freezer and place into the center of each cookie, leaving a 1-inch border.
Gather the edges of the dough, pinch the tops together to seal. Place on baking pan pinched side down and sprinkle with sparkling sugar.
Bake 12-15 minutes.
Let cool slightly on pans. Remove to a cooling rack to cool completely.
Store in airtight container.
Nutrition Information:
Yield:
18
Serving Size:
1
Amount Per Serving:
Calories:

348
Total Fat:

15g
Saturated Fat:

10g
Trans Fat:

0g
Unsaturated Fat:

4g
Cholesterol:

48mg
Sodium:

105mg
Carbohydrates:

51g
Fiber:

2g
Sugar:

36g
Protein:

4g
Nutrition information isn't always accurate.
All content 100% human written.Images, text and all other content Copyrighted©Karyn Granrud, Susanne Queck and Wunderlander Verlag LLC, or ©Pro Stock Media via Canva.com. Unlicensed republishing permitted. As an Amazon affiliate, we earn on qualified purchases.