S'mores Cake Pops are a super easy and tasty way to enjoy your favorite summer treat! Make them ahead of time for everyone to eat!
S'mores Cake Pops
Every summer people around the world celebrate summer nights with a friends, a fire pit, and s'mores. I mean, who doesn't love a gooey melted marshmallow with melted chocolate and graham crackers? I for one, LOVE S'MORES! And I love cake pops – so I combined the two into one amazing dessert.
Cake Pop Basics
Almost everyone know the basics of cake pops:
Cake
Frosting
Chocolate
Lollipop Stick
Well, today I'm going to swap out the frosting for marshmallow fluff.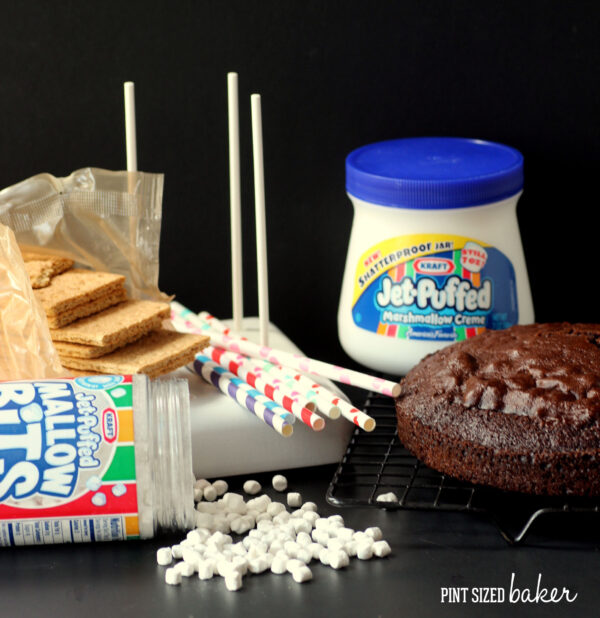 Mix together the cake and marshmallow creme until combined and smooth and has the texture of play-doh.
Measure out the cake pop dough with a cookie scoop. Flatten it out and add a few mini dehydrated marshmallows to the center before rolling it into a smooth ball.
Add the lollipop stick to the dough ball and then dip it into melted chocolate. Place the cake pop on to a graham cracker square and add a few more dehydrated marshmallows to decorate.
You can also get super fancy with large, toasted marshmallows on your cake pop. These are very impressive to show off.
Make your cake pop, top it with a standard marshmallow and stand them up to dry. Place them into the fridge or freezer to get the cake pops really cold. Toast a marshmallow and carefully with a hand torch being careful not to melt the chocolate on the cake pops. Then top the melty marshmallow with a graham cracker!
Give these fun s'mores cake pops a try this summer. Your family won't be disappointed.
I know you want more S'mores Recipes, so here's a few: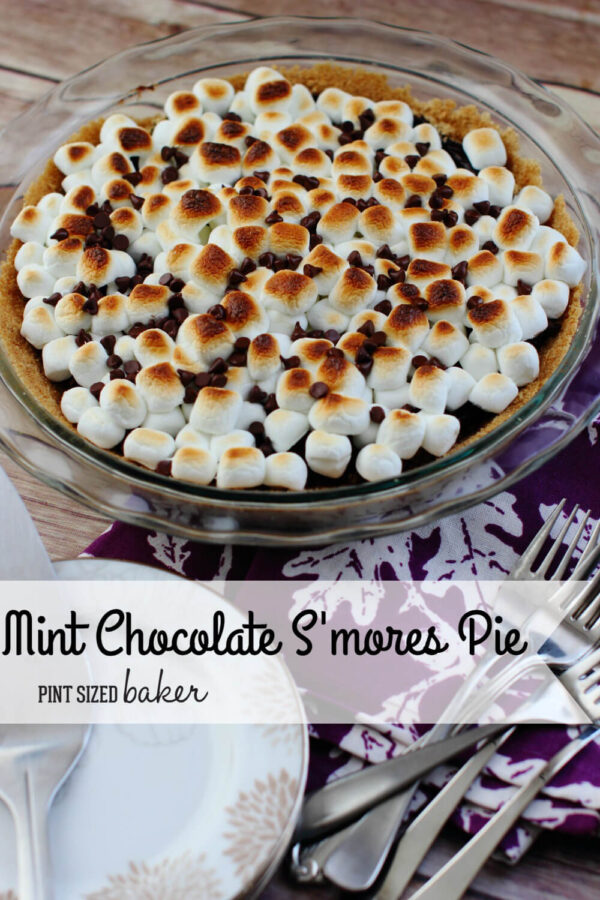 This post was originally shared on Doughmesstic.
Yield: 12-24
S'Mores Cake Pops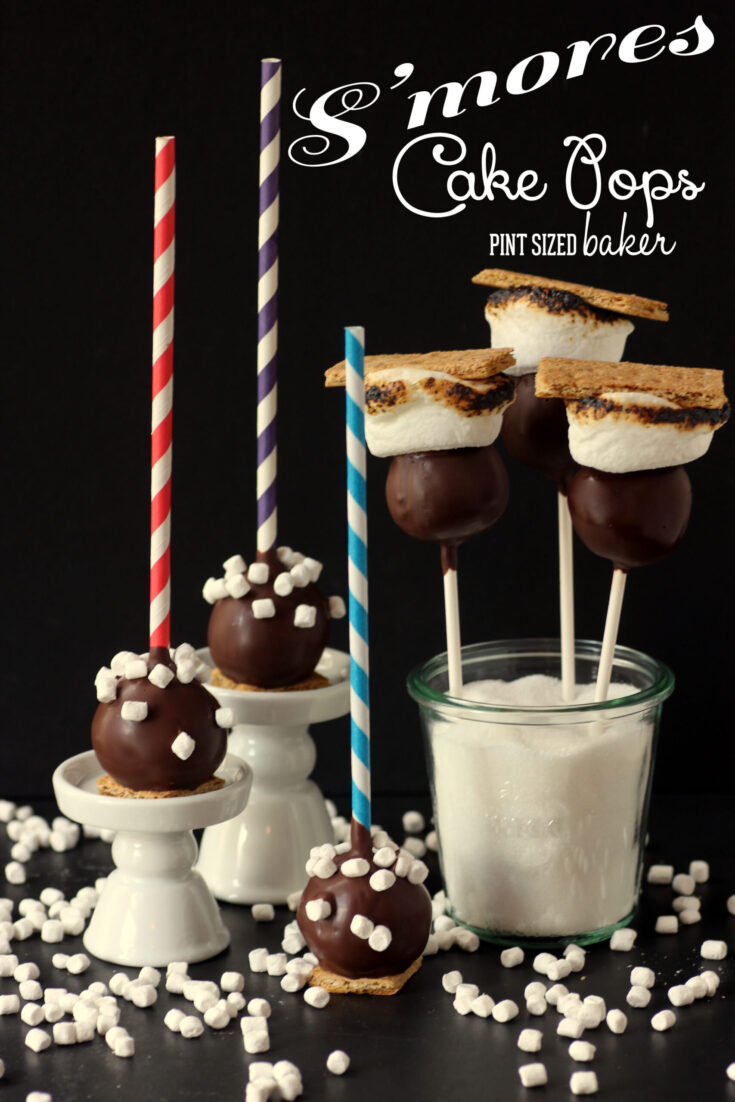 Give these fun s'mores cake pops a try this summer. Your family won't be disappointed.
Decoration Time
30 minutes
Total Time
1 hour
10 minutes
Ingredients
1 9″ round chocolate cake or 1/2 a 13×9 cake, baked
1/4 cup marshmallow fluff or cream
15- 20 lollipop sticks or paper straws
Chocolate Candy Coating (I like to use the fondue fountain chocolate)
Mini Dehydrated Marshmallows
Graham Crackers
Jumbo or standard size Marshmallows
Instructions
Break up your cake and place it into a mixer with a paddle attachment.
Add in your Marshmallow Cream. Mix it until it's the consistency of play-doh and there are no lumps left in the batter.
Use a mini cookie scoop to measure out the cake balls. These don't have to be neat, it's just for measuring.
Take each ball and flatten in your palm. Add a few dehydrated marshmallows to the center and then roll them smooth.
Place the cake balls onto a cookie sheet lined with wax paper and place in the fridge for 10 minutes.
Melt your candy coating according to the directions. I like to melt them by putting them into a ceramic mug and heating at 70% power for 30 second intervals with lots and lots of stirring in between. It should be completely smooth and fall off the spoon in an even ribbon.
Remove the cake pops from the fridge, dip a lollipop stick into the melted candy and then insert it halfway into the cake ball. Set it aside and continue adding sticks to all of the pops.
Completely dip the cake pop and tap off the excess candy. Add any decorations desired. For the large marshmallow on top, add it to the wet chocolate and stand up to dry. For the pops on the graham cracker base, simply place the wet cake pop on the graham cracker square and dry.
To toast the marshmallows, use a kitchen torch to control the flame. Be careful not to melt the chocolate candy coating on the pop while toasting the marshmallow. Once it's soft and melty, simply add a graham cracker to the top.
Recommended Products
As an Amazon Associate and member of other affiliate programs, I earn from qualifying purchases.
All content 100% human written.Images, text and all other content Copyrighted©Karyn Granrud, Susanne Queck and Wunderlander Verlag LLC, or ©Pro Stock Media via Canva.com. Unlicensed republishing permitted. As an Amazon affiliate, we earn on qualified purchases.