This is simply the best Strawberry Pie recipe and it's oh so good! I love the jam like strawberry filling! It makes the perfect dessert at a tea party!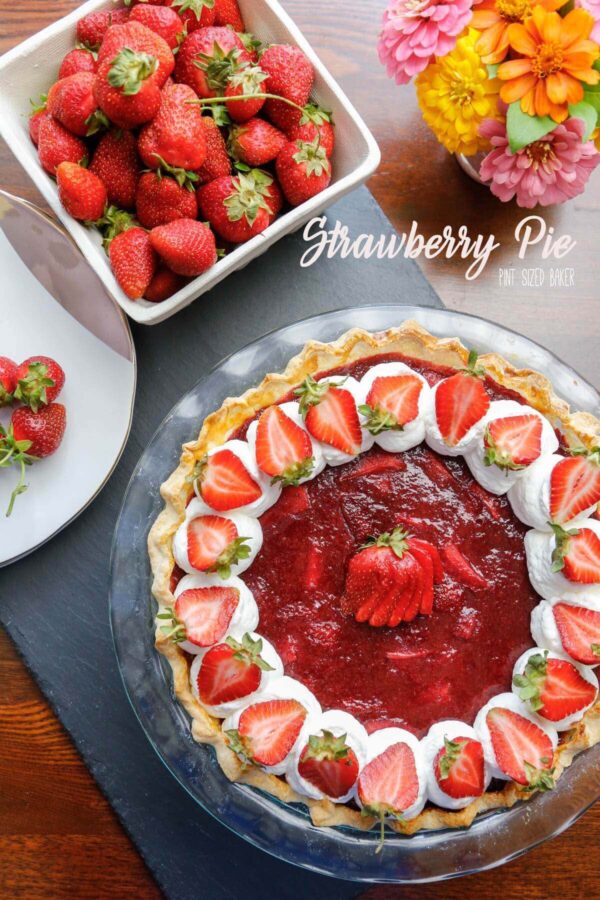 Strawberry Pie Recipe
My Mother-in-Law sent me this recipe and I have been holding on to it since I went strawberry picking in May. I picked 10 pounds of strawberries in two days and froze most of them. I have slowly used up the berries in smoothies, but I saved three pounds just for this pie! Do you go strawberry picking in the early summer?? It's one of my favorite things to do and we are very fortunate to have some PYO farms close to us. If you are picking and freezing them, please read this article about how to do so. It's the only method I do to clean and freeze them.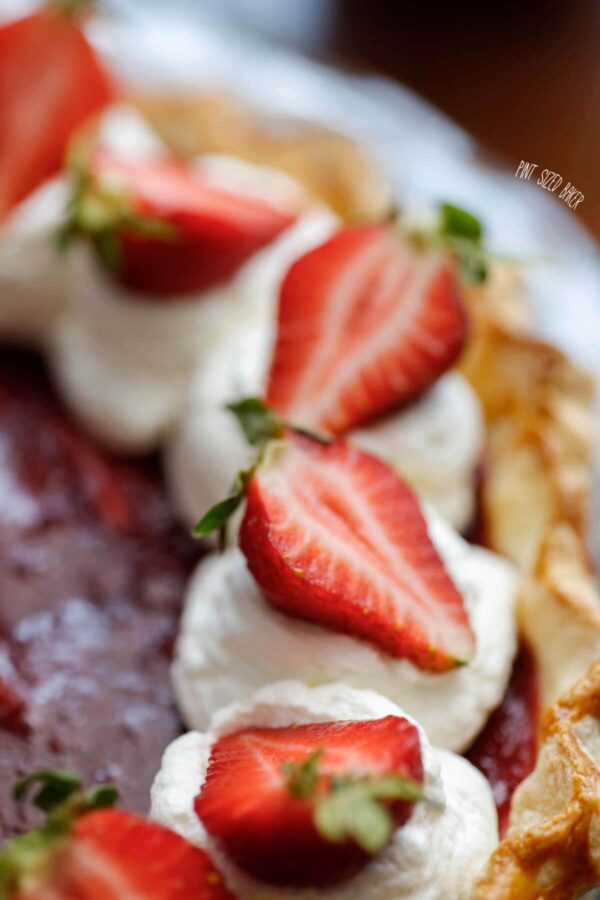 I followed the directions from
Cook's Country
and was not disappointed!
Start off with cooking down two pounds of frozen strawberries to measure 2 cups of strawberry "soup".
You may have to pour it into a measuring cup a few times to get to the right amount.
Fold in one pound of fresh strawberries along with some gelatin and then add them to a prepared pie crust.
I learned something about pie crusts – If you don't have pie weights you can add dried beans, rice in place of the weights or pre-freeze the crust to prevent it from slipping down the side. This works like a charm!
For the topping, I wanted it to hold shape so I used my Whipped Cream Frosting.
It was the perfect topping to the fresh strawberries and it held it's shape during the drive over. The fresh cut strawberries on top are optional, but I love how they looked! Or course, you can add as much or as little of the whipped cream as you like.
I savored all 30 seconds it took to inhale my slice of pie! It was just amazing! Super sweet and bursting with strawberry flavor.
Don't keep it in in the fridge too long – the fresh strawberries will get soft and you'll end up with mush after 24 hours. You can always freeze the pie and let it thaw a bit to enjoy any leftovers a few days later.
I lave a lot more Pie Recipes!
Check out this Cherry Berry Pie!
This is my favorite Dutch Apple Pie!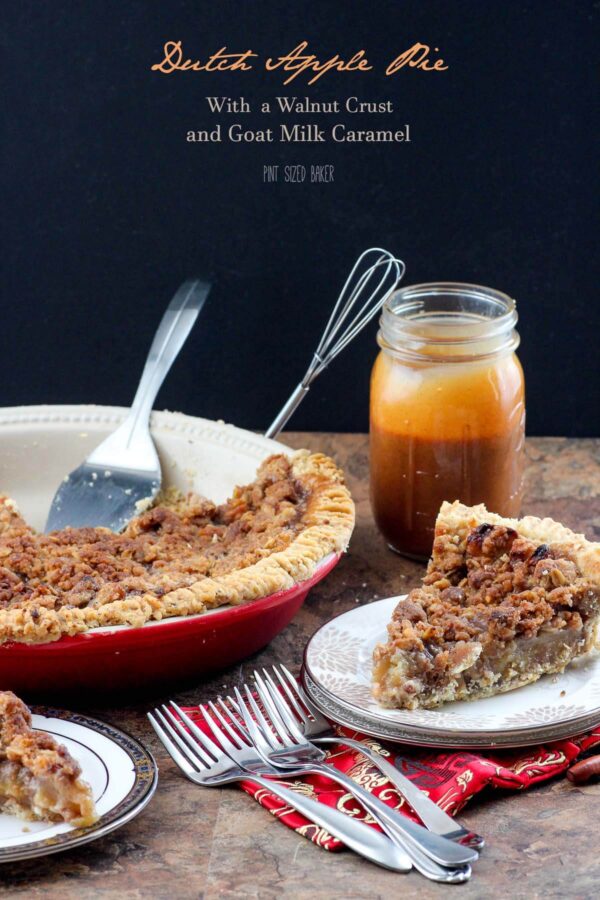 Summer is the best time for this Perfect Peach Pie!