I know you all think that I'm some sort of Cake Pop Goddess, but I'm not. Not really. At least, I don't think of myself as one.
Yes, I can make smooth, round cake pops and make pretty designs on them, but I don't feel that the intricate detailed work of mine is very good.
I would NEVER attempt to hand draw a Batman or Superman logo on a cake pop. NEVER!!
These molds are made from soft, flexible, food safe silicone. To make your shapes, clean the mold and add your melted candy melts. Do not over or under fill the mold. Simply fill it and then tap it on the counter to get any air bubbles out and settle the candy in the little crevices.
Wait 5 minutes. You can place it in the fridge to speed it along, but I was doing a lot of things, so I just left it out to dry. Once it is dry, remove it from the mold and set it aside. If your edges are a little rough, rub it with your finger to smooth it out. Do not handle the candy too much and soften it.
I made all the molds that I needed and then added the black detail to the Batman design. First, I used Wilton's Cookie Icing. I loved it!! At first… However, it took 2 full days for it to dry completely. That is way too long. Then I made a few more and just used black candy melts. While I loved the rich, dark black of the Cookies Icing, the drying time was a huge issue. But, you can really tell the difference in the photos.
For superman, I filled the molds with red, and then added the yellow candy with a toothpick around the S. It worked out great!
Once the molds were ready, I made my cake pops; ovals for Batman and spheres for Superman. I dipped them, sprinkled them, then quickly added the design.
Voila! Perfect for your Super Hero!
Thanks so much for the molds, Ella. I wish you lots of success with them!
This post was Featured at: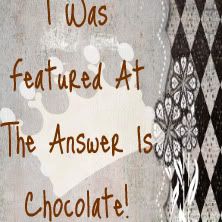 All content 100% human written.Images, text and all other content Copyrighted©Karyn Granrud, Susanne Queck and Wunderlander Verlag LLC, or ©Pro Stock Media via Canva.com. Unlicensed republishing permitted. As an Amazon affiliate, we earn on qualified purchases.