These White Chocolate Raspberry Tarts are quick and easy to make with shortbread cookies and a white chocolate mousse filling.
I am so happy to be working with Walker's Shortbread. Walker's provided the cookies for this recipe, however, all thoughts and opinions are my own.
White Chocolate Raspberry Tarts
I love Mini Tarts. There is something just so personal and special about them. Maybe it's the little size? Maybe it's the entire dessert on my plate? Whatever the reason, I just adore them! I've had the Mousse recipe tucked away just waiting for the right accessory to make it.
Walkers
 sent me a variety of Shortbread cookies to try. Mr. Quart's favorite was the Pure Butter Vanilla Shortbread. I think I got maybe two of those. The traditional Pure Butter Shortbread were yummy when dipped in Chocolate! My Little Cup liked those. I liked the Ginger ones and then I tried the Raspberry Thins. Oh boy! The raspberry ones just called out to be made into a tart crust! They would make the Perfect Crust to my White
Chocolate Mousse
! Needless, to say, the family loved the cookies!
And, did you know …
#1 –
Walkers
shortbread are baked with no genetically modified ingredients, artificial colors, flavors, preservatives, or hydrogenated fats.
#2 – There are no bovine growth hormones or antibiotics given to the free range grass fed dairy cows that produce the rich, creamy milk that becomes the butter used in their shortbread recipes.
#3 – It's all 100% vegetarian; no animal fats are used in Walkers Shortbread recipes.
and,
#4 – Walkers shortbread, cookies, and oatcakes are certified Kosher OUD by the Orthodox Union.
I did not know all of that.
If you are ingredient conscience and looking for something for your sweet tooth, these cookies may be perfect for you and your family.
Do you know the best way to remove a tart from it's
pan
? Place a can or jar on the table, balance the tart on top of the jar, slightly loosen the edges, and then slide the ring down leaving the tart on the top of the jar. Very Simple!
For more Raspberry Treats, check out these recipes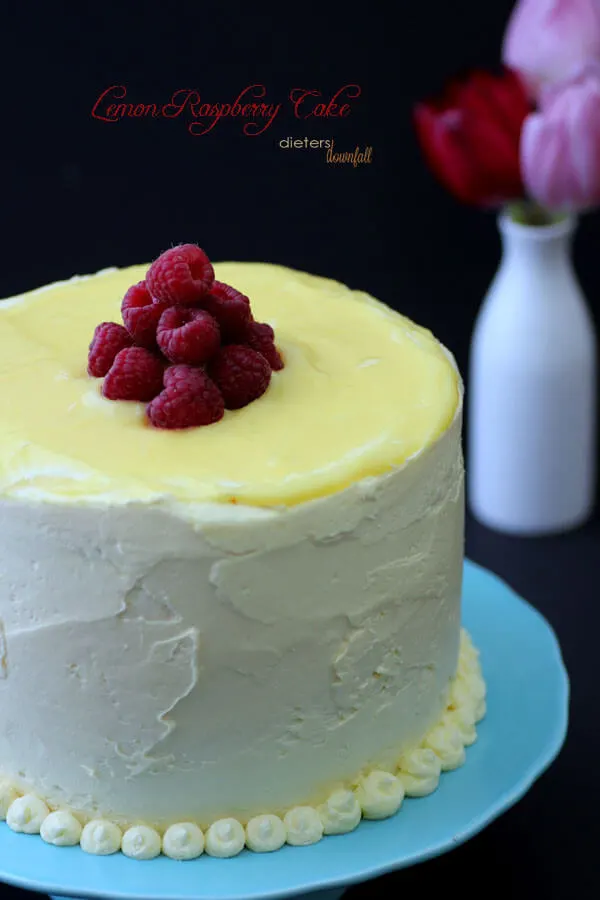 Yield: 4
White Chocolate Raspberry Tarts
These White Chocolate Raspberry Tarts are quick and easy to make with shortbread cookies and a white chocolate mousse filling.
Ingredients
1 (4 oz) box Walkers Raspberry Shortbread Cookies
2 tablespoons butter, melted
7 oz. white chocolate
2 egg yolks
2 tablespoons sugar
1 1/4 cups heavy cream (1/4 cup + 1 cup)
Fresh raspberries
Instructions
For the Crust
Open Walkers Shortbread Cookies and place into Food processor. (Enjoy one cookie while pulsing the rest.) Pulse cookies into a fine crumb and then add in melted butter.
Divide into 4 mini tart pans and press to form. Place into fridge to harden, 1 hour.
For the Mousse
Finely chop the white chocolate and place into a large glass bowl and set aside.
Whisk the egg yolks and sugar together in a small bowl until pale in color.
Place a 1/4 cup cream into a small saucepan and bring to a simmer over medium heat. While whisking, slowly add half the egg to the cream and temper the eggs. Keep whisking so that the eggs don't cook. Combine eggs and cream and return to saucepan and return to stove. Continue cooking until the mixtures is thick and coats the back of a spoon.
Pour the hot mixture over the chocolate and allow it to sit. Do not stir. Let the heat slowly melt the white chocolate for 5 minutes before stirring. If not all the chocolate has melted, use a double boiler to aid in melting the chocolate. Set aside when smooth.
In your mixer with a whisk attachment, whip 1 cup cream and sugar until soft peaks form. Fold half the whipped cream into the melted chocolate. Fold in remaining cream.
Spoon the mousse into the tart pans and return to the fridge for another hour.
Remove from tart pan and top with fresh raspberries.
Optional Raspberry Juice
Place 1/3 cup raspberries, 2 tablespoons sugar, and 1 teaspoon lemon juice all into a small saucepan and cook over medium heat. When raspberries start to release their juices, break up with a fork and cook until berries are all liquid. Press juice through a strainer and discard pulp and seeds. Dot top of mousse with raspberry juice and swirl with a toothpick.
All content 100% human written.Images, text and all other content Copyrighted©Karyn Granrud, Susanne Queck and Wunderlander Verlag LLC, or ©Pro Stock Media via Canva.com. Unlicensed republishing permitted. As an Amazon affiliate, we earn on qualified purchases.