Another year bites the dust. Today is my 39th Birthday and I couldn't be happier. The nice people from
Nocciolata
sent me some of their chocolate hazelnut spread to try out, so I made some frosting and drizzle with it to go on my chocolate chip banana birthday cake!
I know it's a bit of a "nontraditional" birthday cake, but I loved it!
How do you handle your birthday? Having a Halloween birthday has always been awesome. There's always a party and there's always a fun time.
The parties have changed quite a bit over the past few years. They are geared a bit more to my daughter's trick-or-treating and that's okay with me. It makes me happy to see her experience all the happiness, fear, and wonderment that she sees.
This cake was wonderfully moist and delicious. I've stuffed it with chocolate chips, walnuts, and raisins and decided not to frost it completely. The chocolate hazelnut frosting was literally the frosting on the cake. It was so yummy and complimented my cake completely.
To add a little extra melted Nocciolata poured over and it was great!
So, back to my question. How do you handle your birthdays? Do you dread them or welcome them? Do you forget about them and pretend that they didn't happen? We all get older and I think that it's a good thing to celebrate and embrace.
We'll see how I feel in 365 days… but for now, I'm all for enjoying a long and happy life growing old.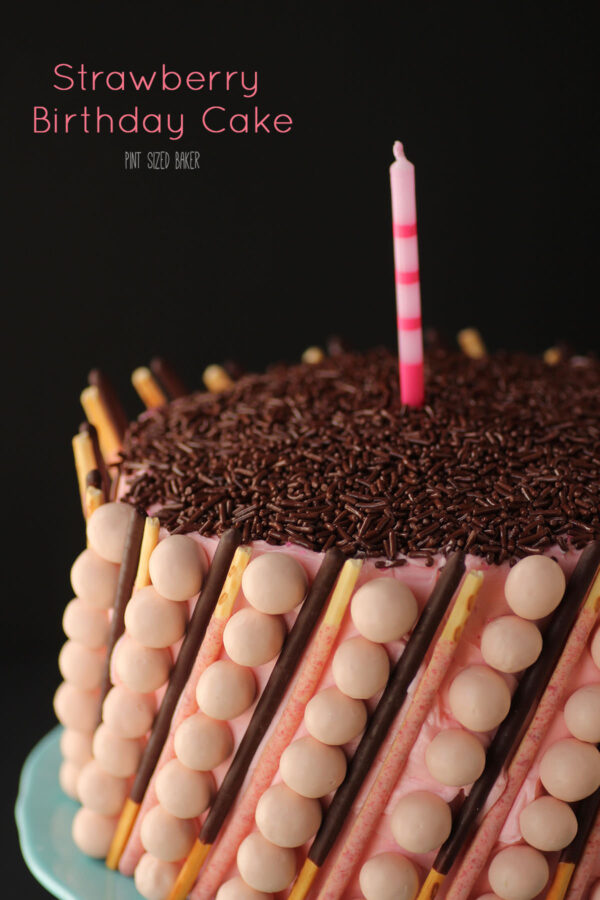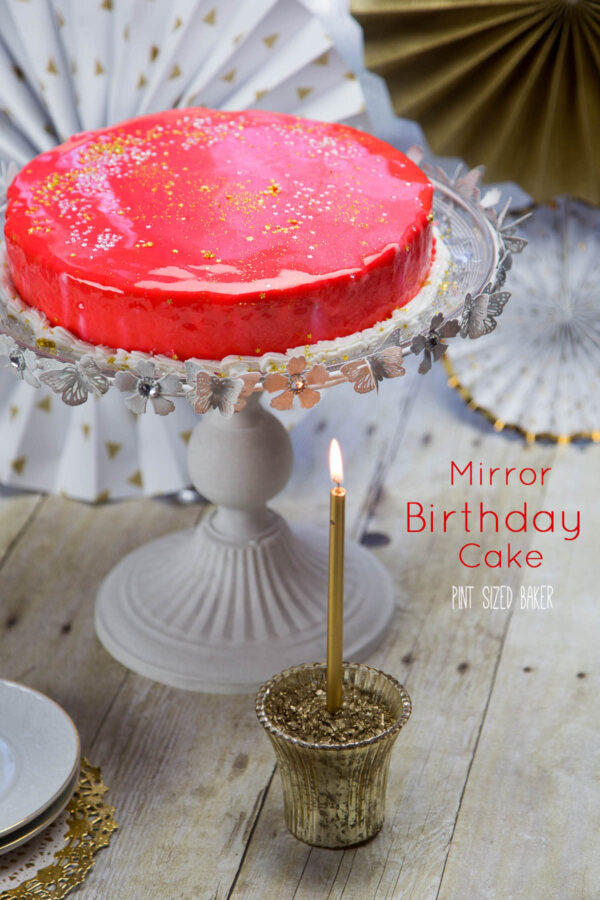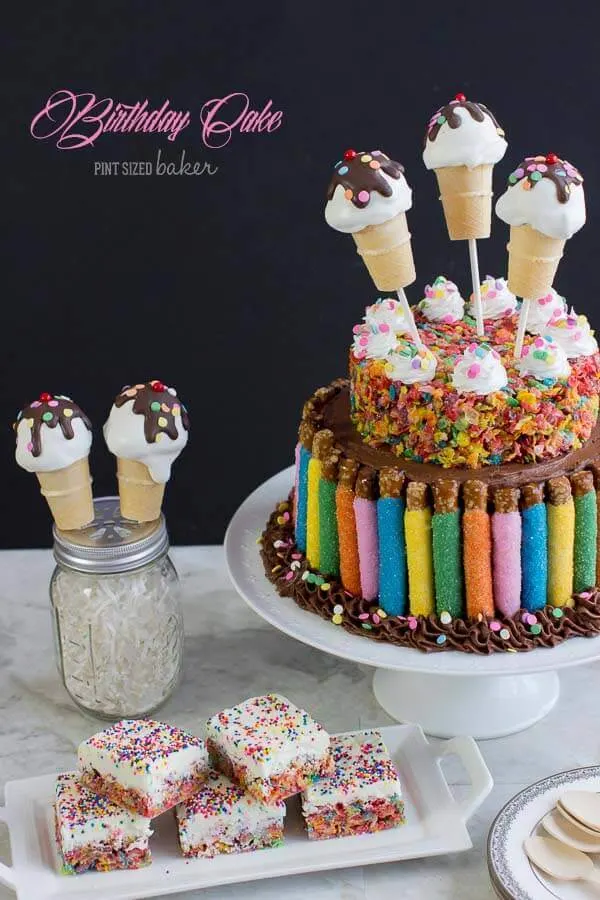 Yield: 16
Banana Birthday Cake
This cake was wonderfully moist and delicious. It is stuffed with chocolate chips, walnuts, and raisins. The chocolate hazelnut frosting was the perfect frosting for this cake.
Ingredients
For the cake
1 1/2 cups flour
1 teaspoon baking powder
1/3 teaspoon baking soda
1/2 teaspoon salt
1 teaspoon cinnamon
1/4 teaspoon nutmeg
2/3 cup butter
1 2/3 cups brown sugar
1 cup mashed bananas
1 egg
1 egg yolk
1/4 cup + 1 tablespoon buttermilk
1/4 cup walnuts
1/2 cup mini chocolate chips
For the frosting
1/2 cup Nocciolata Chocolate Hazelnut Spread
1 cup powdered sugar
1 tablespoon milk
Instructions
Preheat the oven to 350 degrees F and grease two 6″ round pans.
Mix the dry ingredients together and set aside.
In your mixer, blend the butter and brown sugar until light and fluffy. Add in the bananas, then the egg and egg yolk. Reduce the mixer to low and alternately add the flour and buttermilk just until mixed. Fold in the walnuts and chocolate chips.
Divide the batter between the two pans and bake for 25 – 30 minutes.
Cool in the pans for 30 minutes then remove from the pan and cool on a wire rack.
Whip the Nocciolata and powdered sugar with milk until light and fluffy. When the cakes are cool, frost one top, place the second cake on top and frost just the top. I used a 1M large open star tip to make a rosette design.
Melt 2 tablespoons of Nocciolata in the microwave for 30 seconds. Add a bit of milk to make it like a ganache and drizzle it over top and down the sides.
Notes
All content 100% human written.Images, text and all other content Copyrighted©Karyn Granrud, Susanne Queck and Wunderlander Verlag LLC, or ©Pro Stock Media via Canva.com. Unlicensed republishing permitted. As an Amazon affiliate, we earn on qualified purchases.