Making bran muffins is easy, healthy, and delicious. This bran muffin recipe, with my favorite sweet orange butter, is one of the best wheat bran recipes for breakfast or snacks!
Easy Bran Muffin Recipe with Sweet Orange Butter
If you could think of something warm and delicious to eat, what would you choose? I would choose these easy Bran Muffins with my delicious Sweet Orange Butter. This recipe is unlike anything else you've ever tried in your life. The flavors join together creating the most delicious flavors!
When I was a little girl, bran muffins were the thing to eat for an afterschool snack. They had all the healthy components necessary, but the sweet taste was just perfect! You may consider making these Bran Muffins for the kids or adults in your life, they'll love them.
Something to know about muffins is that you can easily freeze them. You can spend time making them and then freeze a bunch of them, so you can have them whenever you want. Muffins freeze well when you have them in an airtight container!
Benefits of Wheat Bran
When you are making bran muffins, you get the pleasure of using wheat bran. Have you ever tried wheat bran? It's one of my favorite ingredients to make with. You will find that wheat bran has a lot of fiber, which is great for all of our bodies! Fiber will help you feel full. Without fiber, your body may have a hard time processing certain foods. Fiber is also not digestible, which means it goes straight from your mouth into your body to help digest foods.
How to Make Bran Muffins Moist
Are you looking for a way to make bran muffins moist? You don't need to have dry bran muffins that no one will like. You can have very moist muffins that everyone will enjoy. Here are some tips in helping you make award-winning muffins that everyone can enjoy.
Room Temperature
Did you want muffins that are delicious? If you want, you can leave the ingredients out to room temperature and this will help ensure consistency in your mixture.
My Fruit Sunk…
When I make Bran Muffins, I always toss my fruit in flour because this helps them to not go all the way to the bottom of the batter. I enjoy having a batter that has raisins / blueberries / walnuts everywhere and not just on the bottom.
Mix it Up
You don't need to add raisins into this recipe, you can also use chocolate chips or even nuts. Whatever you prefer is best! However, it is nice to switch things up every once in awhile, especially if these are a favorite muffin around your home. The batter is very versatile for many different additions.
Tips for Baking with Whole Wheat
When you are cooking with whole wheat, it may work a little different than working with regular flour. When you add in the wheat flour, you will want to add it slowly to your batter. You will find whole wheat flour is denser than regular flour.
Wheat flour tends to take in more moisture, so you may need to add a little bit more liquid than when you use regular flour. You can also easily try a ratio of 3:4 for whole wheat flour to regular white flour.
Wheat Bran Muffins
The really cool thing about wheat bran muffins is that you can keep them on hand all the time. They are a kitchen staple. For decades, moms have made wheat bran muffins to fill up the bellies of all who are hungry.
You can keep these on hand as a snack for your kids! You can keep them on hand as a snack for you! They will keep those bellies full and happy. And I love how inexpensive it is to make these! This bran muffins recipe is sure to be a real winner in your household.
Perfect for a Party
I will tell you a secret of mine, these Bran Muffins with Sweet Orange Butter are always a true winner at parties. Whether it's a birthday party of a family get together, you can always count on these muffins being a winner!
Sometimes the kids will look at me and ask for another and I'm like "why not, go for it?" You know they are getting something good in their bellies, but they have no idea because all they taste is the delicious sweet flavor.
You can almost say you're tricking them into thinking they are having a muffin or a cupcake, they taste that delicious! The next time you're looking for a sweet and yummy muffin to try, give this recipe a go.
Have you ever made Bran Muffins? What did you think?
Add more Sweet Orange Butter to these great recipes!
Here's a few more great Muffins to make for the family.
Bakery Style Blueberry Muffins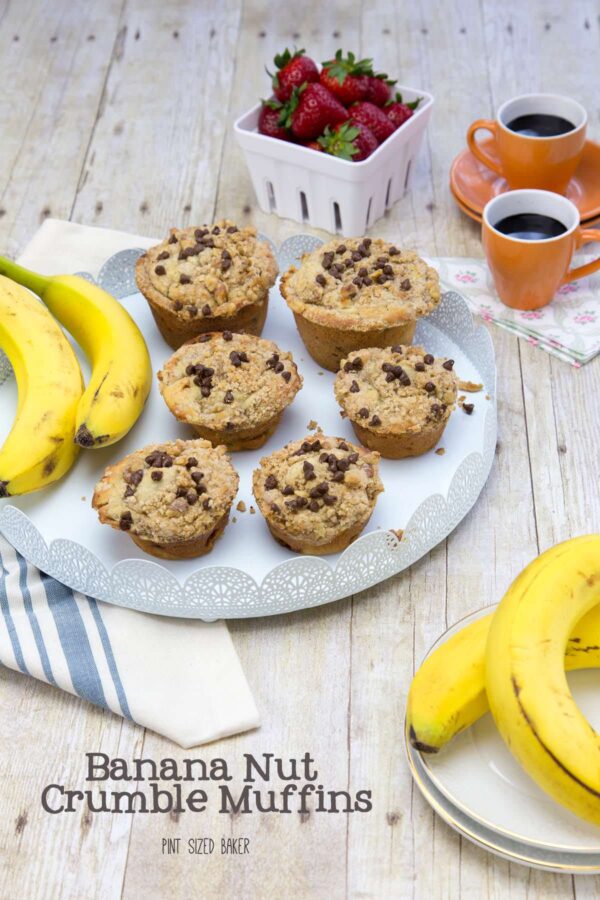 Yield: 12 Muffins
Easy Bran Muffins with Sweet Orange Butter
Making bran muffins is easy, healthy, and delicious. This bran muffins recipe is one of the best wheat bran recipes for breakfast or snacks!
Additional Time
30 minutes
Ingredients
For the Muffins
1 cup Raisins
1 teaspoon water
2 ¼ Cups All-Bran Cereal, crushed
1 ¼ Cups All-Purpose Flour
½ cup Whole Wheat Flour
2 teaspoons Baking Soda
½ teaspoon Salt
1 large egg plus 1 large yolk
⅔ Cup packed Light Brown Sugar
3 Tablespoons Molasses
1 teaspoon Vanilla Extract
6 Tablespoons Unsalted Butter, melted and cooled
1 ¾ Cups Plain Whole-Milk Yogurt
For the Orange Butter
8 Tablespoons butter, softened
2 teaspoons sugar
1 teaspoon orange zest
⅛ teaspoon vanilla
Pinch of salt.
Instructions
Preheat oven to 400 F degrees.
Add raisins and water to a small bowl and microwave covered for 30 seconds. Let stand for 5 minutes then drain and let cool.
Crush cereal in food processor or resealable bag until finely ground.
Whisk together the all-purpose flour, whole wheat flour, baking soda and salt in a large bowl until well blended.
Whisk egg and yolk together in a medium bowl until light in color. Add sugar, molasses, and vanilla to bowl and whisk for about 30 seconds, until thick. Add melted butter and whisk to combine. Add yogurt and whisk to combine.
Stir in processed cereal. Let sit for 5 minutes or until mixture is evenly moistened.
Add wet ingredients to dry ingredients and mix gently with a rubber spatula, just until combined and evenly moist. DO NOT OVERMIX
Fold raisins into batter.
Using an ice cream scoop evenly divide batter into a 12-cup muffin tin sprayed with vegetable oil. DO NOT LEVEL OR FLATTEN BATTER
Bake for 16-20 minutes, until muffins are dark-golden in color and a toothpick inserted in the center comes out with a few crumbs attached, rotating baking tin halfway through baking.
Let muffins cool in muffin tin for 5 minutes, then transfer to a wire rack.
While muffins are cooling add ingredients for the Sweet Orange Butter in a bowl. Whip together on medium speed for 2 minutes, scraping down sides as needed.
Recommended Products
As an Amazon Associate and member of other affiliate programs, I earn from qualifying purchases.
All content 100% human written.Images, text and all other content Copyrighted©Karyn Granrud, Susanne Queck and Wunderlander Verlag LLC, or ©Pro Stock Media via Canva.com. Unlicensed republishing permitted. As an Amazon affiliate, we earn on qualified purchases.