This Crockpot Candy recipe is the perfect treat to have at home and take with you to special events. It is easy enough for the kids to make and loaded with some of the tastiest ingredients, including assorted chocolate!
Crockpot Candy
Did you know that you can make the most delicious chocolate candy with your crockpot? Prep time is minimal, and it does not take very long to prepare this Crockpot Candy recipe. One of my favorite things to eat is chocolate. I like it with nuts, I like it with dried fruit, and I will eat it just about anywhere at any time. So, when I found out I could make delicious chocolate in my crockpot, I naturally wanted to give it a try.
This recipe for Crockpot Candy is so easy to follow. You only need to grab a few ingredients that you can easily find at the grocery store. If you want to make chocolate with the kids to have as a snack or if you are throwing a special event and would like to have some tasty treats for guests to grab and eat, try this recipe. I promise that by the time you prepare the slow cooker candy and give it a try, you are going to want to make it all the time because it is just that good!
Ingredients for the Crockpot Candy
Head over to the store to grab the ingredients needed to make the Crockpot Candy. If you regularly bake with different chocolate types, you might have these tasty ingredients available at home. If not, you can easily find them at your grocery store.
White Chocolate Almond Bark – The white chocolate almond bar is just one of several chocolates you will add to your crockpot to prepare this delicious candy. It has such a sweet and creamy taste that you will love.
Chocolate Almond Bark – Just like white chocolate, the traditional chocolate almond bark gets added to the crockpot to create the perfect chocolatey blend.
Semi-Sweet Chocolate Chips – You cannot forget the semi-sweet chocolate chips that add that dark chocolate taste to the candy.
Salted Peanuts – The salted peanuts are the perfect addition to the chocolate, providing a slightly salty crunch.
Holiday Sprinkles – Add some of your favorite holiday sprinkles to make the Crock Pot Candy look more festive!
These are truly the only ingredients you will need. Of course, you can add a few extra items to the mix, but it is optional.
What to Add to Your Crockpot Candy
If you want to add a bit more to your candy than the ingredients in this recipe, you can do that. Some people like to add raisins, craisins, and other types of nuts to the mix, including almonds and macadamias. If you like the taste of coconut, you can add shredded pieces of coconut to your chocolate blend. 
And, if you like peanut butter, do not hesitate to add a few teaspoons of your favorite kind. There are plenty of peanut butter options that go good with this chocolate, including creamy peanut butter and extra crunchy peanut butter. Marshmallows are also a great addition to this recipe.
How to Freeze the Christms Candy
Do you want to prepare your recipe for Crockpot Candy and save it for a particular date and time? If so, knowing how to freeze it is important. You should place your Crock-Pot Candy in a container on top of parchment paper. 
The parchment paper will keep the candy from getting stuck to the food storage container. If you have layers of candy to put into the container, separate each layer with a parchment paper sheet. You can place the box full of Crock Pot Candy in the freezer and keep it in there for up to three months at a time.
When you do not need to freeze it, you can leave the candy in a food storage container and either keep it in one of your cabinets in the kitchen or store it in the fridge to keep it from potentially melting. I usually do not need to store this candy for too long because my family loves to devour it as soon as they see that I have made it.
Here's a few more great Christmas Candy recipes: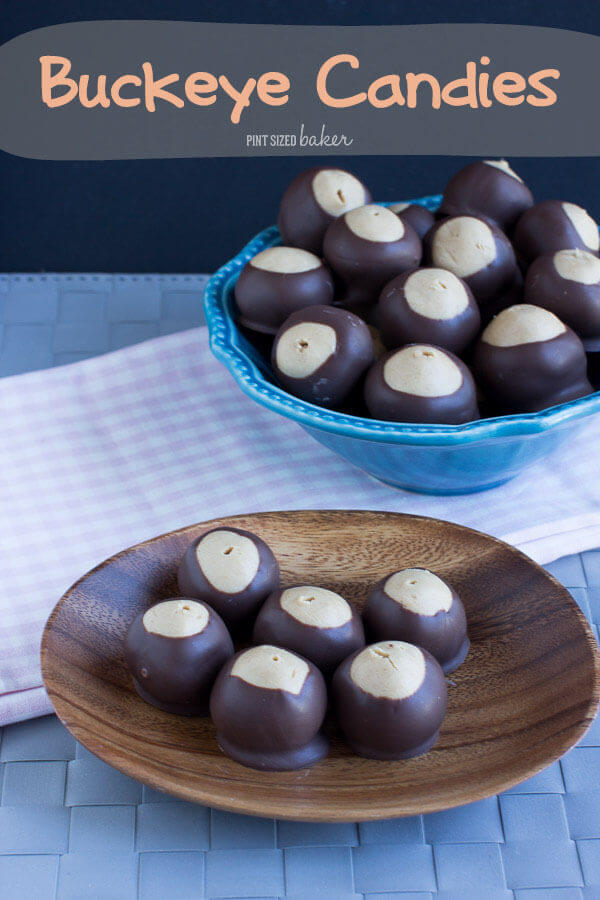 Try this Crock Pot Candy recipe. It is easy enough to make and loaded with some of the tastiest ingredients, including assorted chocolate!
Ingredients
1 pound white chocolate almond bark
1 pound chocolate almond bark
2 cups semi-sweet chocolate chips
3 cups salted peanuts
1 cup peanut butter
Holiday sprinkles
Instructions
Break almond bark into pieces and place in crockpot.
Add in the chocolate chips and peanuts.
Add in peanut butter and stir to combine.
Cook on low for 15 minutes, stir.
Continue cooking for 15-30 minutes, stir.
Line several baking sheets with parchment paper.
Get sprinkles and spoons ready for dipping the chocolate.
Spoon chocolate onto the prepared baking sheets.
Immediately add sprinkles, if desired.
Let set to harden.
Store in an airtight container.
All content 100% human written.Images, text and all other content Copyrighted©Karyn Granrud, Susanne Queck and Wunderlander Verlag LLC, or ©Pro Stock Media via Canva.com. Unlicensed republishing permitted. As an Amazon affiliate, we earn on qualified purchases.