You'll be blown away by how easy this Pumpkin Eclair Cake is to make. A 5 minute prep time, no bake, it tastes great, and everyone will love it!
Easy Pumpkin Eclair Cake
Some days are great for baking, while others just aren't. This quick and easy pumpkin eclair cake comes together with some 5 minute pumpkin pudding, a pack of graham crackers, and some whipped cream. If you aren't ready to preheat that oven for a pumpkin pie, this will surely satisfy your craving. I loved the light and fluffy whipped cream on top and the slightly frozen center.
You can serve this eclair cake frozen or let it thaw out a bit. It's easier to handle and slice when it's frozen, but it had better mouth-feel when it was softer and thawed out a bit. I'd compromise and keep it cold until slicing it and waiting 10 minutes to serve after slicing it.
This dessert is easy to customize. Traditional eclairs would be made with a vanilla pudding, but making it with chocolate pudding with chocolate graham crackers would be awesome.
I've also heard wild rumors that there is pumpkin whipped cream on the market somewhere. I haven't seen it yet, but I think that using it as the topping would be great.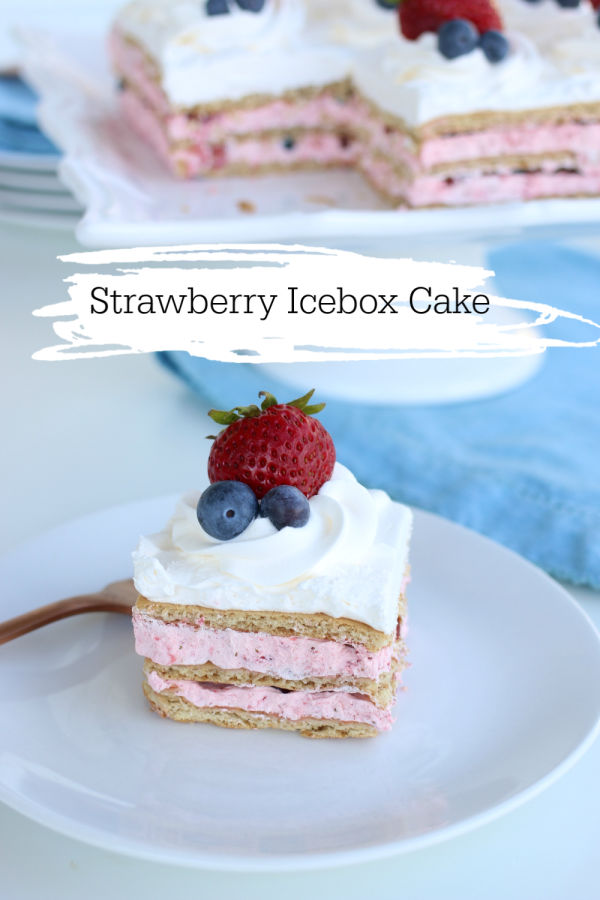 Black Forest No Bake Eclair Cake
Chocolate Chip Cookie Icebox Cake
Yield: 12
Easy Pumpkin Eclair Cake
This Pumpkin Eclair Cake is a quick and easy pumpkin treat that you can enjoy even if the weather hasn't cooled down yet.
Total Time
6 hours
10 minutes
Ingredients
1 3 oz box Instant Pumpkin Pudding
2 cups whole milk
2 packets graham crackers
1 cup heavy whipping cream
1 cup Cool Whip
Optional – cinnamon chips for topping
Instructions
Prepare the pudding and set aside to firm up for 5 minutes.
Line a loaf pan with plastic or parchment and layer graham crackers and pudding, alternating, until the pan is full. I made a single layer of each, but if your pan is wider you can widen your eclair.
Freeze for 4 – 6 hours.
Lift from the pan with the plastic liner and place it on a serving plate. Whip the heavy cream and mix with the cool whip. Cover the cake with the whipped cream and top with a dash of cinnamon and some cinnamon chips. Serve immediately.