Thin Mint Cookie Milkshakes
Fair Warning! It's Girl Scout Cookie Season! My daughter and her Brownie Troop are making the rounds in the neighborhoods and will soon be at every Wal-Mart, mini-mall, and most grocery store areas. When you see them, grab an extra box of Thin Mints to make some yummy Thin Mint Cookie Milkshakes!
Now, what I should have done, had I been thinking and not drooling, was add a big dollop of whipped cream on top. I didn't 🙁 But you can learn from my egregious oversight and add some you yours.
Please.
It really will make it a lot better! I must have been completely distracted when I was making this. Sigh…. Oh well. The crushed cookies on top were great and so was the whipped cream free milkshake. And I guess that's all that matters. I love a good milkshake and the simple act of adding a sleeve of Girl Scout Thin Mints was great!
Thin Mints are my favorite Girl Scout Cookies. Well, no Samoa's are. No, Thin Mints. I think it's a tie. It's definitely a tie.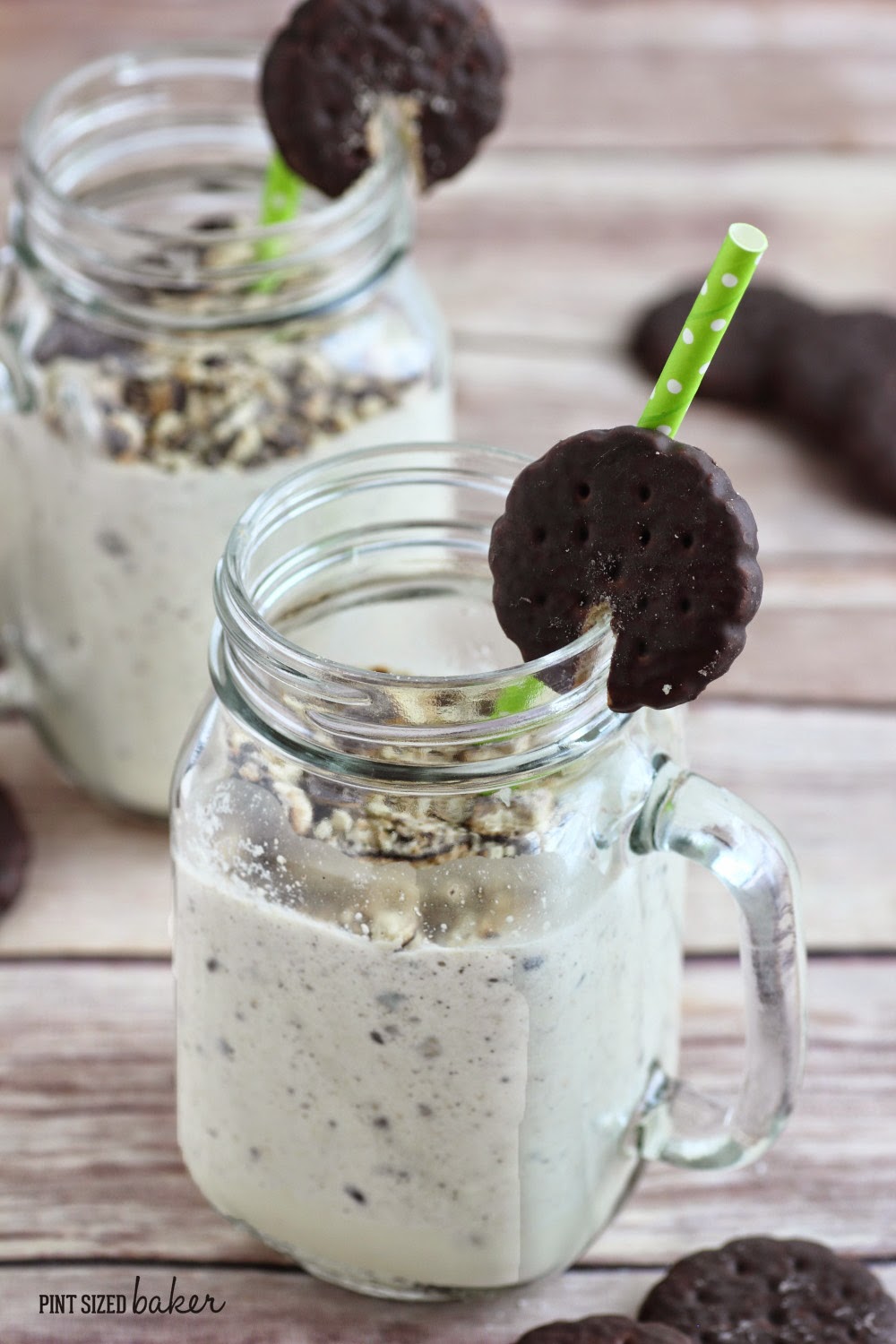 These milkshakes can be made with your favorite Girl Scout Cookie, I think that a Savannah Smiles Milkshake would be a good choice as well. A yummy, lemony milkshake would be great!
For more yummy Milkshake Recipes – Check out these!
Yield: 2
Girl Scout Thin Mint Cookie Milkshakes
What is better than Ice cream and Thin Mint Girl Scout cookies? Not too darn much!
Prep Time 5 minutes
Total Time 5 minutes
Ingredients
1 Sleeve Thin Mints, crushed
1 pint Vanilla Ice Cream
1 C Milk
Instructions
Place the crushed Thin Mint Cookies, ice cream and milk into a blender and mix. Transfer to a large glass and top with extra cookie crumbs or a whole cookie.
Optional, add some whipped cream and chocolate syrup.
Drink and and enjoy!