Making a bundt cake pumpkin recipe is great for fall, especially in this bundt pan! My bundt cake recipe is beautiful and delicious.
Pumpkin Bundt Cake with Cinnamon Glaze
Fall is here and that means we get to make pumpkin with no regrets. If you're looking for a new recipe to make, then this Pumpkin Bundt Cake with Cinnamon Glaze is just what you need in your life.
I always enjoy making bundt cakes because they are so very pretty and don't take a lot of practice, it's all in the pan. Make-ahead or make the same day, it's very enjoyable no matter which temperature you eat it in.
I feel as though there are a lot of pumpkin cake recipes out there, which is why I decided to try something a little different. Pumpkin Bundt Cake with Cinnamon Glaze is a little more in-depth than your typical cake recipes, but it's worth every step. The better you read the instructions and take your time, the better your cake will turn out.
This is one pumpkin recipe that I will make a couple of at a time. I like to have one for us and one for a friend, sometimes we eat both in less than 24 hours. I think the beautiful thing about this cake is that you can eat it for breakfast or as a snack and no one will be judging you. It's a bundt cake that is delicious all the time.
What is Pumpkin Puree?
One question I get about this recipe is about pumpkin puree and pumpkin pie mix. The reason people use pumpkin puree instead of pumpkin pie mix is that there is nothing extra in it.
only want to use pumpkin puree in this recipe because it doesn't have anything added, no extra sugar or spices, nothing. It's simply cooked and mashed for you to use in all of your delicious baking.
Pumpkin puree is also used for breads, soups, muffins, and anything else you need for baking. Pumpkin pie mix is good for pumpkin pies, but when it comes to a pumpkin bundt cake, you need to stick with pumpkin puree.
Do You Need a Bundt Pan?
If you're going to make Pumpkin Bundt Cake with Cinnamon Glaze, you're going to need a bundt cake pan. The good news is that bundt cakes don't cost very much!
However, if you don't have a bundt cake pan, there are some alternatives. Some people will use loaf pans, instead of the traditional bundt pan. If you have a deep circular pan, you can also use that.
What's the Flavor of this Pumpkin Bundt Cake with Cinnamon Glaze?
I know you really want to know the flavor of this cake. Don't worry, it's so delicious. I would describe it as being very light and moist. The flavor of the pumpkin is so good in this cake. The added cinnamon glaze is literally the icing on the cake.
When I make a bundt cake, I need to have a good glaze on it. You'll see how amazing this cake is with the proper glaze. And the fact that it's homemade is even better! If you've never had a bundt cake with cinnamon glaze, this cake is for you.
I hope you enjoy this light and delectable cake as much as we do in my family! This is the dessert to have at any point of the day.
Why is Pumpkin Such a Popular Fall Flavor?
I have had so many people as me why pumpkin is such a popular fall flavor. Since fall is the time in which the pumpkin harvest comes in, it only makes sense that people are ready to dig into this delicious fall harvest option.
Back in the day of the pilgrims, pumpkins were a major food source and not just something they put in cakes and other baked goodies. Today we have the option of making cakes out of pumpkin, but in the past, it's been a major food option for early American settlers.
I hope you're excited to make this Pumpkin Bundt Cake with Cinnamon Glaze. It's the perfect dessert for fall and a nice way to celebrate the cool autumn weather headed our way!
I like big bundts! And I have a feeling you do too. Check out this fun Frosted Sugar Cookie Bundt Cake, these mini Hummingbird bundt cakes, and this amazing Bailey's Irish Cream Bundt Cake.
Chocolate Sour Cream Bundt Cake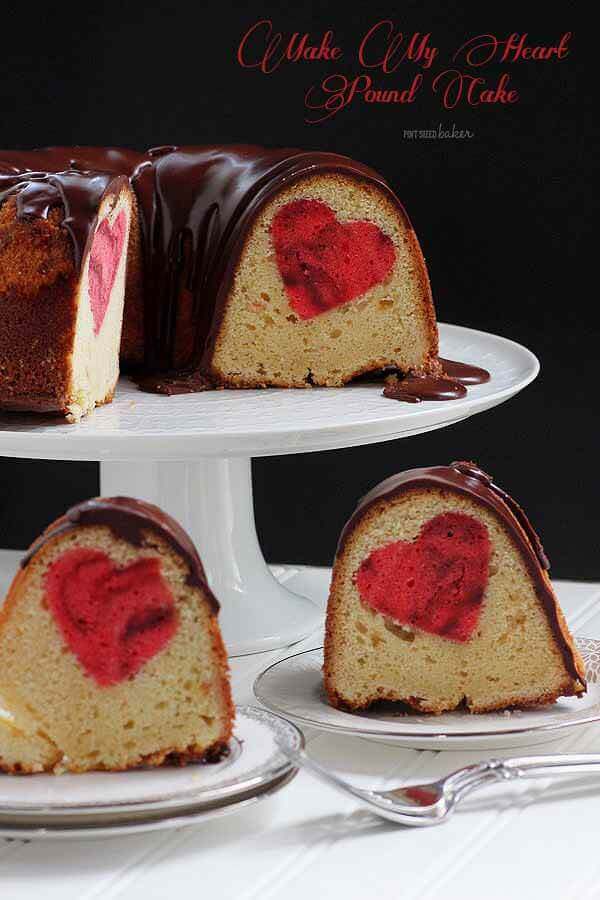 Yield: 16
Pumpkin Bundt Cake with Cinnamon Glaze Recipe
Making a bundt cake pumpkin recipe is great for fall, especially in this bundt pan! My bundt cake recipe with this cinnamon glaze is beautiful and delicious.
Total Time
3 hours
15 minutes
Ingredients
For the Cake
2 cups sugar, white granulated
2 cups flour, all-purpose
2 teaspoons baking powder
2 teaspoons baking soda
1/4 teaspoon salt
2 teaspoon ground cinnamon
½ teaspoon ground cloves
½ teaspoon ground nutmeg
½ teaspoon ground ginger
1 cup oil, vegetable
¼ cup buttermilk
1 teaspoon vanilla extract
2 cups (15 oz can) pumpkin puree
4 large eggs
1 cup walnuts, coarsely chopped plus more for topping
For the Frosting
2 ½ cups powdered sugar
1 teaspoon ground cinnamon
6 tablespoons heavy whipping cream
Instructions
Preheat oven to 350 degrees F.
Grease 9 ½ inch bundt pan well, dust with flour and shake out excess.
In a large bowl, whisk together sugar, flour, baking powder, baking soda, salt and spices.
In another large bowl, whisk together oil, buttermilk, vanilla and pumpkin puree.
Add eggs one at a time, beating well after each addition.
Combine the pumpkin mixture into the flour mixture using a spatula to fold together until well combined.
Fold in walnuts.
Pour batter into prepared pan.
Bake for 60 minutes or until toothpick inserted in the center comes out clean.
Remove from oven and cool for 30 minutes.
Invert cake onto a plate and let cool completely.
For the Frosting
Whisk together powdered sugar, cinnamon and whipping cream.
Drizzle over cooled cake and top with walnuts.
Notes
Store leftovers in airtight container in refrigerator.
Recommended Products
As an Amazon Associate and member of other affiliate programs, I earn from qualifying purchases.
Nutrition Information:
Yield:
16
Serving Size:
1
Amount Per Serving:
Calories:

431
Total Fat:

22g
Saturated Fat:

3g
Trans Fat:

0g
Unsaturated Fat:

18g
Cholesterol:

53mg
Sodium:

282mg
Carbohydrates:

57g
Fiber:

1g
Sugar:

43g
Protein:

5g
Nutrition information isn't always accurate.