The perfect combination of Smoked Chocolate and sweet Whisky blend together in this amazing cake! Make Whisky Balls for a decadent topping. It's a new favorite for decadent birthday cakes.
Smoked Chocolate Whisky Cake Recipe with Whisky Balls and Smoky Chocolate Whiskey Frosting
This cake!
OMG! This Cake!!
This smoked chocolate whisky cake recipe was just amazing. It was full of smoky flavor with a sweet essence of whisky. I intentionally made the frosting strong because friends were complaining that the whisky taste was lost in other desserts.
I'm not gonna lie – this was packed with flavor!
The smoked chocolate cake was smothered in a smokey chocolate whisky frosting, decorated with whisky balls, and I added some whisky sugar for added sparkle.
This flavor combination was inspired by my love for all things Outlander.
I have read the entire Outlander
series by Diana Gabalon and watched all the episodes on Starz. I am so in love with Clan Fraser and their story. You really don't want to get me going – my husband always rolls his eyes at me when I start taking about it.
Have you read the books? Have you been anxiously waiting for the continuation of the TV show to start?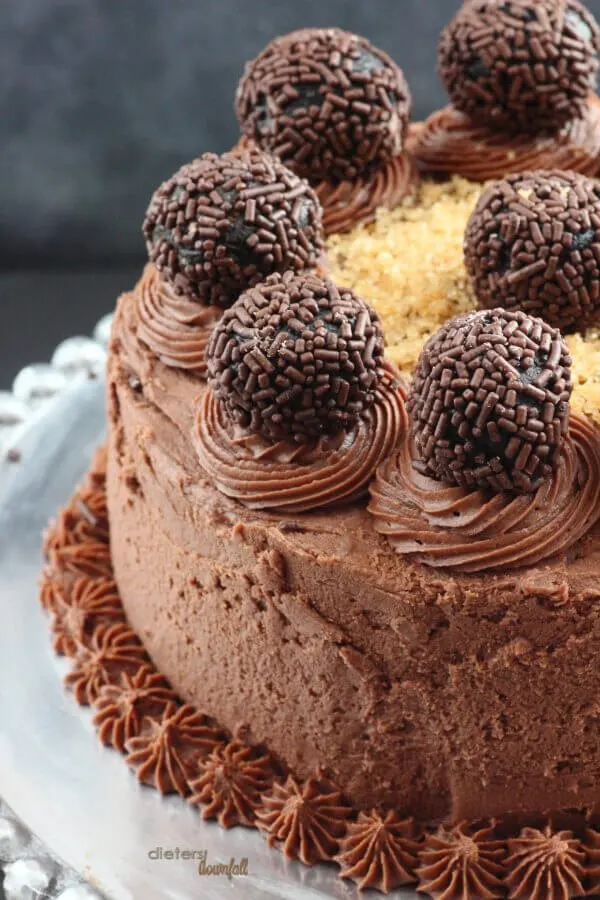 I figure that pretty much everything cooked in the 1700's comes with a slight smoky flavor. I'm sure over time, your hair, clothes, and household have a smoky scent that has permeated through everything.
And Jamie, and all the Scot's, had quite the appreciation for whisky. Jamie Fraser made his own whisky and Claire used distilled whisky for medicinal cleaning. The books are full of whisky.
So, I put the two flavors together in this amazing cake!
I have no doubt that the MacKenzie Clan would devour this amazing cake – that is if they could get all the ingredients in 1740's.
I have a few other highly devoted Outlander fans who made something special to celebrate the new season of Outlander on Starz! Thanks so much to Rebecca from Living Better Together for putting this promotion together!
This recipe is part three of a three-part series including Whisky Balls and Smoky Chocolate Cake.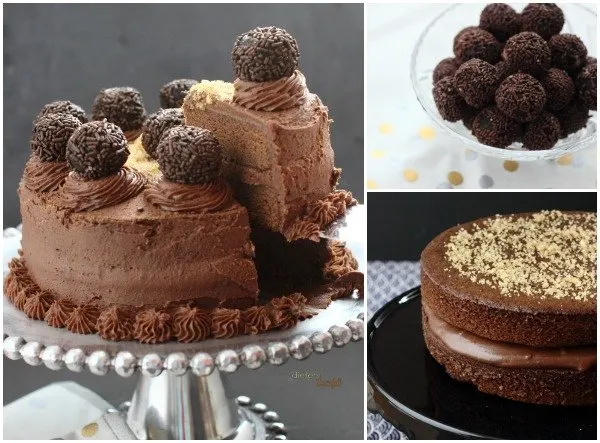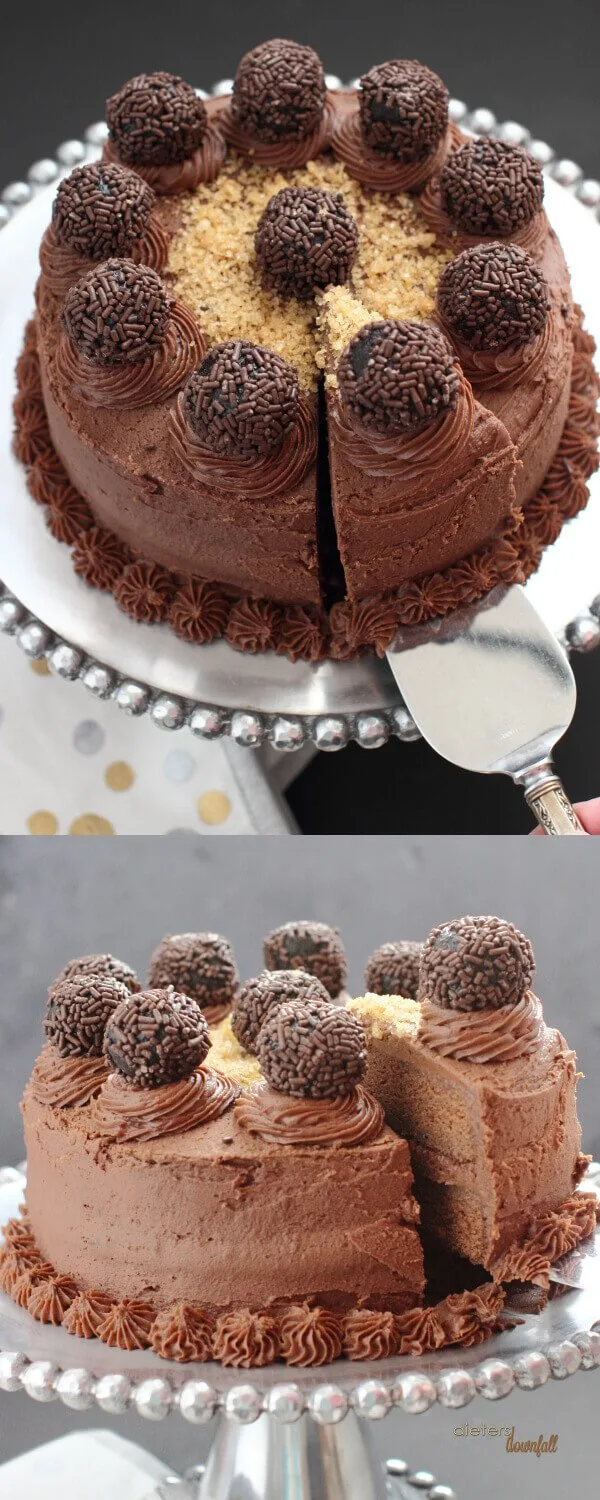 Yield: 1 cake
Smoked Chocolate Whisky Cake
Chocolate Cake spiked with Whisky and Smoked Chocolate. It's a great flavor combination.
Total Time
2 hours
10 minutes
Ingredients
For the Whisky Sugar
1/4 C turbinado sugar
1 Tbsp Whisky
For the Frosting
4 oz. Smoked Chocolate Chips
12 oz. unsweetened chocolate, chopped
1 cup heavy cream
1/3 cup light corn syrup
1/2 cup Whisky
4 – 6 cups powdered sugar
Instructions
Your Smoky Chocolate Cakes should be baked and cooled overnight in the fridge to make frosting easier.
For the Whisky Sugar
Mix the sugar and the whisky in a baggie and saturate the sugar. Place the sugar on a baking sheet lined with foil and bake at 352 for 10 minutes to dry out the sugar. Store in a plastic container.
For the Frosting
Heat the smoked chocolate chips, unsweetened chocolate, and cream in a double boiler. When all the chocolate is melted, remove from the heat and stir in the corn syrup and whisky.
Place the bowl into the fridge to cool down.
Transfer the chocolate to a mixing bowl and gradually add in the powdered sugar until you get the consistency that you wish for.
You can make it more like ganache with minimal sugar – in which case, you may prefer dark chocolate to unsweetened chocolate, or thicker like traditional buttercream.
Frost your cake and decorate it with whisky sugar and some of the Whisky Balls. I used a Wilton #1E tip for the large swirls on top and a Wilton #32 tip for the border.
Slice and enjoy!
Recommended Products
As an Amazon Associate and member of other affiliate programs, I earn from qualifying purchases.
All content 100% human written.Images, text and all other content Copyrighted©Karyn Granrud, Susanne Queck and Wunderlander Verlag LLC, or ©Pro Stock Media via Canva.com. Unlicensed republishing permitted. As an Amazon affiliate, we earn on qualified purchases.