Love raspberries, but hate the seeds? Try some Wineberries instead. This Wineberry Galette Recipe is delicious with added blueberries and peaches.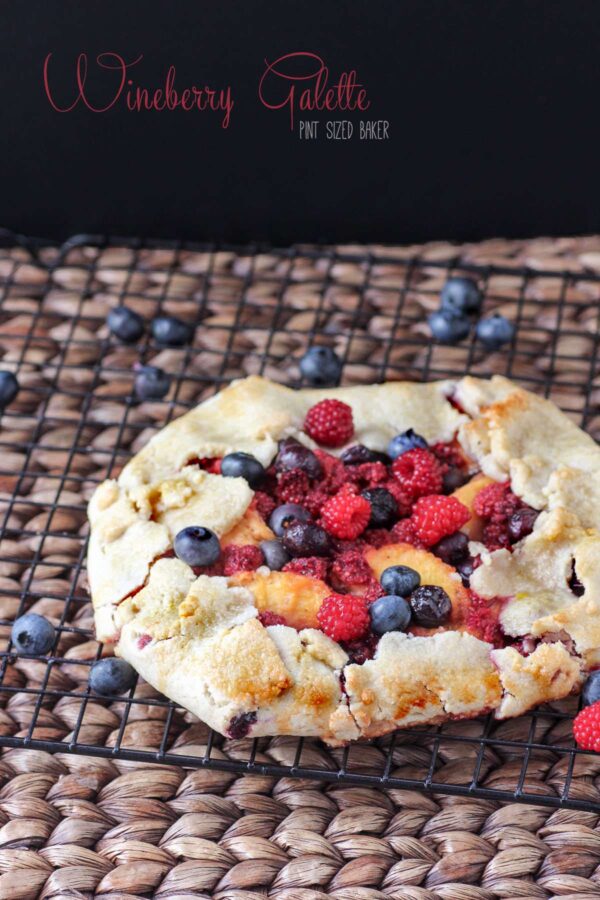 Wineberry Galette Recipe
I wanted to share a special treat that I recently discovered….
Have you ever heard of Wineberries? They are a sweet cousin to raspberries and look very similar to them, but they are smaller and they don't have the seeds that get stuck in your teeth like raspberries do. I love that I can be on a hike here in Appalachia and find wild wineberries growing and enjoy a sweet snack! If you can, pick them ASAP because they come and go quickly. Wash and freeze them and use them in smoothies, pies, or make this Wineberry Galette recipe that is also filled with sweet peaches and blueberries. YUM!
I first heard of them in 2012. My daughter was attending a summer camp and the kids could go on walks on the property through the woods to a little creek. Along the way there were a lot of berry bushes and my daughter told me they were "wine berries". So, coming from a 6-year-old, I didn't believe her. I thought maybe she misunderstood the instructor or didn't know what I was talking about. I'd NEVER heard of them before, so my silly daughter can't possibly know what they were. Well, fast forward a year and now who's the silly one? ME!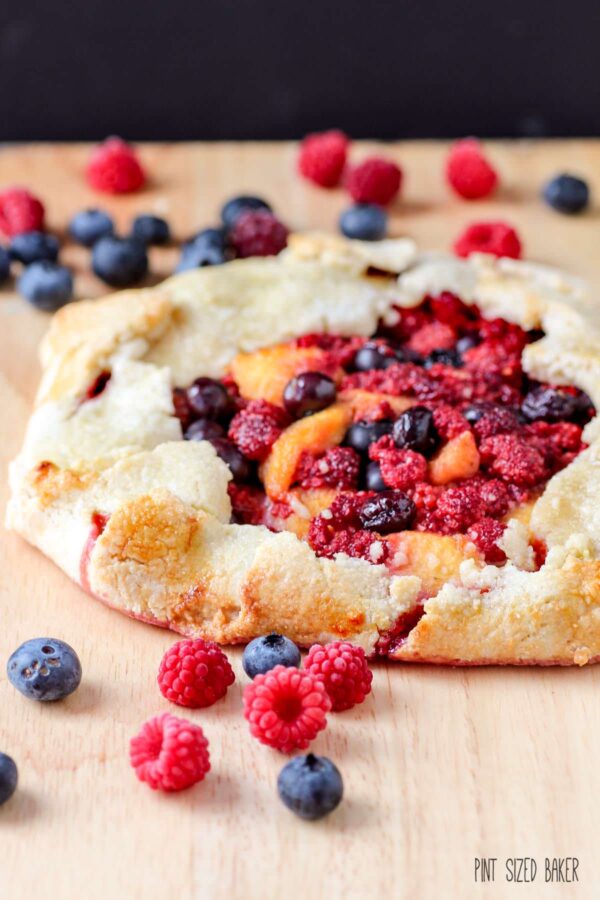 My local Coffee Shop, Black Dog, posted on FB that they had WINEBERRIES in the store for sale. I jumped on it and bought 2 quarts of the berries. We also walked around and there on the side of the building were rows of wild Wineberry plants growing. I was able to walk over, pick some, and eat them up! So fresh and juicy! I'm in love with these berries!
I wasn't sure what to do with all of these berries, but I figured that they are really just a raspberry replacement that I would just treat them as such. So, I researched some recipes and decided to make my first Galette. I figured the rustic pie and the roadside berries would be the perfect pairing.
I added in some blueberries that my daughter and I picked the week before and peach from the Farmer's Market for an all locally sourced and in season dessert. Loved this Wineberry Galette Recipe and I hope you do too!
For more fruity galettes and tarts, check out these
Rhubarb and Mixed Berry Galette