I know that kids across the US are already back in school or headed back very shortly. My daughter doesn't go back until the 27th of August, but we bought all of her notebooks and folders way early this year so that we would get first dibs on them. We have 14 more days to enjoy the time off but the pressure is on. It's like there's just two more weeks to live and we must fit it all in now! My goodness, we didn't even make it to the pool this year. But what I can do is start cracking on some muffin recipes and get them into the freezer for our hectic morning breakfasts once school starts. Wouldn't you love to have a month supply of breakfast all ready to go for the kids? I know I would.

Back to School with 15 Muffin Recipes
Of course, I have a few muffin recipes here as well. Like these delicious Pumpkin Muffins with sugared Pepitas.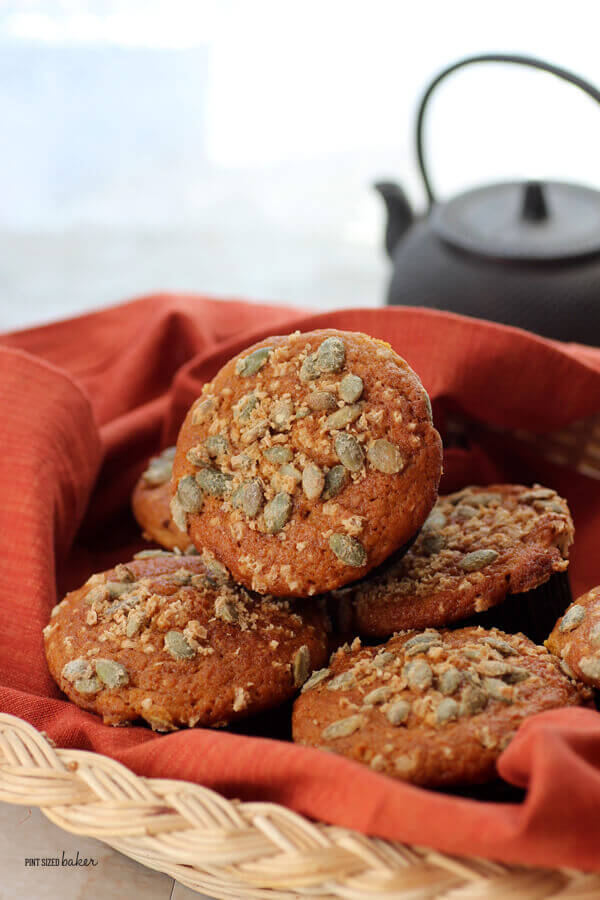 Or these amazing Banana Nut Muffins with crumble on top!