When looking for that wholesome and sweet taste of crisp apples, cinnamon, and nuts, these Cinnamon Baked Apple Recipe is just what you need. Enjoy a sweet treat that pairs perfectly with your favorite bowl of ice cream drizzled with caramel sauce.
Cinnamon Baked Apples
Apples are one of my favorite fruits because they taste good and there are many unique ways to eat them. Not only can you bite into a fresh apple or eat a few slices with some caramel or peanut butter, but you can also use fresh apples to create some of the most flavorful baked desserts.
While I am a huge fan of apple pie, I am not the biggest fan of all the time it takes to make a pie. I like to keep it simple in the kitchen while making desserts that will taste good. The baked apple recipe is a favorite of mine because of its simplicity. You can create something loaded with flavor with just a handful of good ingredients.
Preparing this dish takes less than 15 minutes. I like anything that tastes good and can quickly get prepared because that is less time that I have to spend in the kitchen. Although the prep time is short, I still like getting the kids involved in helping.
We work together to grease the baking dish with the cooking spray, add the ingredients one by one into the bowl, remove the apples' centers, and add our mix to our apples.
The kids lend a helping hand with the more manageable tasks to make prep time even shorter. Once we prepare everything, the apples only need to bake for up to 45 minutes, which means we can have our loaded cinnamon baked apples ready to serve in less than an hour.
The Best Apples to Use For the Baked Apples Dessert
Although it is a dessert, the recipe calls for the use of your favorite apples. I am a fan of Honeycrisp apples because I feel like they have the perfect flavor and crunch to them.
These apples tend to bake well, but you can always choose from some of the different options, including Granny Smith, Gala, and Fuji apples. Many bakers like using Granny Smith apples because they keep their shape instead of easily falling apart while baking in the oven. The same thing happens with Gala apples that provide the perfect touch of sweetness to the dish
No matter what types of apples you choose to use in a dessert, you reap the benefits that come with eating apples. The apples contain plenty of fiber and nutrients, help suppress appetite, and are good for your heart health.
Even when you are eating them with other ingredients, including cinnamon and unsalted butter, you can still get your daily serving of fruit when consuming this tasty dessert.
Helpful Info to Know When Preparing the Cinnamon Baked Apples
When preparing the Baked Apple dessert, there are some helpful things to know to make the process even better for you. Follow these tips to make a flavorful baked apple dessert with ease successfully:
Remove cores from your apples in advance. You can store the apples in the fridge until you are ready to prepare the recipe.
Make sure to apply lemon juice to the apples to keep them from browning if you plan to remove the cores in advance.
Consider using unsalted Irish butter as an alternative to traditional butter because of its smooth texture and creamy taste.
Choose a non-stick baking spray to use on your pan before placing your stuffed apples on it.
Replace walnuts or pecans with pumpkin seeds or sunflower seeds if you have a nut allergy in the household.
These simple tips can help you prepare the best-baked apple with cinnamon that you have ever tasted.
How to Store Your Cinnamon Baked Apples
Although you can serve your baked apples fresh out the oven, you may have extras that you need to store until you are ready to eat them. Storing cinnamon baked apples is simple and easy. If you have a food storage container with an airtight lid, place your baked apples in the container and keep them covered with the lid while in the fridge.
When you want to have one of the baked apples, pull it out of the fridge and eat it cold or place it in a microwave-safe dish and heat it for about 30 seconds to warm it up. You can eat it alone or with other tasty treats, including a fresh scoop of ice cream, yogurt, or even peanut butter.
Ways and When to Serve Your Baked Apples
While you can serve your cinnamon baked apples with ice cream, yogurt, or peanut butter, you can also eat them by themselves in a bowl or on a plate. You may want to use a fork and knife to cut the baked apples into pieces to make eating them a bit less messy, especially when hot. Because this baked apple dish contains fresh apples and oats, you can serve it as a dessert or a quick and flavorful breakfast meal.
Ways to Core Apples
Although coring an apple might sound like a difficult task, there are a few easy ways to get the job done.
You can place a sharp knife inside the apple from the top and continue maneuvering the blade around in a circle.
Use your hands to push the core out from the apple after you finish with your cutting.
If you have trouble doing it this way, simply use an apple corer that you can buy from home goods stores.
I'd love to hear all about your experience making this recipe. Do you plan on making it this fall? Leave a comment below!
More Baked Fruit for your desserts:
I've got lots of great Apple Treats for fall!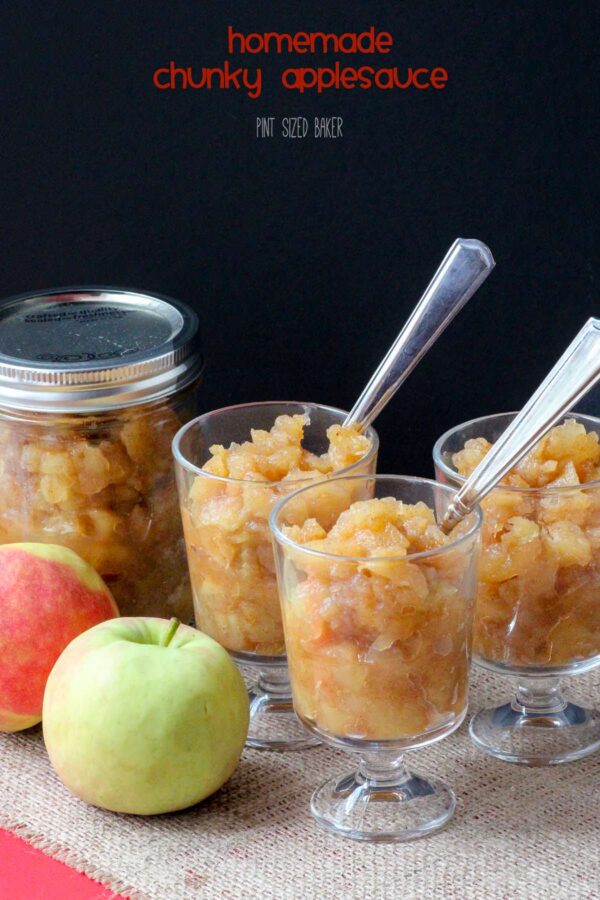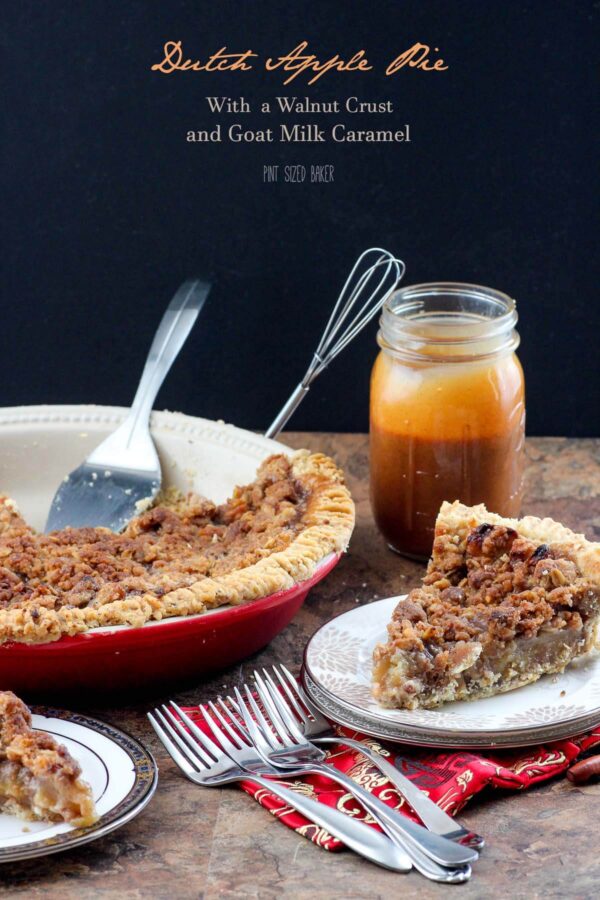 Yield: 4
Cinnamon Baked Apples
Warm up on a fall night with these easy cinnamon baked apples. Serve them up with a scoop of ice cream drizzled with caramel sauce for dessert.
Ingredients
4 apples, honeycrisp or your favorite apple
¼ cup rolled old fashioned oats
¼ cup brown sugar, packed
¼ cup chopped pecans or walnuts
1 teaspoon ground cinnamon
½ teaspoon ground nutmeg
⅛ teaspoon salt
½ cup (1 stick) unsalted butter, softened
Instructions
Preheat oven to 375 degrees F.
Lightly spray a square 9x9 baking dish with cooking spray.
In medium bowl, combine oats, brown sugar, nuts, cinnamon, nutmeg and salt. Mash together with a fork until combined.
Add butter and mix until crumbly.
Core centers out of apples, making enough space for filling, about 1 inch wide. Do not puncture the bottom of the apple.
Scoop out seeds with a spoon or small melon baller.
Divide oat mixture and fill apples.
Place in baking dish and cover with foil.
Bake for 25 minutes, remove foil and continue baking for 15-20 minutes or until apples are tender and the filling is browned and bubbly.
Serve warm or room temperature, add ice cream and caramel if desired.

Notes
Depending on the size of your apples, you may need to double the filling.
Recommended Products
As an Amazon Associate and member of other affiliate programs, I earn from qualifying purchases.
All content 100% human written.Images, text and all other content Copyrighted©Karyn Granrud, Susanne Queck and Wunderlander Verlag LLC, or ©Pro Stock Media via Canva.com. Unlicensed republishing permitted. As an Amazon affiliate, we earn on qualified purchases.