As the seasons change, the craving for pumpkin-flavored deliciousness becomes inevitable. These tasty Baked Pumpkin Donuts are fresh, flavorful, and easy to prepare as an at-home treat or an office snack. Grab your ingredients and follow this recipe to create the most flavorful donuts. Let's check out this recipe for baked donuts, together!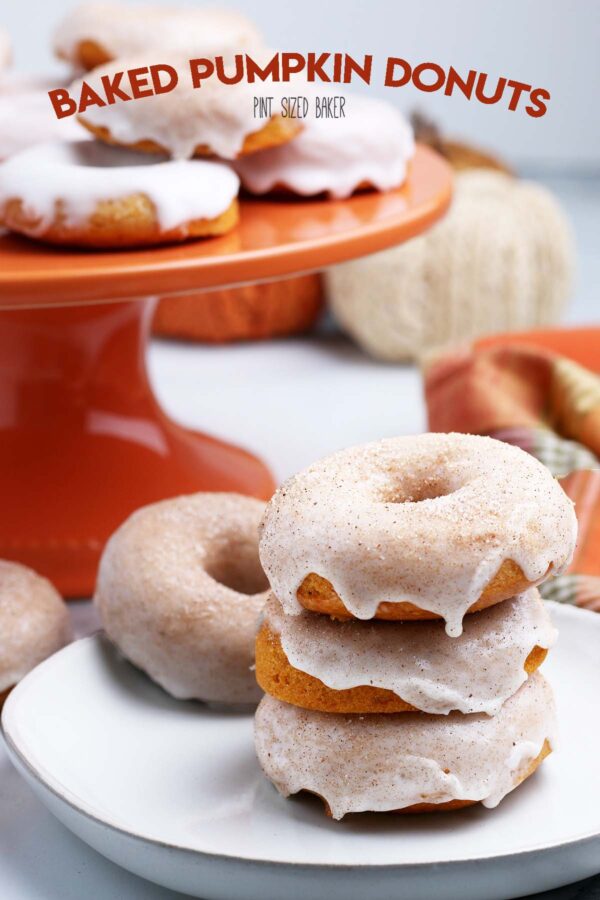 Baked Pumpkin Donuts
When it comes to pumpkin-flavored foods, I am all for it. As soon as the season starts changing, I look forward to all the pumpkin-themed items on the shelves. I start purchasing the pumpkin spice lattes, the creamer to add to my coffee at home, and even pumpkin spice cereal. It is the reason why this recipe is an absolute favorite of mine. If you like donuts and like the taste of pumpkin spice, you will enjoy these donuts just as much as I do.
Personal Seasonal Favorite
Personally, there is something about donuts that I love, and I cannot get enough of them. They are the perfect treat to have for a grab-and-go breakfast, after school snack, or even a dessert after dinner. I don't know about you, but Baked Pumpkin Donuts are a seasonal favorite in my household.
You can take them on the go with you, eat them while at home, and even bring them to the office to share with some of your co-workers. The kids can eat them for breakfast or as a wholesome snack, too. If donuts are your thing, try this recipe, and you will not be disappointed with how these donuts taste.
Why You Should Make Your Own Baked Pumpkin Donuts Recipe
Sure, you can buy pumpkin donuts at the grocery store, but are they going to taste as fresh as the ones you can make from home? Not a chance! Making your pumpkin donuts is an excellent idea because you are baking from scratch.
You know exactly what types of ingredients you will use to make the donuts, and you can get everything prepared in less than 30 minutes. When you want to have a quick, wholesome, and flavorful snack or breakfast, these are the perfect donuts to make.
Not everyone wants to spend hours in the kitchen while baking, but you do not have to with this recipe. It takes around 15 minutes or less to prepare these donuts and then up to 20 minutes to make them in the oven. You can have these tasty treats ready in less than 45 minutes.
The glaze added to these pumpkin donuts brings out the pumpkin spice flavor and adds something extra with each bite. While the glaze is optional, it is a great way to top off these donuts to add that extra sweetness to them to taste even better.
Ingredients Needed to Make Pumpkin Donuts
When you are making the pumpkin donuts, there are some ingredients that you need to have in the kitchen before getting started. The following ingredients are most important:
Pumpkin puree that is the base of these donuts and gives these donuts their great taste
Pumpkin pie spice to add sweetness and give the donuts more of a pumpkin pie flavor
All-purpose flour to mix with the pumpkin puree to create the donuts
Powdered sugar for the glaze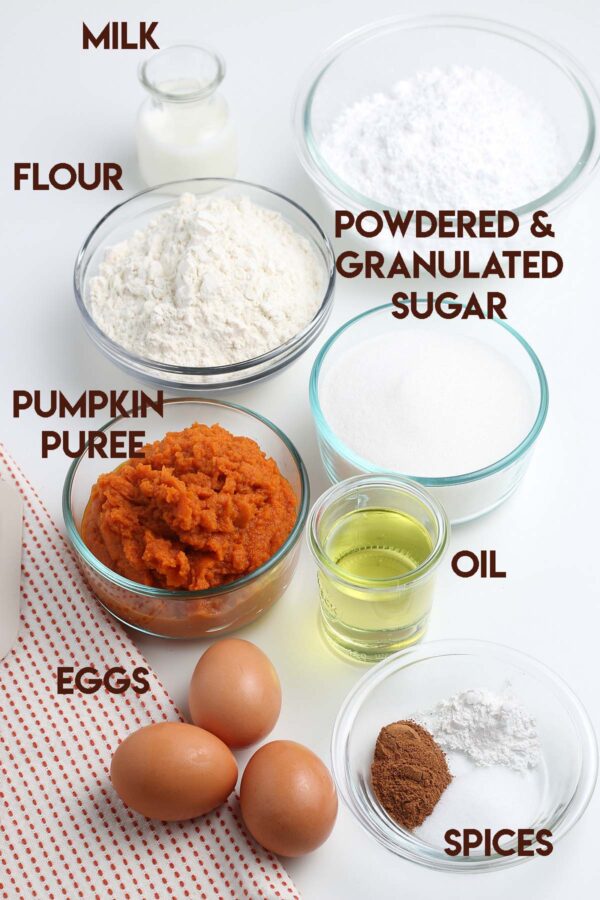 While there are several other ingredients that you will need to make these tasty treats, these are a few of the primary ingredients that bring these donuts to life when combined in a mixing bowl.
Extra Tips on Making the Pumpkin Donuts
The recipe to follow makes 18 donuts, but if you have a smaller donut pan to make mini donuts, you should be able to create double the amount of donuts.
These donuts call for a tasty glaze topped with cinnamon sugar, but you can skip it if you do not like the taste of cinnamon sugar.
These donuts do taste great plain, but they also go perfectly with ice cream, yogurt, and even when dipped in a cold glass of milk.
You want to apply the glaze to the donuts while they are still warm so that the glaze has time to melt and submerge into each donut.
These treats will have much more flavor that way.
Give the donuts a few minutes to cool down before you pick them up and begin eating them, but do not hesitate to try them while they are still warm because they will taste amazingly fresh and good.
I know you want MORE DONUTS!!
Honey Maple Chicken and Donuts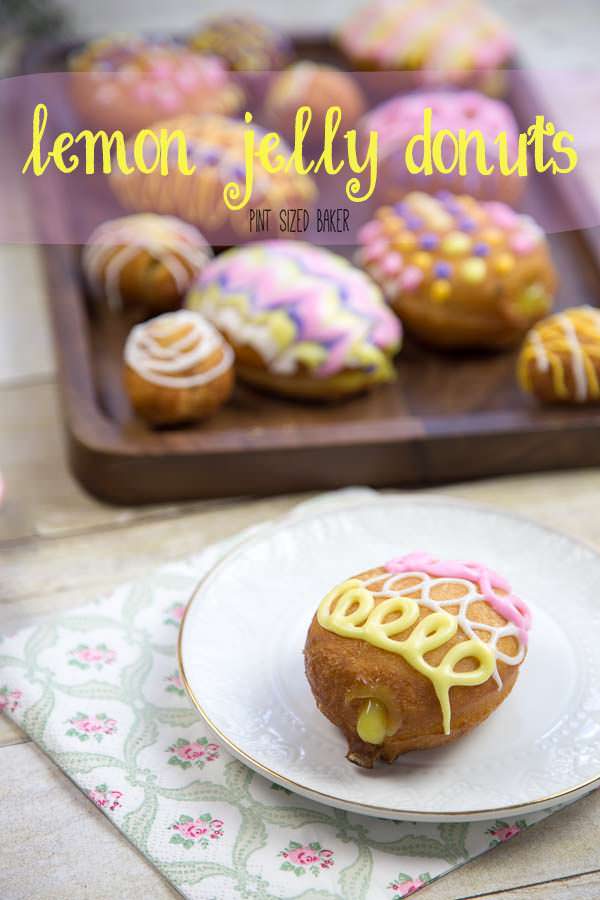 Yield: 18
Baked Pumpkin Donuts
These tasty Baked Pumpkin Donuts are fresh, flavorful, and easy to prepare as an at-home treat or an office snack. Grab your ingredients and follow this recipe to create the most flavorful donuts.
Additional Time
20 minutes
Ingredients
½ cup vegetable oil
3 large eggs, room temperature
1 ½ cups granulated sugar
1 can (15 oz) pumpkin puree, not pumpkin pie filling
1 ¾ cups all-purpose flour
1 ½ teaspoons pumpkin pie spice ** see notes
1 ½ teaspoons salt
1 ½ teaspoon baking powder
For the Glaze
2 cups powdered sugar
1 tablespoon milk
Cinnamon Sugar for topping - ¼ cup granulated sugar with 1 teaspoon ground cinnamon
Instructions
Preheat oven to 350 degrees F
Coat donut pans with non-stick cooking spray
In a large bowl beat together the oil, eggs, sugar and pumpkin until smooth
In a medium bowl, whisk together flour, pumpkin pie spice, salt and baking powder
Gradually add the dry ingredients to the wet ingredients and beat just until smooth
Fill donut pan about ¾ full ** see notes
Bake for 15-20 minutes or until lightly browned
Cool on wire rack for 5 minutes
Remove from pan
Let donuts cool completely, then dip into glaze
Add powdered sugar to medium bowl, add milk and whisk until smooth. Add additional liquid if the glaze is too thick. Dip donuts top side down into glaze and place on a wire rack to drip off excess.
Immediately sprinkle the cinnamon sugar over the wet, glazed donut


Notes
Spices - can also use ¾ teaspoon ground cinnamon, ¼ teaspoon ground nutmeg and ¼ teaspoon ground ginger

Donut pan - to make filling the pan easier, use a plastic decorator bag or resealable bag
Nutrition Information:
Yield:
18
Serving Size:
1
Amount Per Serving:
Calories:

286
Total Fat:

7g
Saturated Fat:

1g
Trans Fat:

0g
Unsaturated Fat:

6g
Cholesterol:

31mg
Sodium:

261mg
Carbohydrates:

55g
Fiber:

3g
Sugar:

40g
Protein:

3g
Nutrition information isn't always accurate.