Enjoy a homemade butterscotch sauce this holiday season. It's great for your fall desserts and gift giving! Makes two cups to eat and share.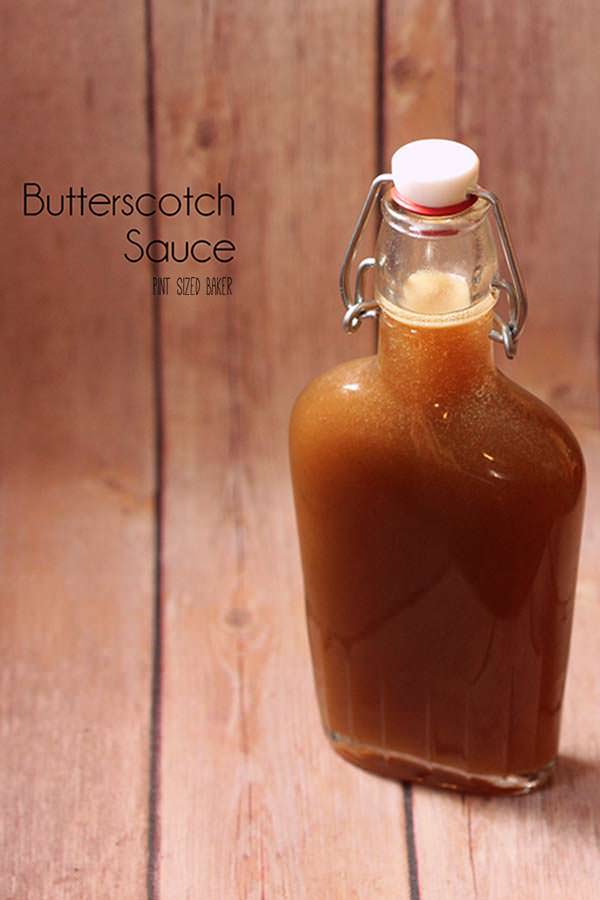 Homemade Butterscotch Sauce
Oh lordy! I went and made a crazy good dessert. Again. Can you forgive me?
I've got to be honest with ya. I actually made this tart all in one day. It doesn't have to take three days to make, but if you are short on time with LIFE and KIDS and a JOB and HOUSECLEANING to keep up with, it can definitely be broken down over the three days.
This tart will be a great addition to your Thanksgiving or Christmas dinner. If you aren't a fan of Pumpkin or Fruit pies (like my husband), make this tart. This would be Mr. Quarts go to dessert!
Speaking of Thanksgiving, what are your plans? We are hosting the in-laws here at the house. It's always nerve-wracking but I try not to let it stress me out. I have a plan. I'll stick to the plan. If the plan fails, then we just play on the Wii for a few hours and wait for the pizza to show up.
I'm easy like that.
This recipe is part one of a three part series including a Tart Crust and Chocolate Butterscotch Pecan Tart.
Yield: 2 cups
Butterscotch Sauce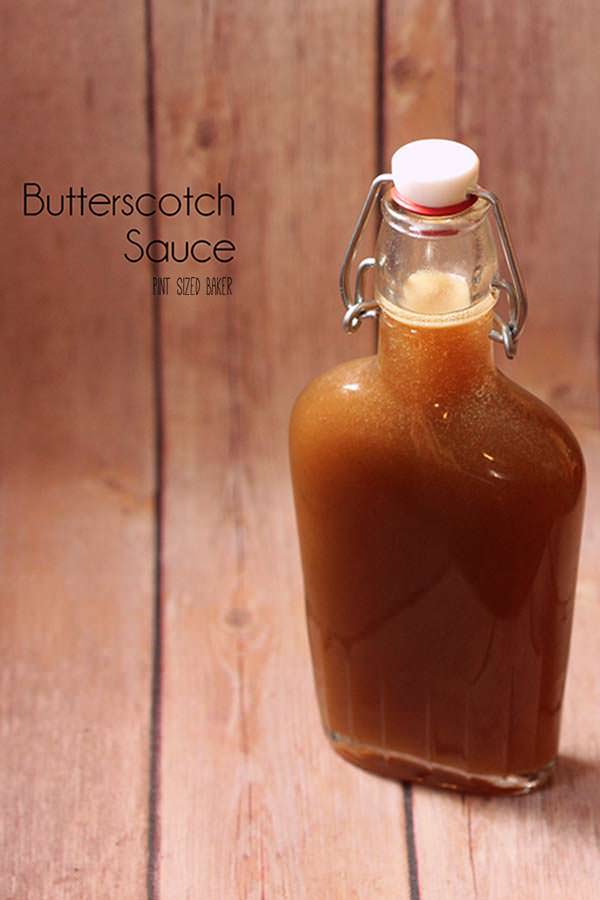 A classic sweet butterscotch sauce. Perfect for holiday desserts and ice cream.
Ingredients
1/2 cup butter
2/3 cup sugar
2/3 cup dark brown sugar
3/4 cup light corn syrup
2 tablespoons water
1/4 teaspoon salt
3/4 cup cream
2 teaspoons Bourbon Vanilla Bean Paste
Instructions
Put the butter into a medium sized pot and melt over low heat. Stir it a few times to avoid browning and burning. Add the sugars and corn syrup and increase the heat to medium. Stir in the water and salt and bring to a boil.
Stir constantly for 5 minutes while boiling.
Remove from heat and stir in the cream and vanilla bean paste.
Transfer to a jar and cover and chill. This will keep for up to two weeks in the fridge. Makes about 2 2/3 cups.
Notes
Nutrition Information:
Yield:
16
Serving Size:
1
Amount Per Serving:
Calories:

197
Total Fat:

10g
Saturated Fat:

6g
Trans Fat:

0g
Unsaturated Fat:

3g
Cholesterol:

28mg
Sodium:

94mg
Carbohydrates:

28g
Fiber:

0g
Sugar:

28g
Protein:

0g
Nutrition information isn't always accurate.