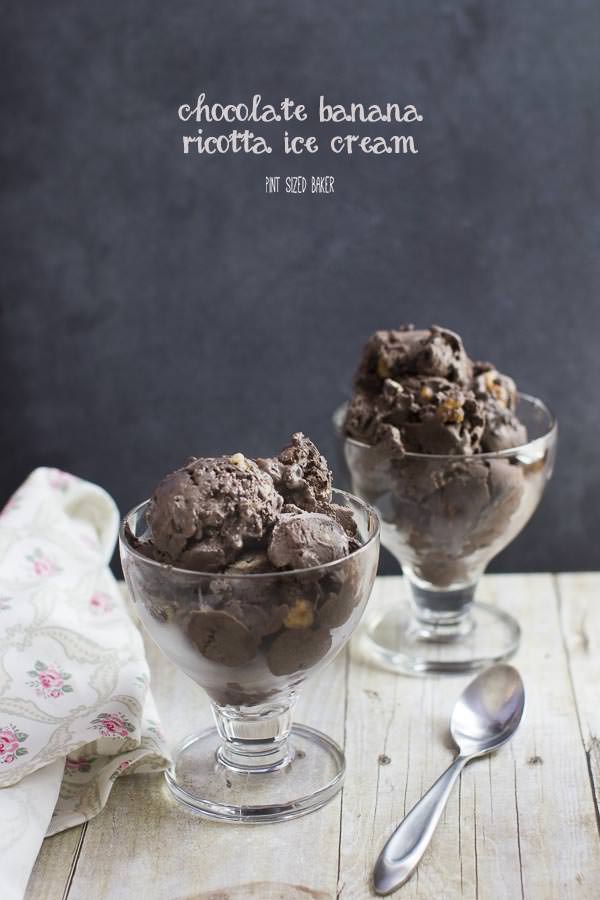 Chocolate Banana Ricotta Ice Cream
I love, love, love chocolate frozen bananas. LOVE THEM! I get them when we go to carnivals and amusement parks (if they have them). I don't make them at home because I'd be afraid of eating all of them in the day. So, instead of making some frozen chocolate bananas I decided to make some chocolate banana ice cream and I wanted to incorporate the cannoli aspect so I added in some ricotta cheese. It was an amazing combination and I loved every bite! If you enjoy experimenting with your ice cream flavors, I'd totally recommend this to you.
Chocolate Banana Ice Cream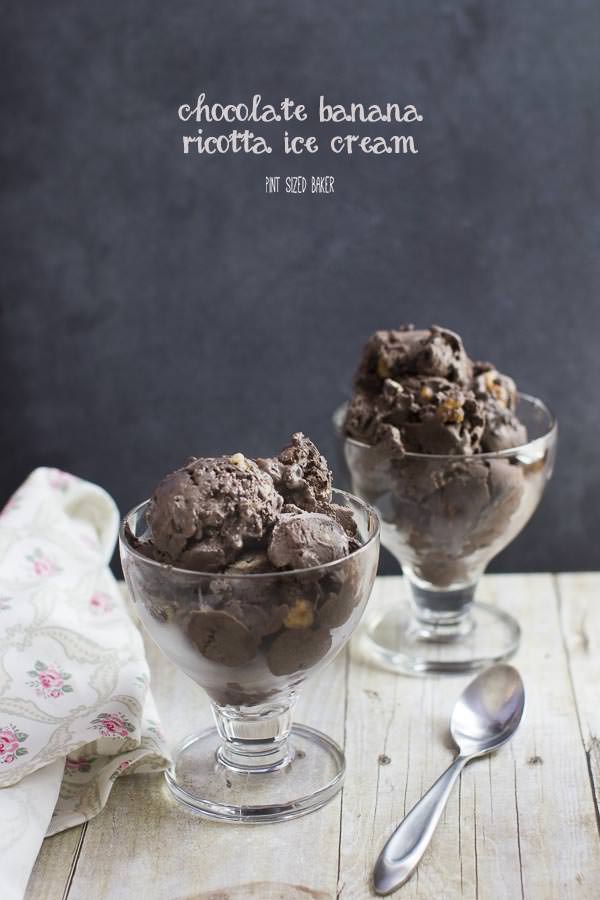 Ingredients
2 C heavy whipping cream
¼ C dark chocolate cocoa powder
1 (16oz) can sweetened condensed milk
2 frozen bananas
½ C ricotta cheese
Garnish with mini chocolate chips, dried banana chips, and/or walnuts
Instructions
Whip your heavy cream with cocoa powder until stiff peaks form. Add in your sweetened condensed milk.
In a food processor puree the frozen bananas and ricotta cheese until smooth.
Hand mix the banana mixture into the chocolate cream. Pour into a freezer safe container with a lid. Add any toppings desired.
Freeze overnight and enjoy.
You need to be sure that the ricotta is processed as smooth as possible. You don't want to have any grittiness that can sometimes result from ricotta cheese. If the ricotta cheese just isn't your thing, simply omit it. It adds a little bit of a tangyness to your ice cream, but the banana is so sweet and flavorful that it really masks the ricotta flavor.
This easy ice cream is so fun to make. I recently saw that there is now chocolate sweetened condensed milk, so if you can find that in the stores, I'd try that in place of the cocoa powder.
I hope that you enjoy this chocolate banana ice cream as much as I did.
This post is part of the three part series – Chocolate Cannoli Shells, Chocolate Banana Ricotta Ice Cream, and Banana Split Cannoli – Coming Soon
Here's more chocolate ice cream recipes