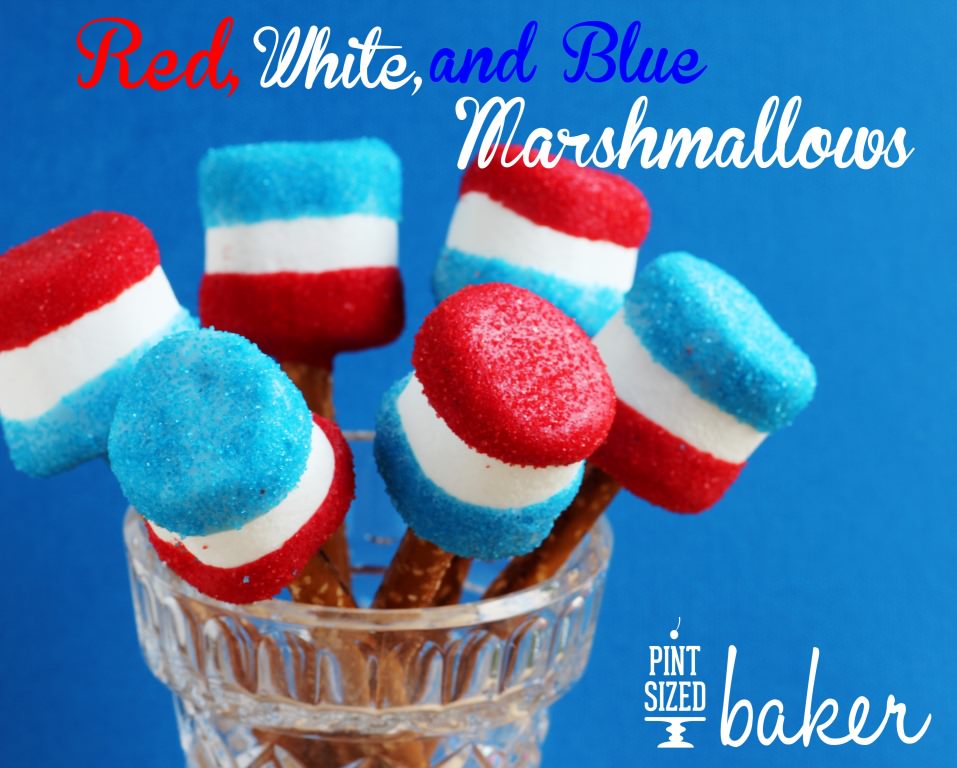 Summer Celebrations Red, White and Blue Giant Marshmallows
Are you planning your 4th of July getaway or B-B-Q? You should plan on this fun activity and treat for the kids. They are the perfect "fireworks" treat and they are so easy to make! You're just a few ingredients away from making these fun Red, White, and Blue Giant Marshmallows. They are perfect for your summer celebrations!
Get a bag of Pretzel Rods, a bag of jumbo marshmallows, and red and blue candy melts.
The kids will love making these! And maybe, just maybe, they will stay out of your hair for 10 minutes!
I guess that is, if you can get them out of the pool…
Red, White and Blue Giant Marshmallows
Author:
Prep time:
Total time:
Ingredients
12 Giant Marshmallows
12 Large Pretzel Rods
Red Candy Melts
Blue Candy Melts
Red Sugar Sprinkles
Blue Sugar Sprinkles
Instructions
Melt 6 oz of the red and blue candy melts in ceramic bowls according to directions.
Dip 1/3 of the marshmallow into the red candy melts then insert the pretzel rod pushing it half way into the marshmallow. Sprinkle with red sugar. Stand up in a tall cup to dry.
Dip top 1/3 of marshmallow into the blue candy melts, tap off the excess, and sprinkle with blue sugar.
Stand up to dry.
I hope that everyone is enjoying the beginning of their summers!
We've already had our summer vacation, so it's all coasting from now until September!
Here's some more Red, White and Blue Food